📣👩‍🍳Nellie, Frank, and Lenzi, and any students interested in culinary arts…I have set up time for you to visit with Ashlee Redger tomorrow at 3:00 in Mrs. Deges' room! She is a South Gray alum working in culinary arts. Bring questions!!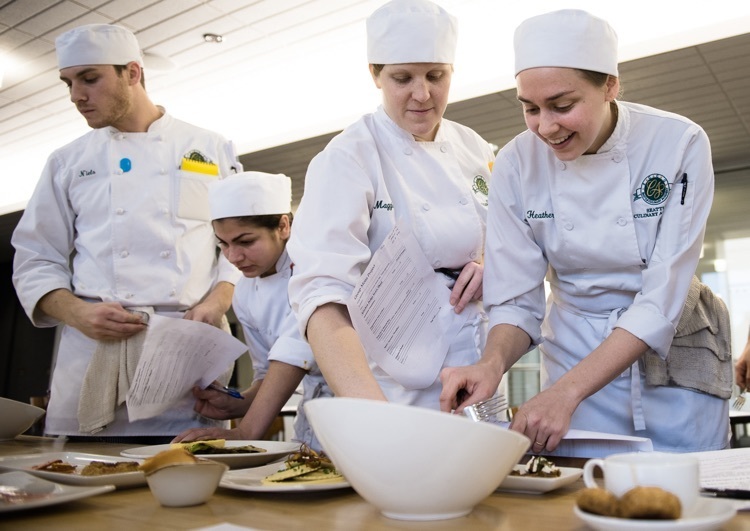 SGJH Girls take home the "W" (vs. Kiowa Co.) 25-19 25-20

Copeland k-5 went to Pumpkin Paradise. We were able to learn about the different types of pumpkins and gourds that they grow. We got to go through the corn maze and pick our own pumpkin.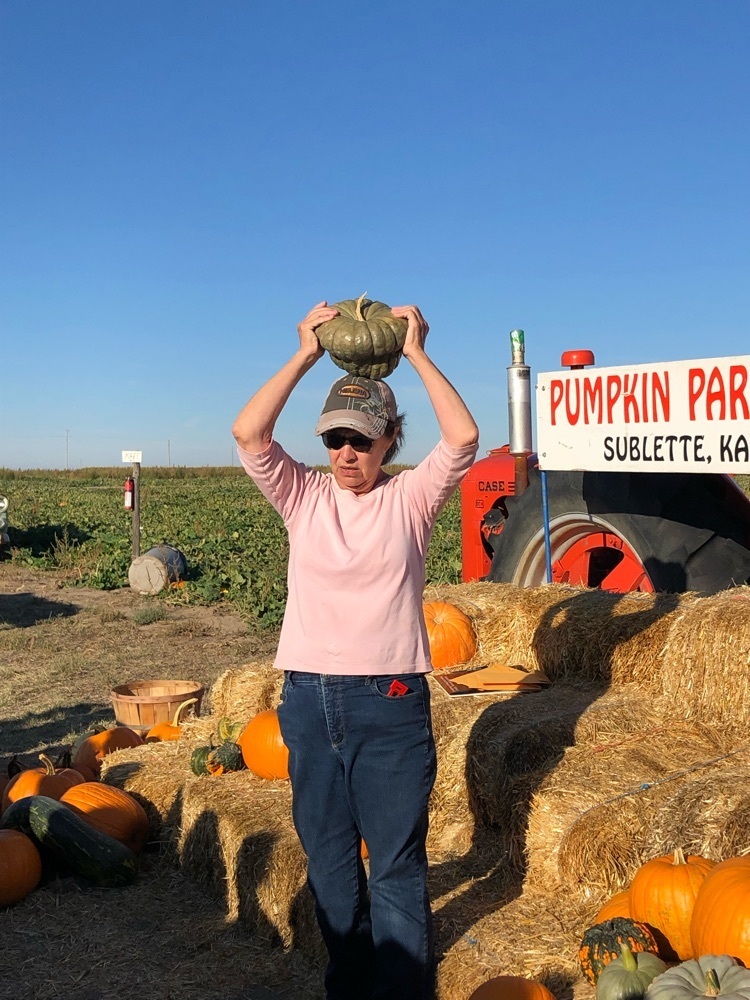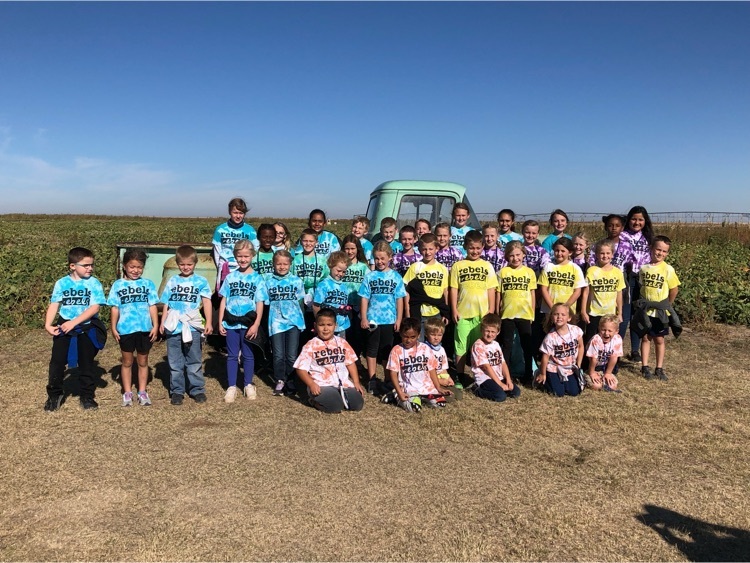 Parent guidelines for kids and social media…#icanhelp with Kim Karr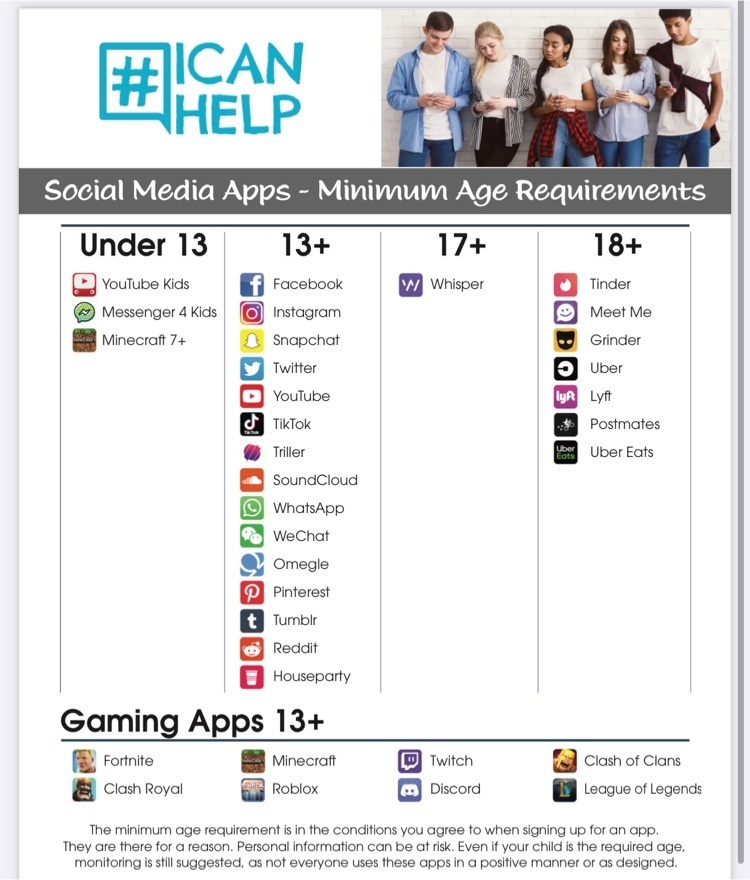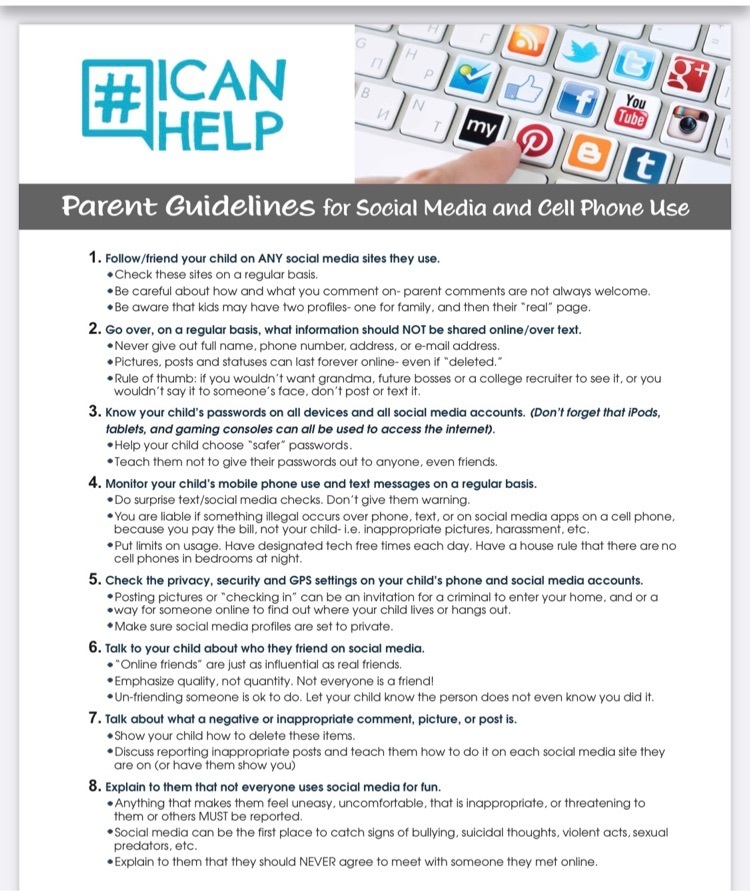 The South Gray Schools app is now live! Download it from the App Store!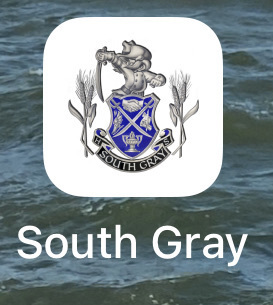 SGHS students: if you are interested in pursuing a degree at a trade school,see the scholarship attached. Great opportunity!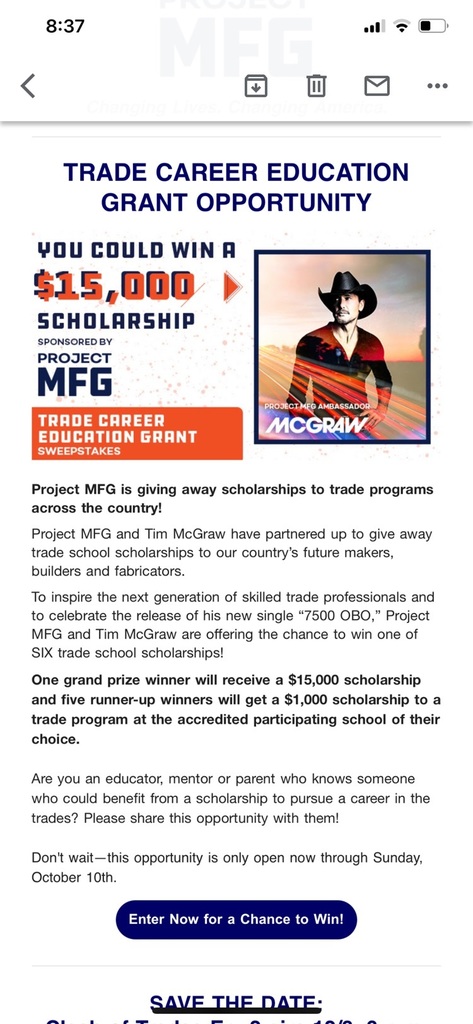 SGHS League Volleyball Tournament bracket attached...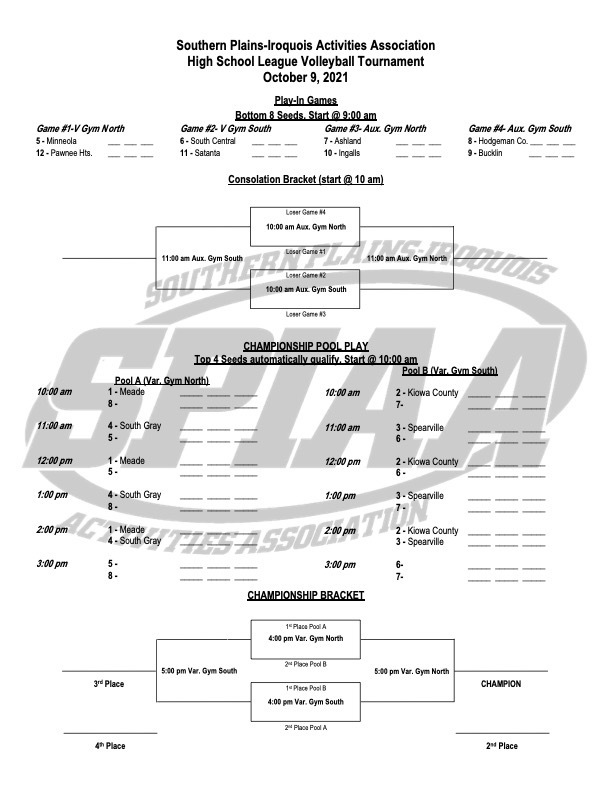 *Menu Change* Tomorrow (10/6/2021) we will have Steak Fingers with Mashed Potatoes & Gravy.
HSVB: 10/5, @ Meade PH was unable to come tonight so the quad turned into a Tri. Depart 3:00, Bus 15, Driver SK Here is the new order

HSCC: 10/4 @ Pratt This is the make-up meet from Thursday Depar: Copeland-11:45, Montezuma-12:00 #9 Van, and #7 Suburban
HSVB: Tue. 10/5, @ Meade Depart 2:45, Bus #12, Driver:SK


SGHS students: if you are needing a place to work on homework or get some help, Ms. Axtell will be in her room from 9:00-12:00 tomorrow morning! Also, those two of you who owe me detentions for tardies, you need to serve them tomorrow morning as well. 📚🔔

Reminder: no school tomorrow! However, we do have athletes competing! The jH volleyball varsity team travels to Ashland and the JH/HS cross country team heads to Pratt! 🏐🏃‍♂️

SGHS students: The first Sadie Hawkins Dance will be Saturday, November 6th from 7:30-10:00. Who is Sadie Hawkins? Sadie Hawkins was a character in a cartoon strip called Li'l Abner which was popular around the year 1937. Dances were held in which the women asked the men - thus evolved the Sadie Hawkins Dance.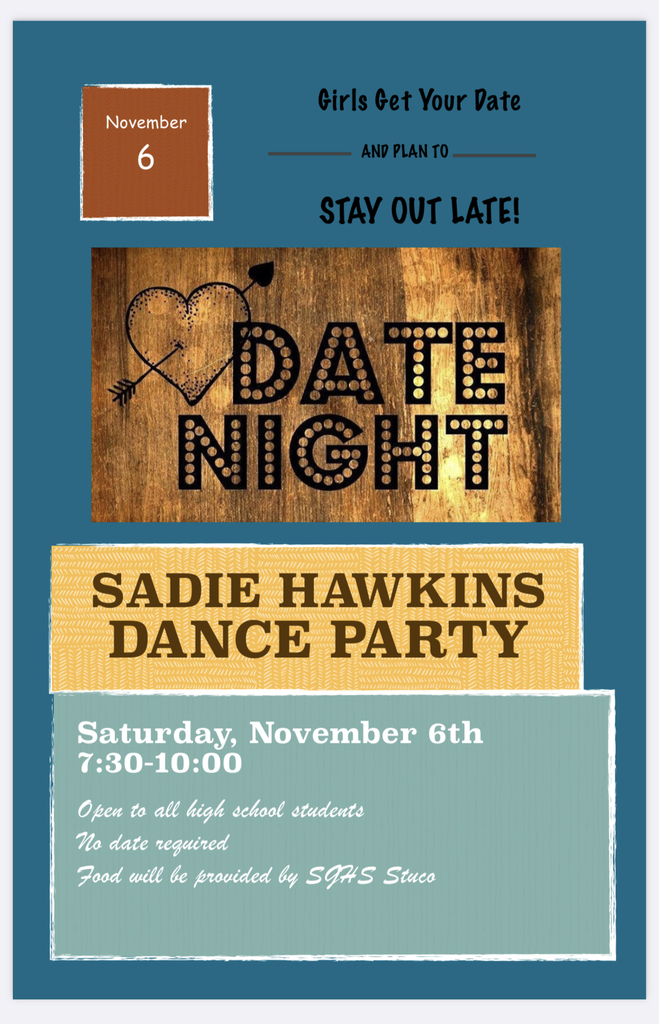 HSCC: I am so sorry, I posted that the Syracuse CC meet was cancelled for tomorrow, it is not. It is cancelled for South Gray. South gray will not be able to attend the meet. I am sorry for the confusion. A poor choice of words on my part.
HSFB: 10/1/21, @ Meade Game time is 7:00pm It is their homecoming @ 6:30 Meade will have a burgers and hotdogs feed before the game, and at half time. It will be a free will donation

Joe Coles and Jay Zehr were on the ground floor of this project that was started at least 5 years ago. It is expanding like crazy!l and is becoming a model shared around the state!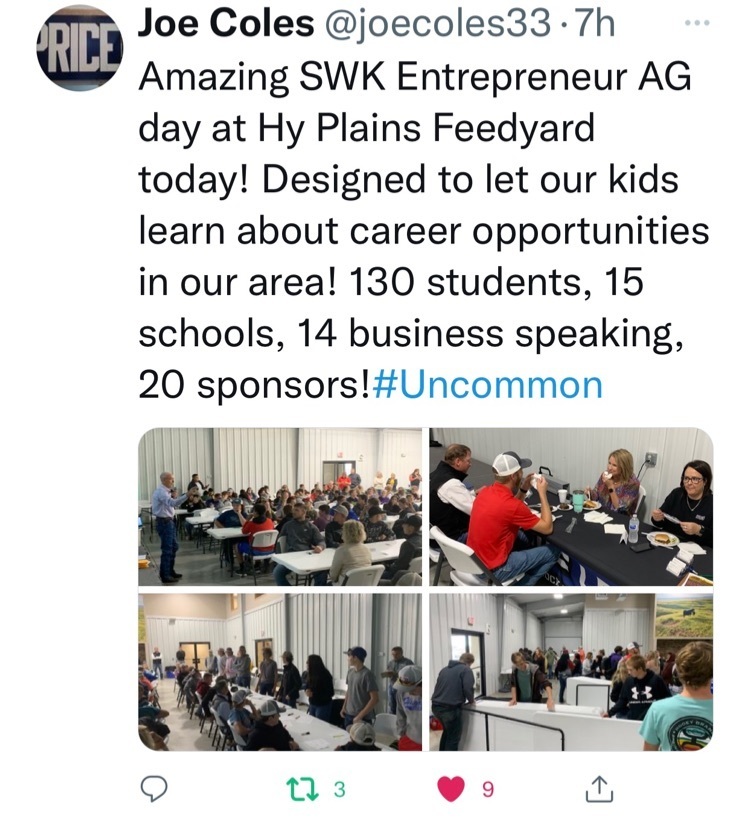 Such a fun SGJH FB game to watch tonight vs. Ingalls. 36-6 (W)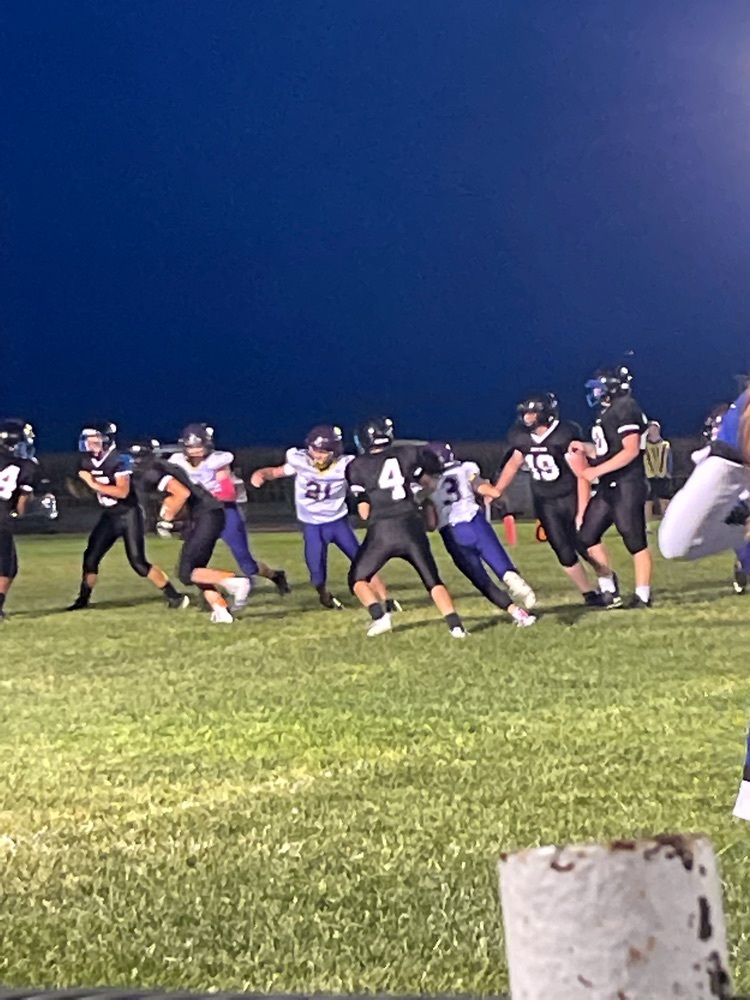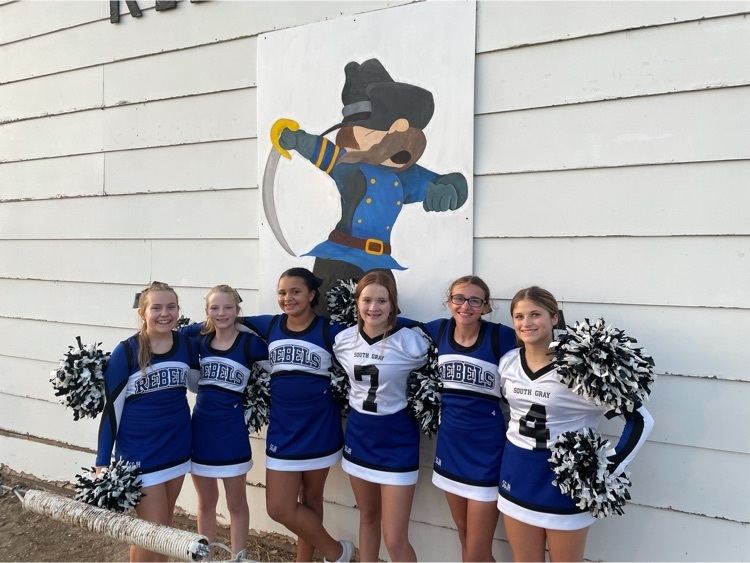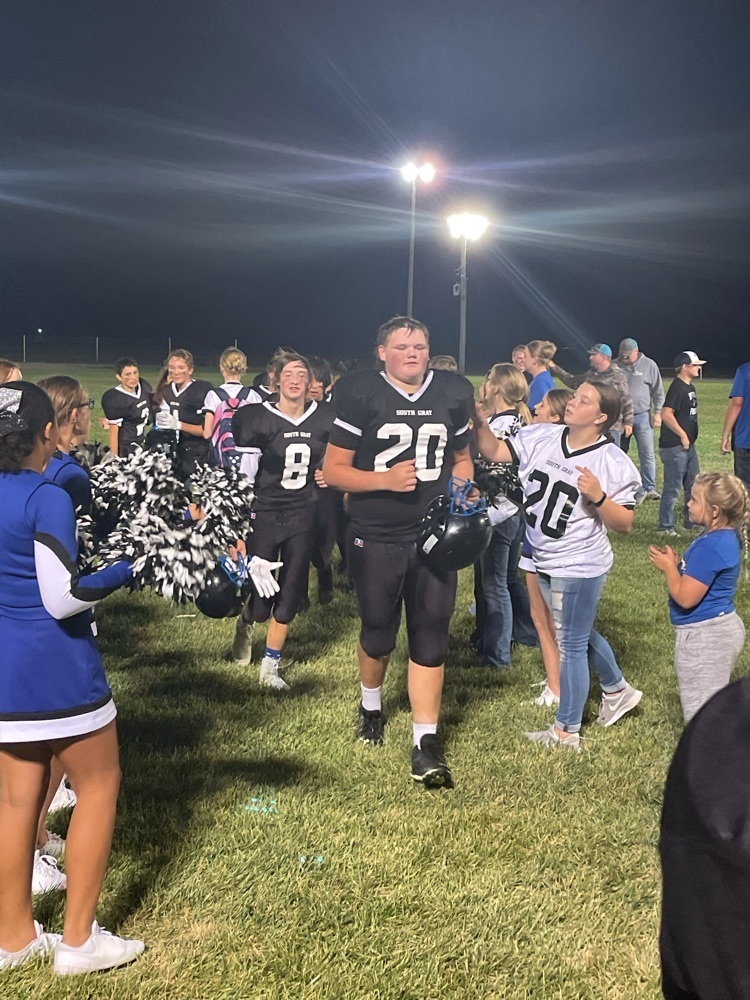 Thanks to the businesses that came today and shared! If your business would like to get involved, please call the office. We still have vocational, education, and health care left to present to students this year!