State Cross Country Saturday, October 30, 2021 Sand Creek Nature Trail - Victoria, KS - Golf Course Road Race Time 2A Girls - 10:00 am 1A Boys - 10:40 am --- Andrew Racy 2A Boys - 11:20 am 1A Girls - 12:00 pm Awards will follow the conclusion of the last race. STATE CROSS COUNTRY TICKETS: State Cross Country fans will have the option to purchase their tickets in advance through GoFan, the KSHSAA digital ticketing partner. Spectators using GoFan will show their tickets on their mobile device for entry to the event. Process for purchasing Go Fan tickets: *Ticket prices purchased through GoFan are $9.00 for adults and $6.00 for students. There is a convenience fee for purchasing online tickets. *Fans wishing to purchase tickets onsite (K through adult) will cost $10. Process for purchasing Go Fan tickets: • GoFan tickets can be purchased on the KSHSAA website by going to the cross country page for the site you wish to attend. • The link to purchase tickets for the 1A/2A state site is:
https://gofan.co/app/events/422668
Redemption Process • Have Tickets Ready (encourage people to have them pulled up on phone, accessed via the email they used to purchase) • Not necessary to be connected to Wi-Fi or data to redeem once pulled up. Parking: All buses, vans, and cars will be parked in the Sand Plum Nature Trail parking lots. Please do not park on the road. Parents and Fans: Parents and other fans WILL NOT be allowed near the finish line/timing area.
UPDATE - Design has been chosen. Only 30 minutes left to get your order in.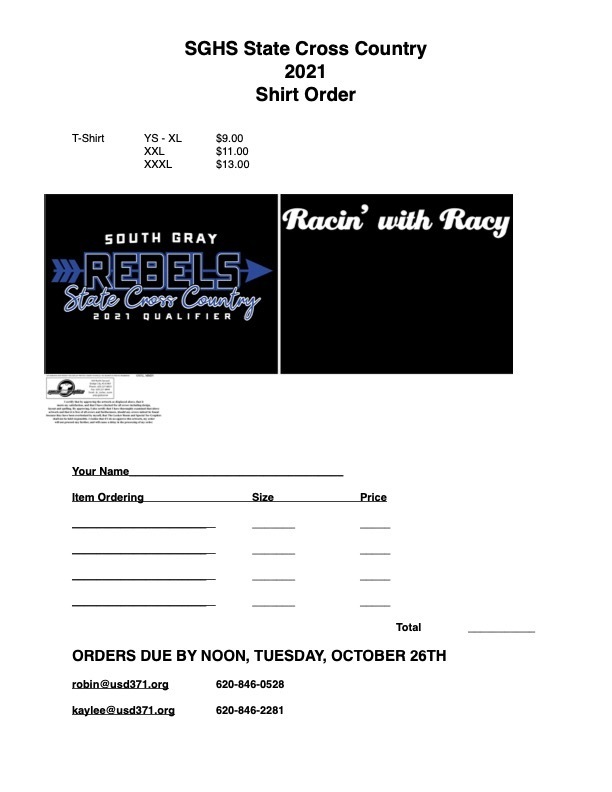 Copeland and Montezuma k-1 classes went to Gibson's sheep farm and learned how they care for their sheep.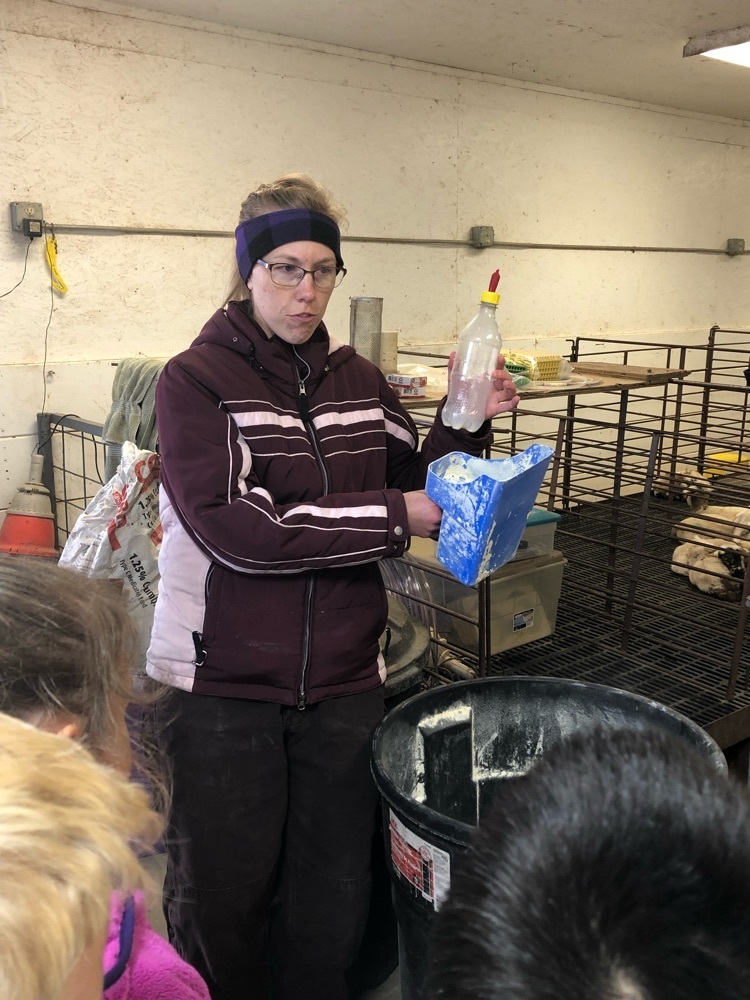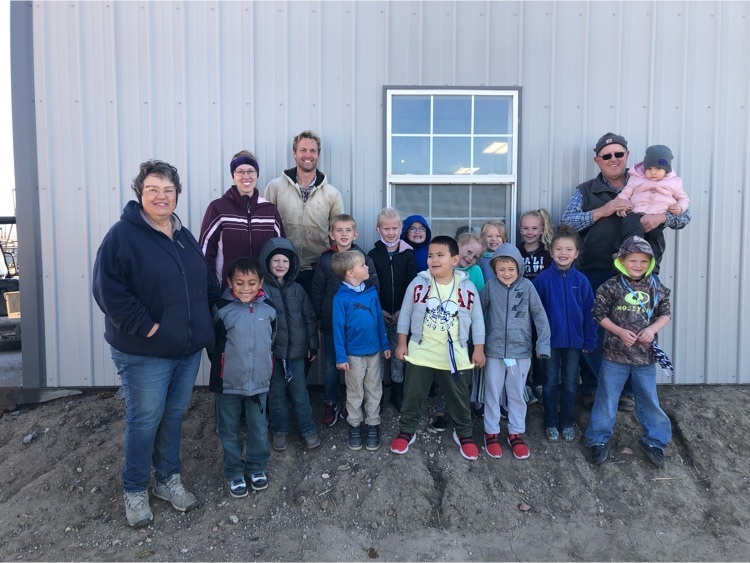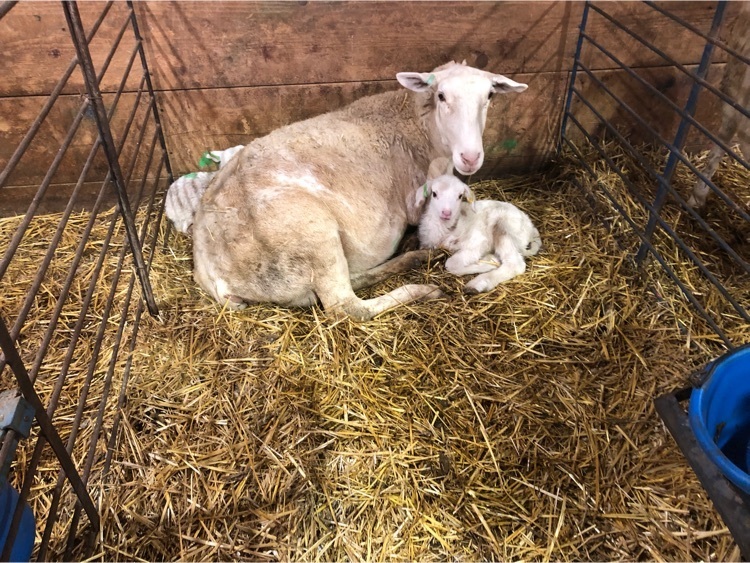 REMINDER!!!!! State Cross Country shirt orders are due at NOON! Don't forget to get your order in to Kaylee Coles or Robin McMillan.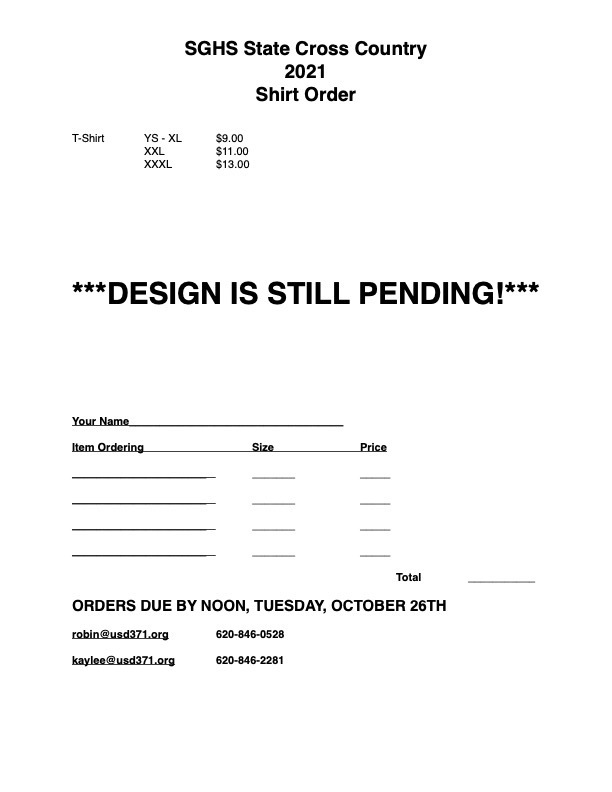 JH Basketball T-shirt orders are due TODAY! Tuesday, October 26. JH Basketball Pictures are Thursday, October 28. Coaches will send home order forms today. 😁💙🏀
Daycare is NEEDED! Do you have an interest in providing a location for a daycare center or are considering becoming a daycare provider? There are more than enough families to fill a second center or at-home daycare. Reach out to Jill Rooney Wahl at (620) 937-1825. PLEASE SHARE!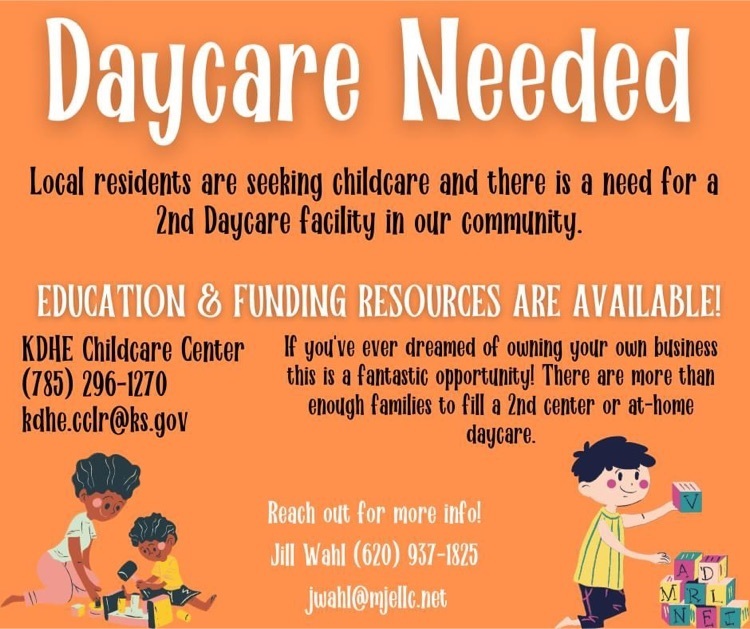 FCA group is selling shirts.... every student should have received a form. If you didn't and want to order, email me at
jaime@usd371.org
. Order forms are due November 5th.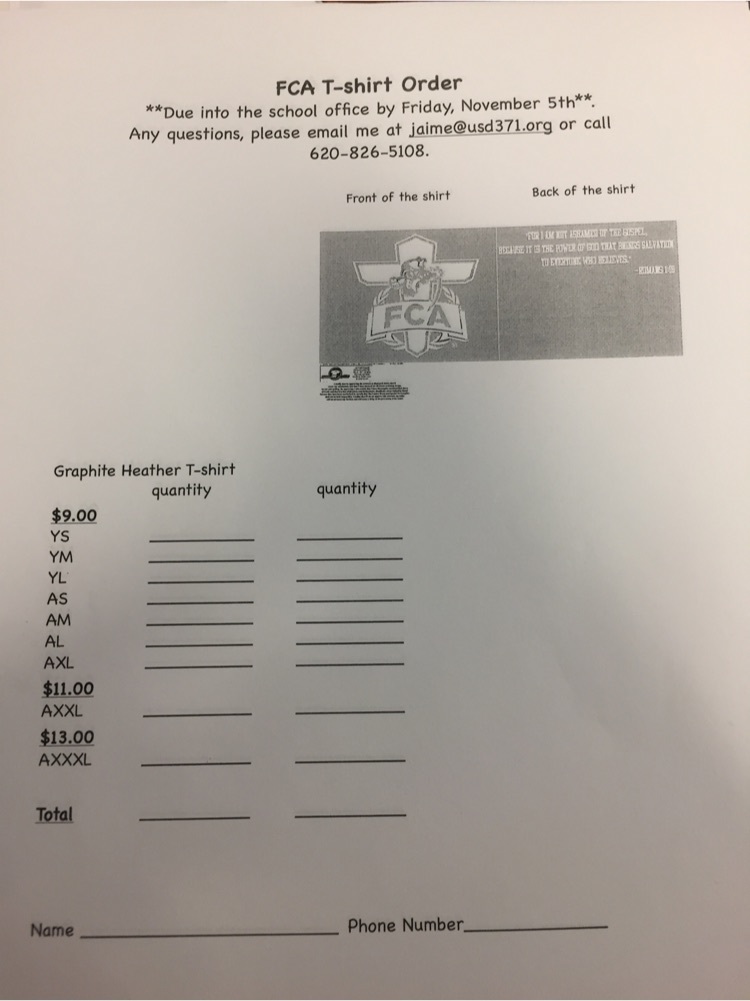 State Cross Country shirts are available to be purchased. Orders are due by noon on Tuesday, October 26, 2021. Please turn orders into Kaylee Coles or Robin McMillan.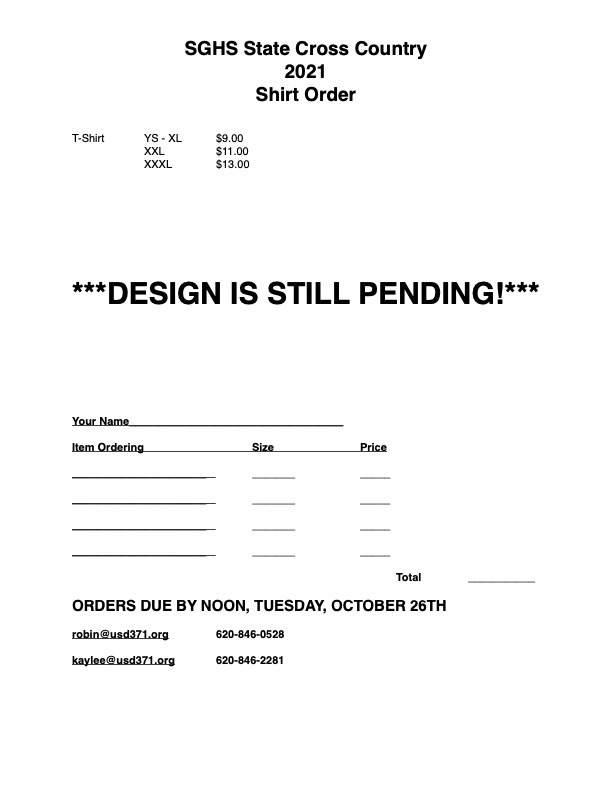 Attention! The STUCO blood drive is scheduled for Wednesday, October 27th. It is NOT on the 26th as the American Red Cross has listed!
HSFB: Congratulations to the HS football team for qualifying for the state playoffs. Thursday 10/28, @ Hill City, 6:00pm Depart: 1:30, Bus: 15, Driver: KU When I find out where it will be streamed I will post it
Congratulations to Andrew Racy for qualifying for state cross country. He will run next Saturday in Victoria! 🏃‍♂️
Good luck to the 🏈 team and their coaches tonight and to 🏐and 🏃‍♂️ tomorrow!
Regional Cross Country at Ness City Saturday, October 23, 2021 Van will pick Copeland runner at 7:00 am. Montezuma runners will need to be ready to leave by 7:15 am. Be sure to have your school issued uniform!!! LOCATION: 6 miles north of Ness City on Highway 283. PARKING: School vehicles and buses will park in the parking lot, ALL spectators will park inside the course, south of the parking lot. NO ONE IS TO PARK ALONG OR ACROSS THE HIGHWAY! *There will be 4 parking attendants and plenty of signs directing traffic. SCHEDULE OF EVENTS: 9:50 - National Anthem 9:55 - Girls to starting line for instructions 10:00 - Girls Race 10:40 - Final Run-Outs Boys to starting line for instructions. 10:45 (not before) - Boys Race 11:30 - Awards Ceremony in front of clubhouse FINISH AREA: *There will be plenty of water for runners as they exit the finish chute *DO NOT DRINK ANY GOLF COURSE WATER-IT IS NOT SANITARY! *******************************************The Games Committee has ruled on the following: Water will be allowed to be distributed during races by Coaches and/or Team Managers only, in 3 designated areas. We want as few interferences as possible. On the course map attached I have labeled where those 3 areas on the course are. In the 15 years of hosting meets on this course these 3 spots have the fewest spectators.
It has been way too long since our students performed. It was great to hear them again! I apologize for not getting a 6th grade picture.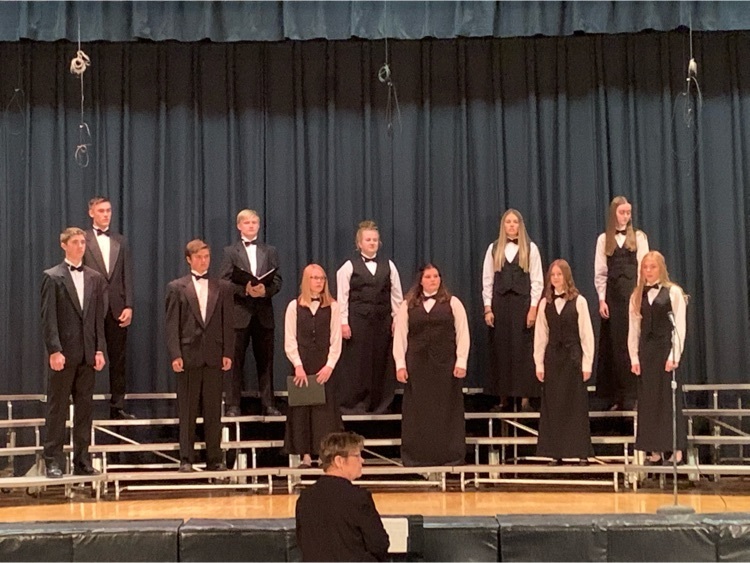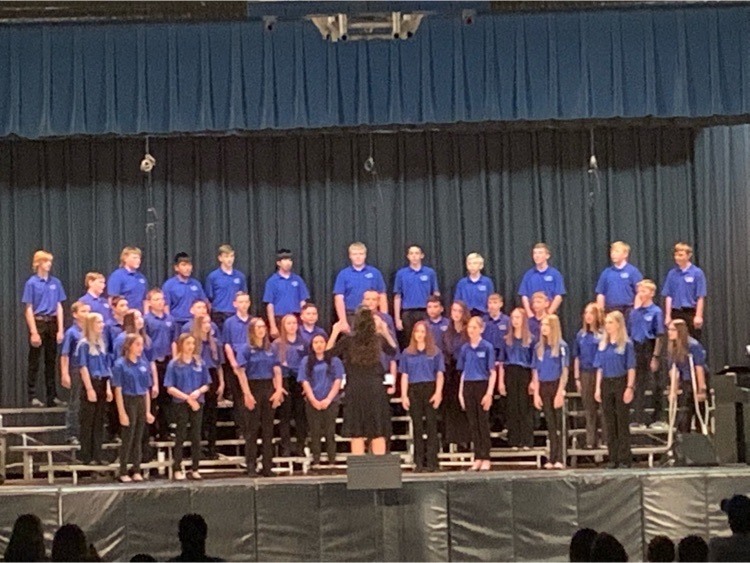 Dress Code Reminder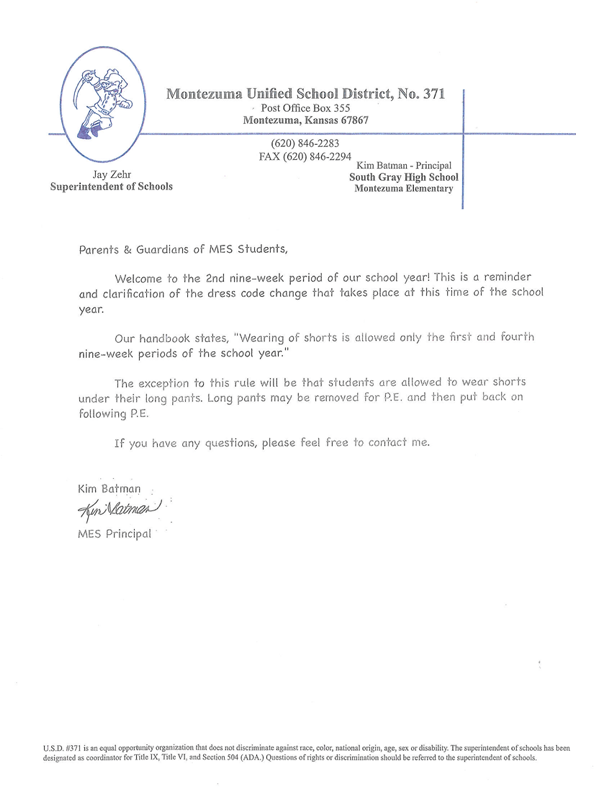 VB sub-state bracket! Good luck on Saturday!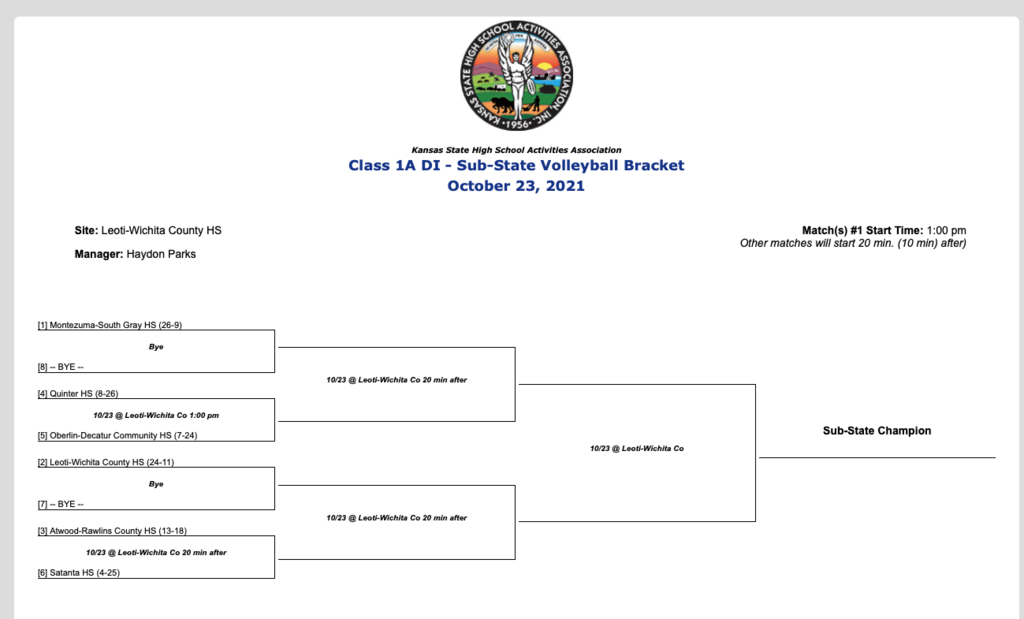 There has been a student in SGJH with a confirmed case of Covid. The student was in school on Monday when the symptoms were developed. The student is currently quarantined as are the siblings that attend Montezuma Elementary. We will continue to monitor all students and await notification from KDHE.
A SGJH staff member has a confirmed case of Covid. The symptoms began late Friday afternoon. I have not been contacted by the Gray Co Health Department at this time pertaining to isolation or quarantine of students. The staff member is quarantined and will return to work upon clearance from the KDHE. Please continue to monitor your children.
CALENDAR CHANGE: Jr. High Basketball pictures will be Thursday, Oct. 28th at 4pm, not the 26th.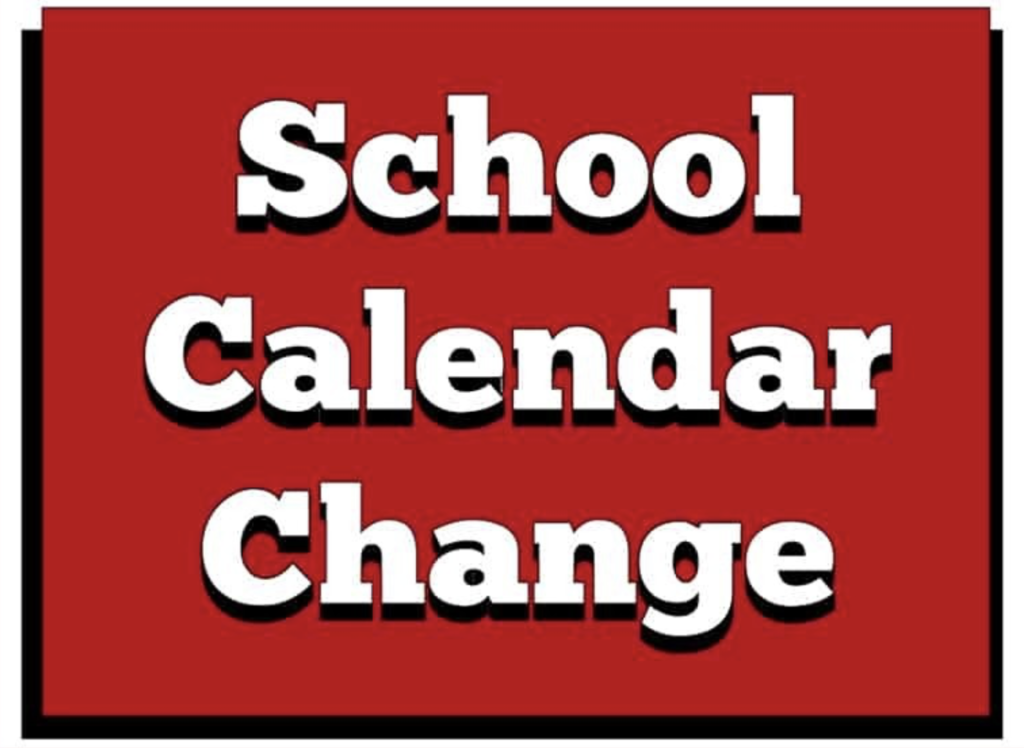 The Copeland and Montezuma schools will be honoring our local Veterans with lunch, a concert, and slide presentation on Thursday, November 11th. A slide show will be put together of the local Veterans. If you would like a Veteran's picture included please send it to the either the Copeland or Montezuma School by Monday, November 8th. Include a picture of them in uniform, their name, branch, rank, years of service and any other information you would like to share. Lunch for all local Veterans will be served in the Copeland cafeteria at 12:00 followed by a Patriotic Concert by the combined elementary students and high school students at 12:45 in the South Gray Junior High Gym. Veterans need to RSVP for lunch reservations to Copeland USD #476 at 668-5565 by Wednesday, November 10thth. We do ask that all visitors wear masks in the school. Everyone is invited to join us at the concert at 12:45 as we honor our Veterans.  We hope to see you on the 11th!