Summer weights starts tomorrow morning June 5. Times will be Monday through Thursday 6-7:30am 7:30-9:00am and 7:30-9:00pm.
Just a reminder Monday is the first night of the skills camp. 1-8th grade Girls and Boys are welcome to come have some fun.

Just a reminder that if you made a purchase at the school auction on May 27th you will have until Noon on Monday, June 5th to remove your item(s).


South Gray Schools has vacancies for the following positions USD # 371 PK-5 /9-12 Principal and HS Social Studies. USD #476 JH Social Studies Supplemental Vacancies include Head HS Girls Basketball, KESA Coordinator, STUCO and possibly CLC adult learning center. Please contact Mr. Zehr at 620-253-6086. Please share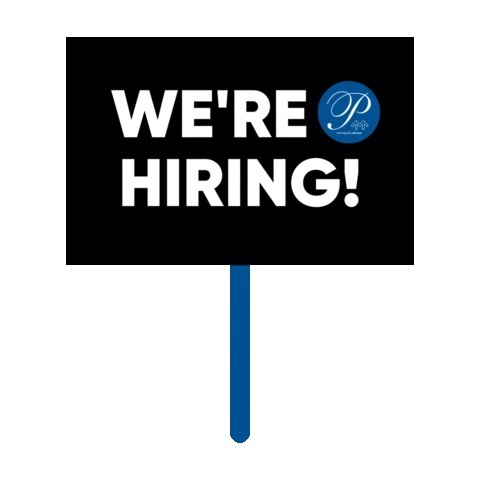 DCCC football camp opportunity!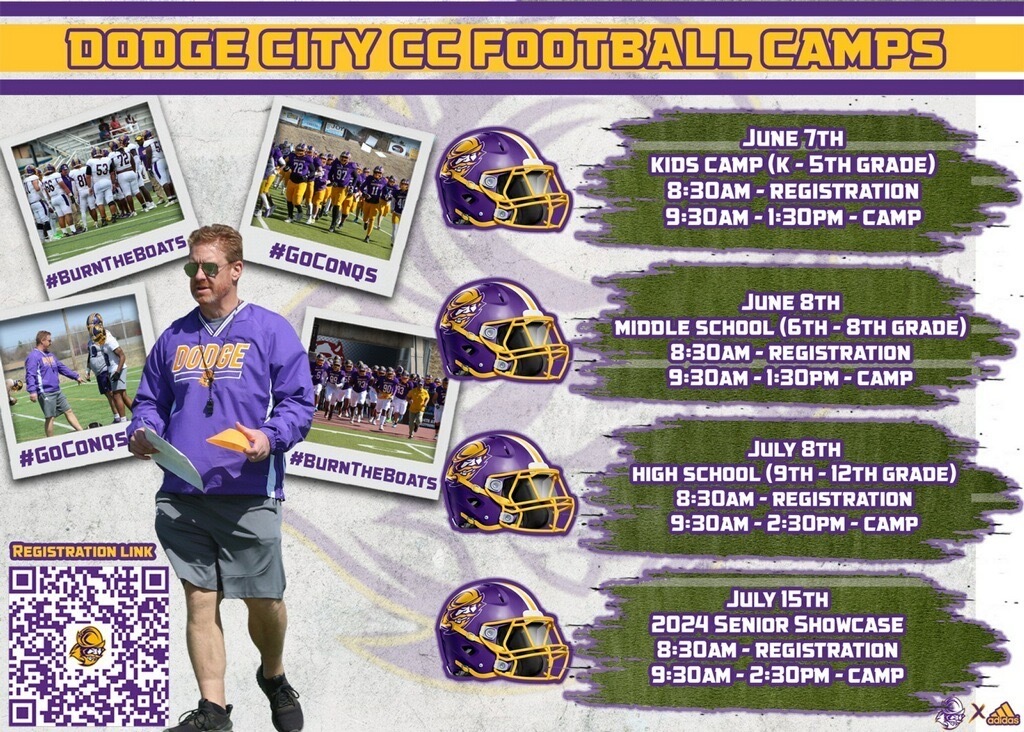 🔵⚫️MARK YOUR CALENDARS🔵⚫️ 🏐Volleyball Skills and Drills🏐 Please fill out the link below so that we can get an estimate on attendees. We look forward to seeing you all in June!
https://forms.gle/roR8gDkUQA4GAMCQ6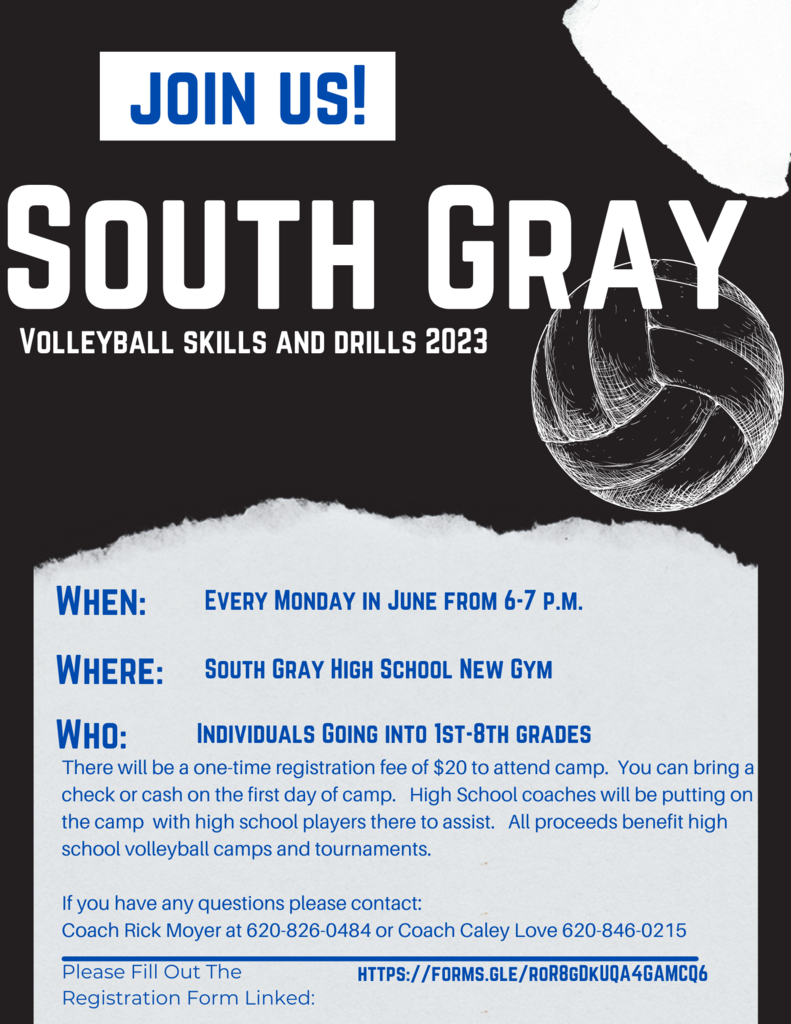 Lost & ....not yet found from the Montezuma Elementary & SGHS new gym. Claim in the MES office.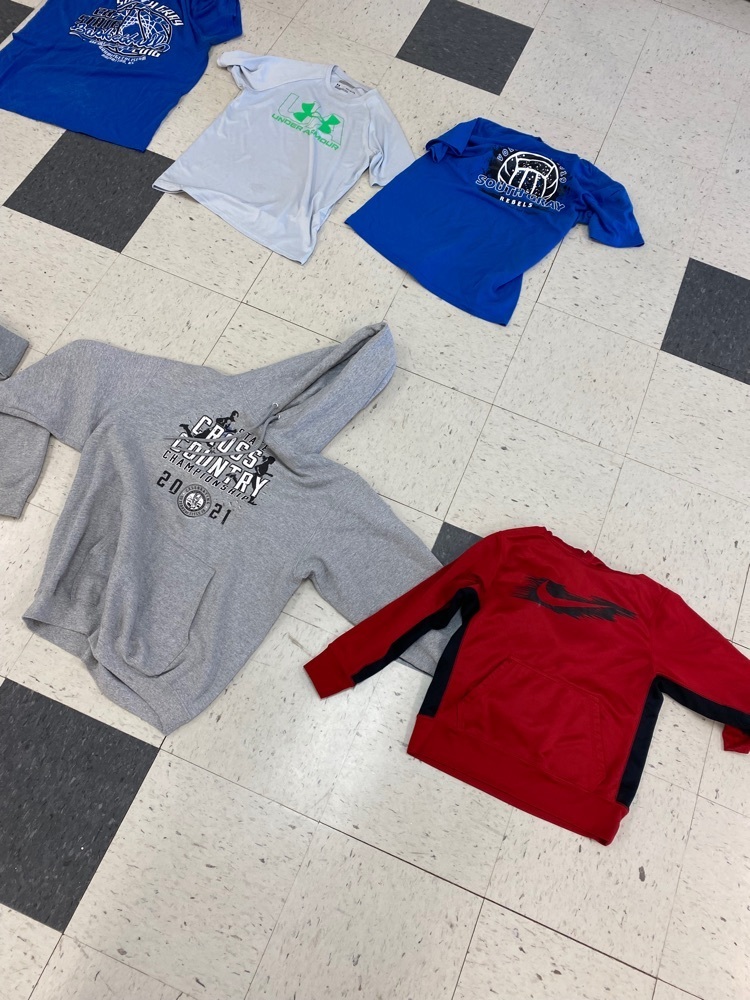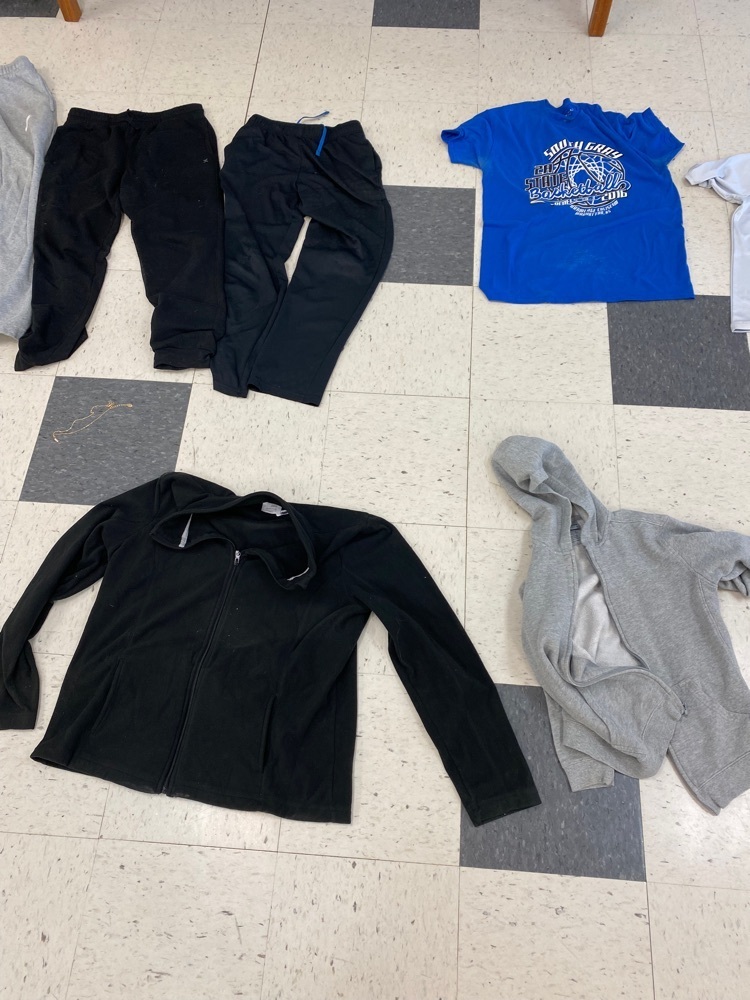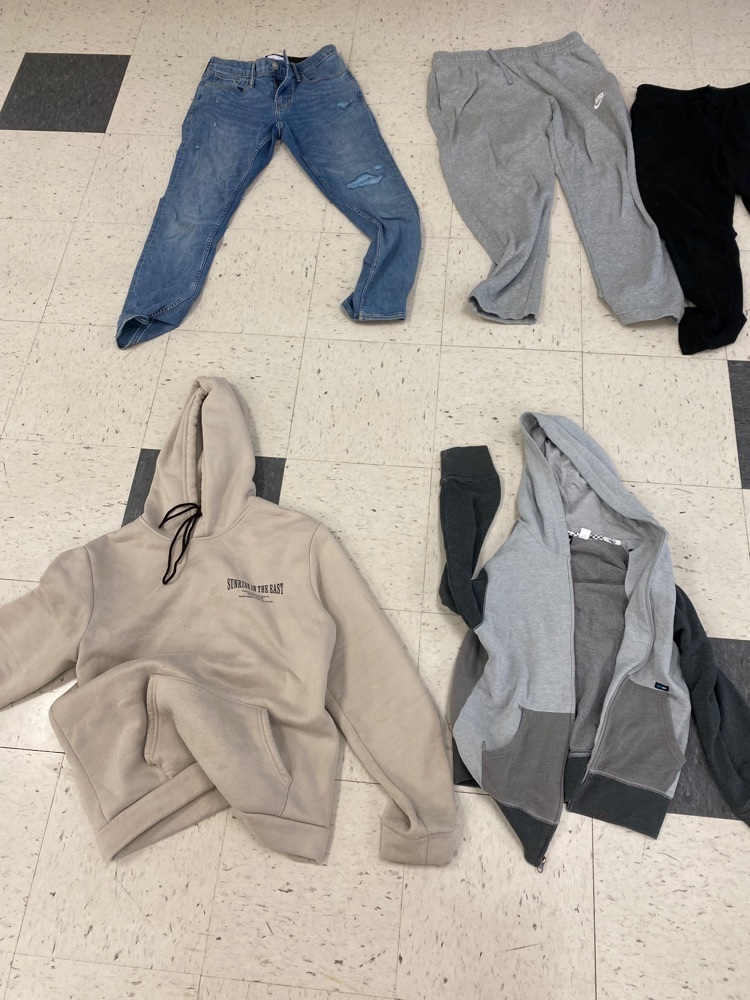 The brick cleaners are on site and will begin cleaning bricks this afternoon. The bricks that have been cleaned and stacked or put on pallets, are not for the taking! The pile by the road is for the taking.

If you would like to have a brick from the old elementary school, there is a pile next to the curb. You are free to grab one, but please wait until the demolition company is done for the day.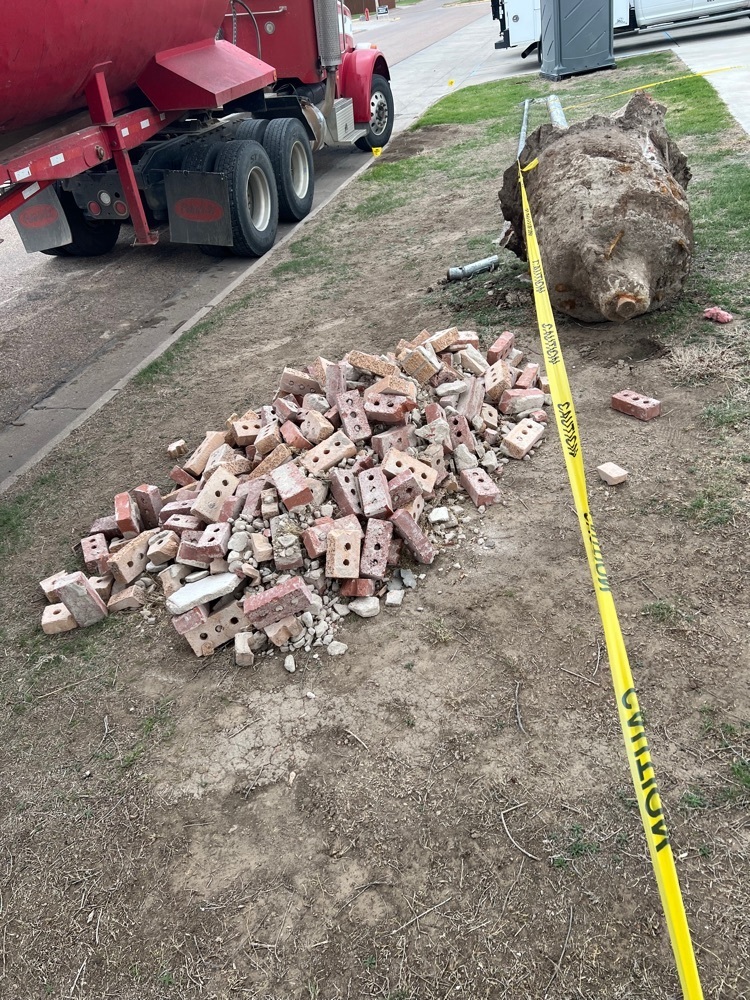 From PTO!! Congratulations to the winners of the $100 VISA Giftcards from the Montezuma PTO: Robin McMillan and Harold Koehn Cards will be delivered after lunch!!

Copied from Brooke Jantz... League Champions!!! Tough day on the course but the team prevailed! Gavin tied for 1st and had a competitive playoff for 2nd, Jaxon tied for 3rd and another competitive playoff for 4th place, and Cameron tied for 5th and won his playoff. Keegan came in clutch with the 4th score and Carter pulled in the last score. I love this team because they all work for each other and they never leave the last guy behind. Excited to see the post-season and hopefully see their hard work pay off!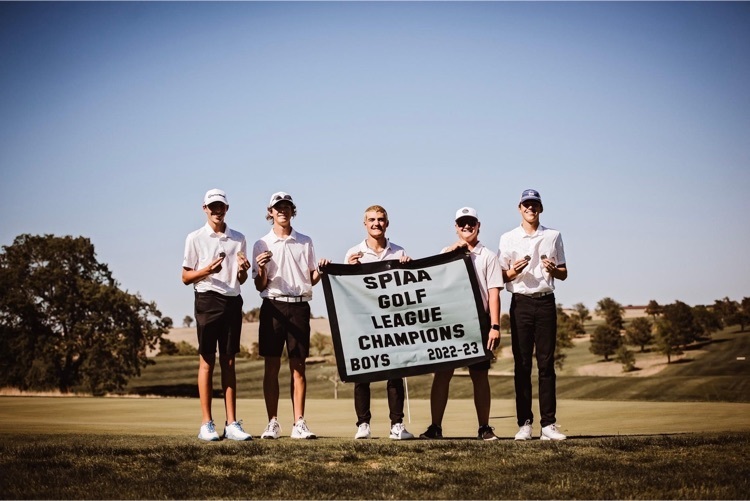 Apparently I need to be a little more clear so let's try this message. The physicals for Copeland 5th graders, and all current SG grade 6-8 students who plan to participate in athletics for the 2023-2024 school year, your physicals are now scheduled for Wednesday, May 10th at 1:00 p.m. The physicals will take place at the South Gray Junior High School gym. You must have your paperwork completed and signed. Also payment is due at the time of the physical.

Due to the JH track teams participating in a rescheduled track meet tomorrow, the JH physicals scheduled for Friday, May 5th have been postponed at this time. We are trying to arrange a make up date prior to the end of school but that may happen.
We have found a JH track meet to replace the Ashland meet that was canceled for today. We will go to Dighton tomorrow Friday 5/5. The meet will start at 10:00am. Bus 12 will depart Copeland at 8:05. The order of events is listed below.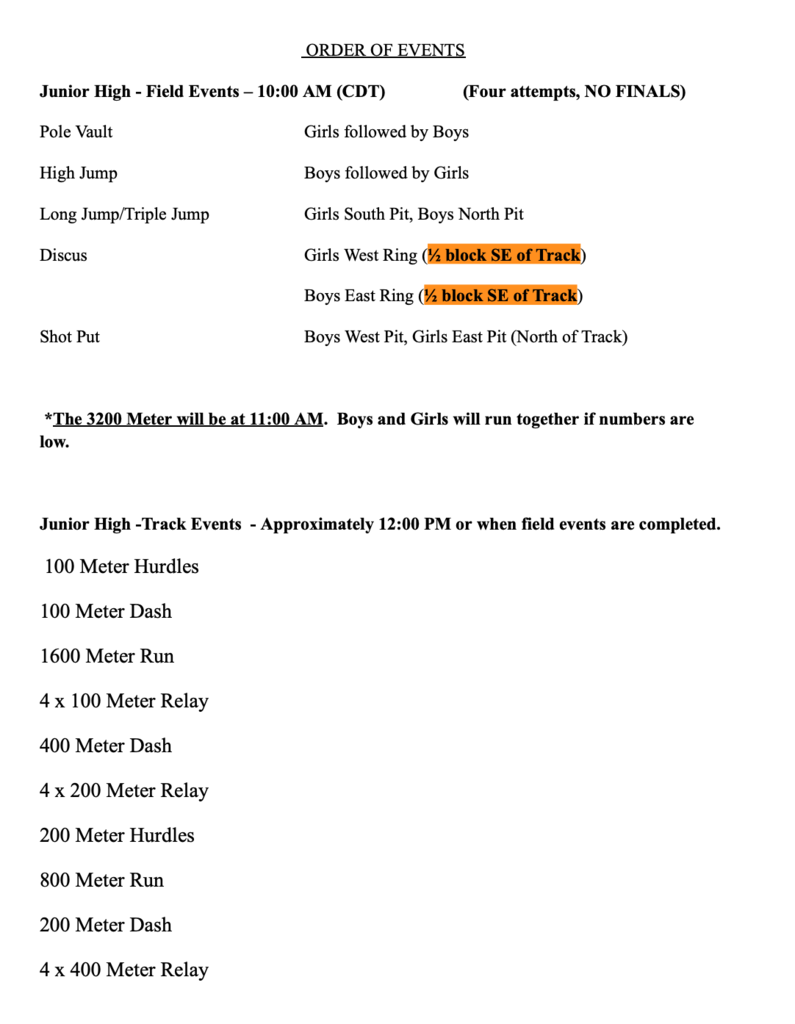 The JH track meet scheduled for today in Ashland has been cancelled due to the projected weather forcast in Ashland.

JH meet schedule for tomorrow at Ashland!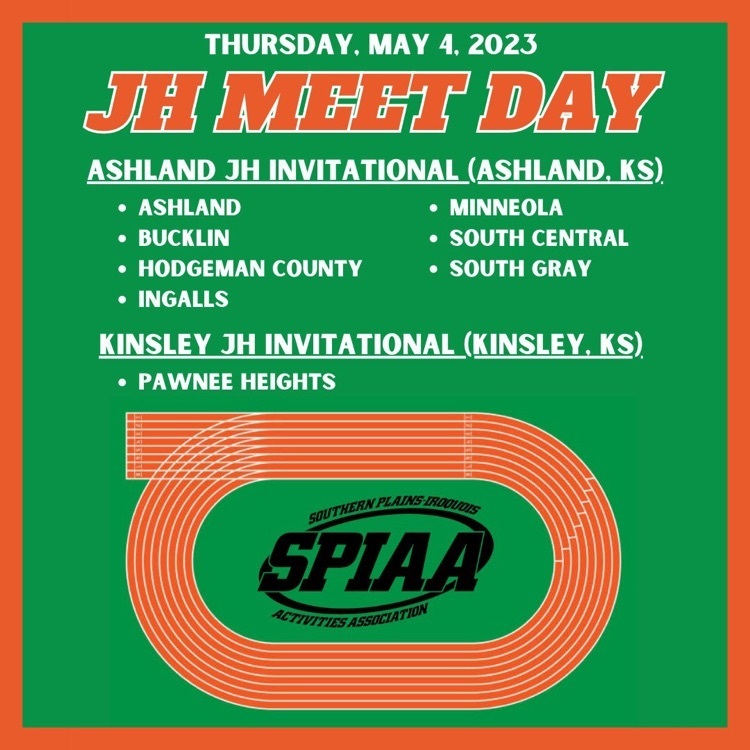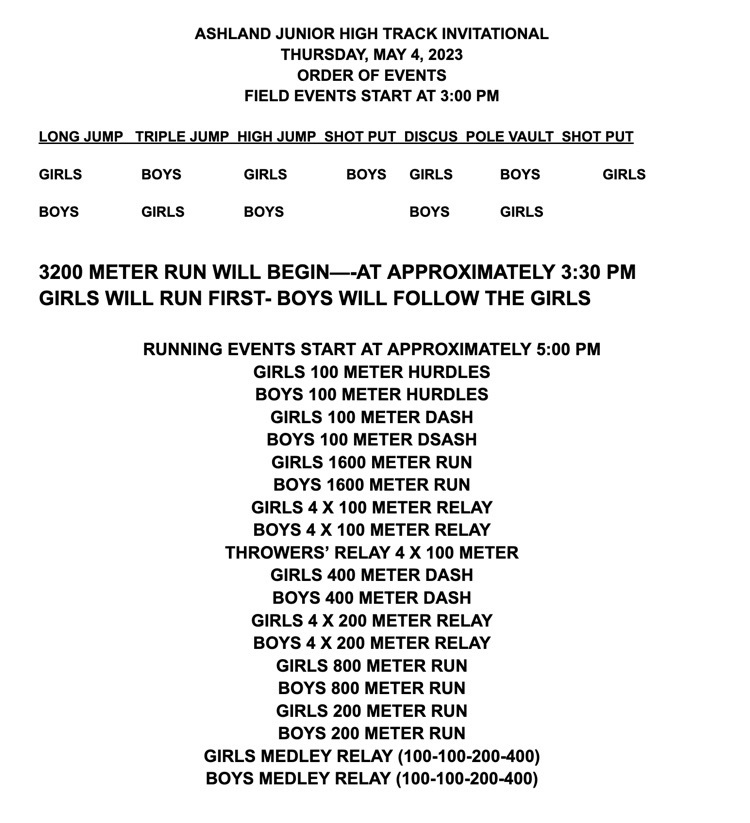 Congratulations to our South Gray Junior High Band for receiving Superior I, I, I ratings from all three judges today at JH League Band Festival. Also outstanding performances from the following soloists: Heidi Barrios, Flute- I Paige Klaker, Trombone- II+ Issac Moyer, Baritone- I- Alison Beery, Snare- I Way to Represent SGJH 🎵🎵