SGJH Track: 3/27/23 @ SGHS Track 2:00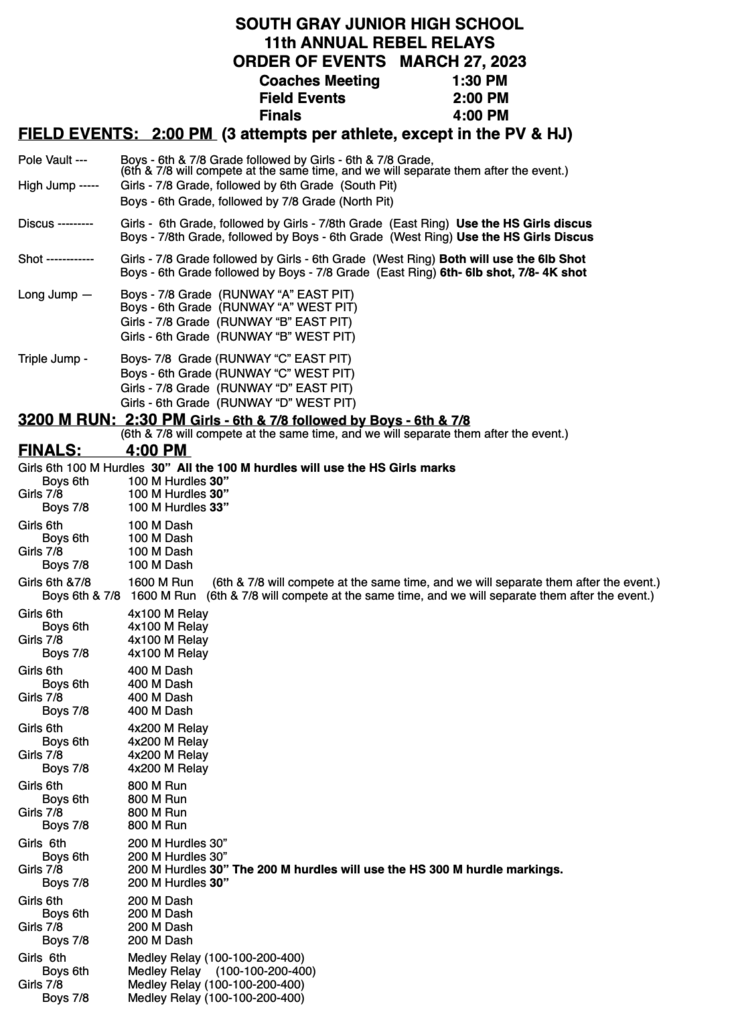 South Gray Schools has the following vacancies for the 2023-2024 school year. Copeland Elementary- 2nd Grade Teacher South Gray Junior High- Science (Grades 6-8) Math (Grades 6-8) South Gray HS & JH - Band (Shared Position) Also includes HS Vocal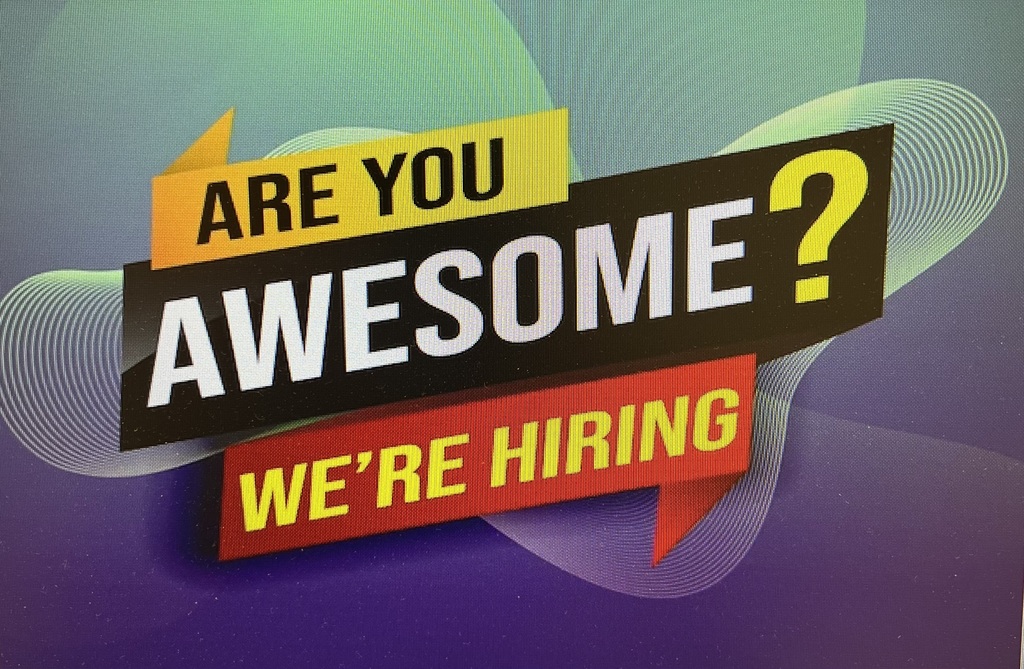 Don't forget to let us know what project the high school students can do for you on April 12th! Deadline to submit projects is March 31st!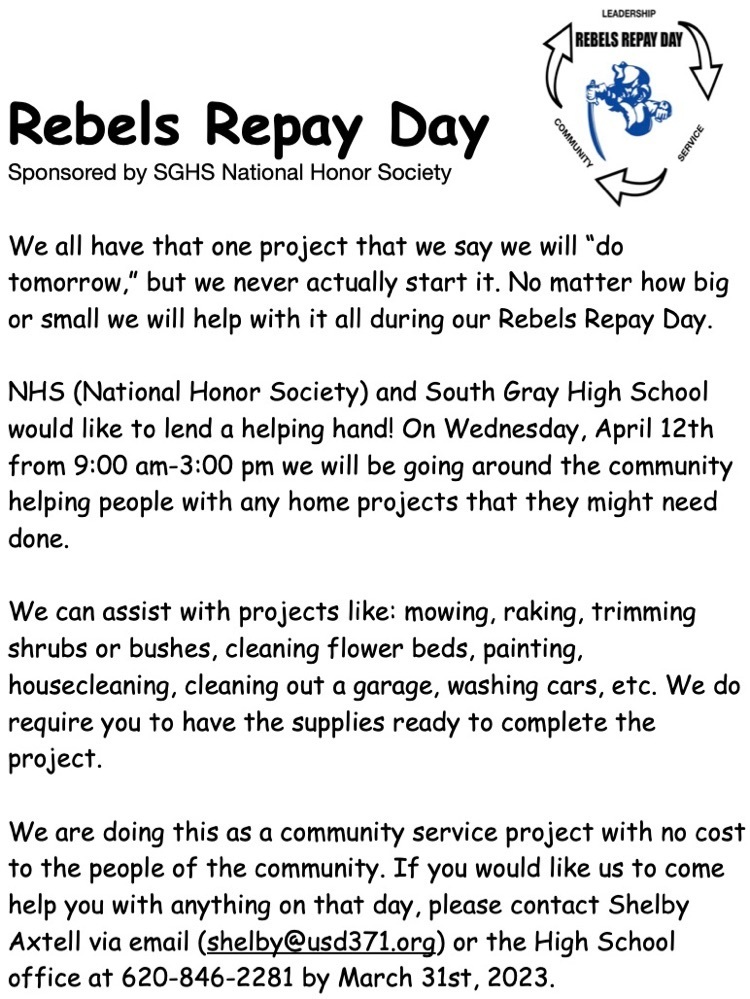 SPORTS PHYSICALS FOR NEXT YEAR: The Montezuma Climic will be at the HS on May 3 from 1:30-3:30 giving physicals for the 2023-24 school year. The cost is $25.00, and the students and parents need the physical forms filled out ahead of time. You can pick up a physical form in the High school office.

Attention boys and girls bb players!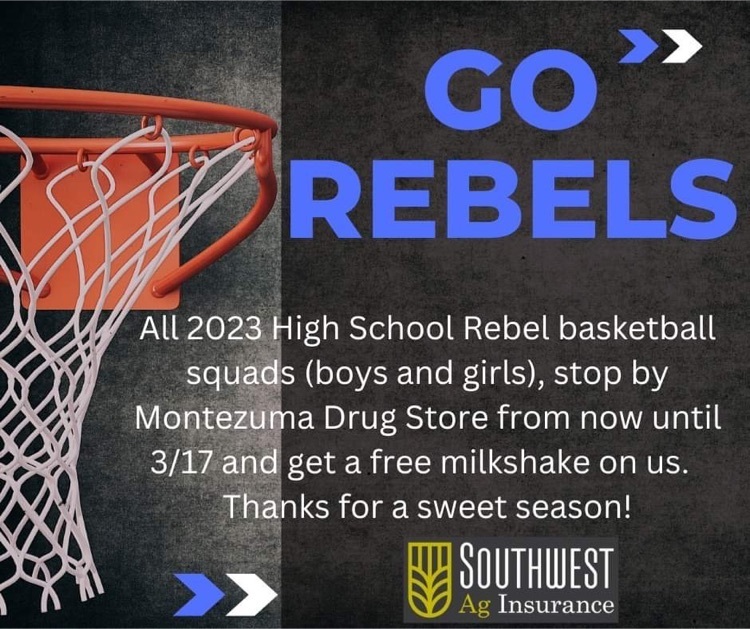 Fun and good food in Mrs. Wrights's class today!! Her high school students wanted a pot luck so they had one today.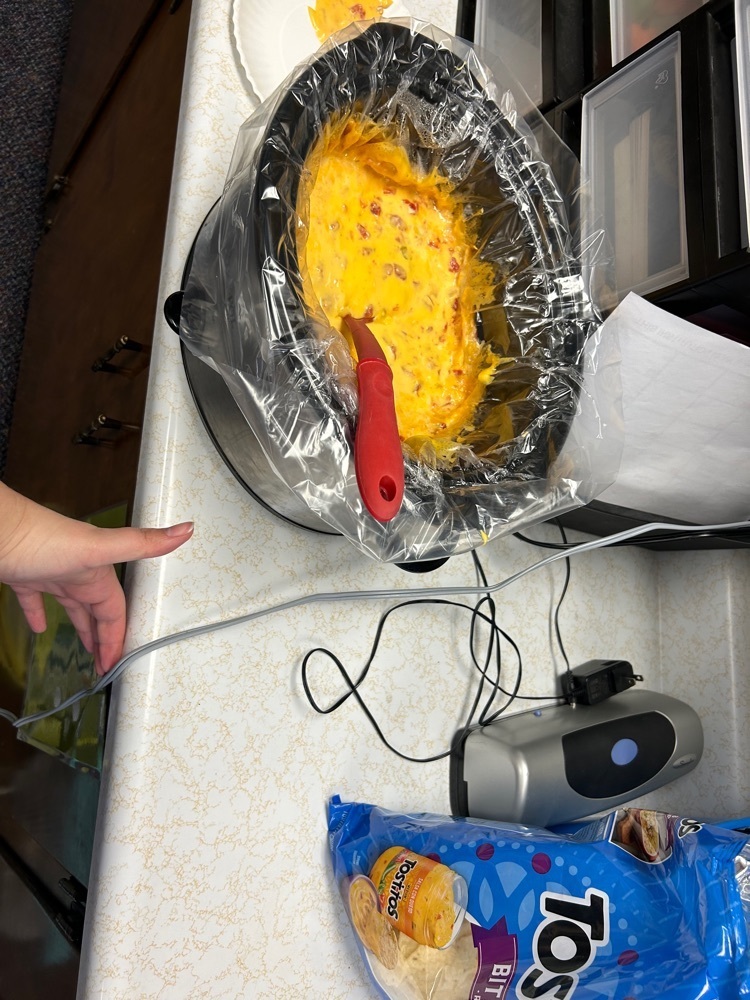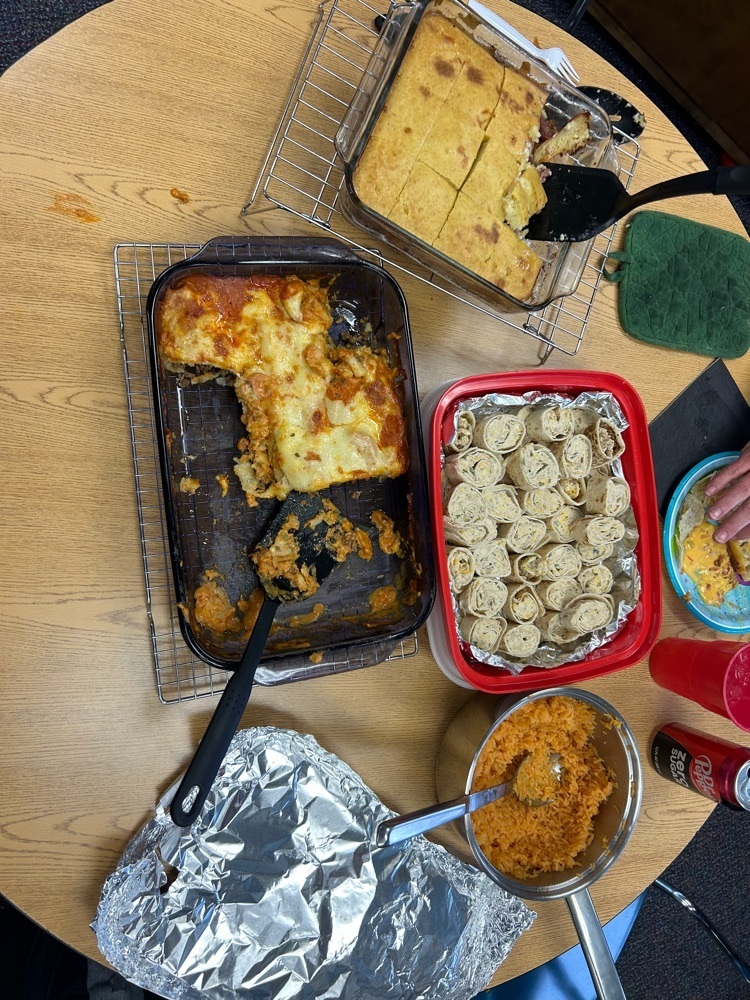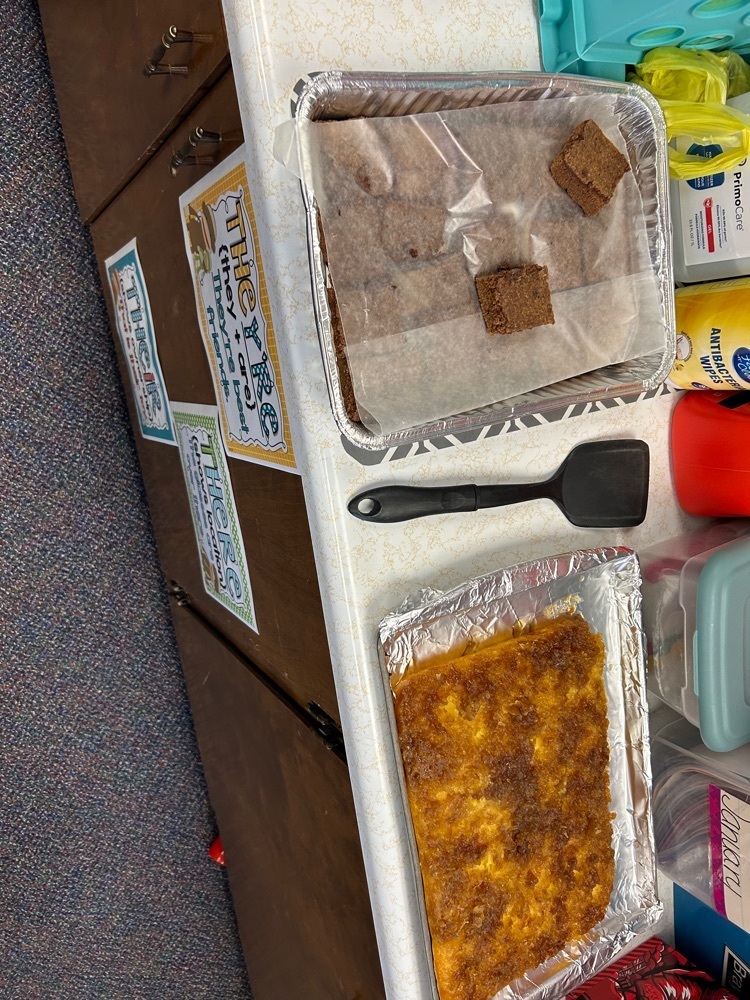 Let's go Rebels and Lady Rebels! 💙🏀⚔️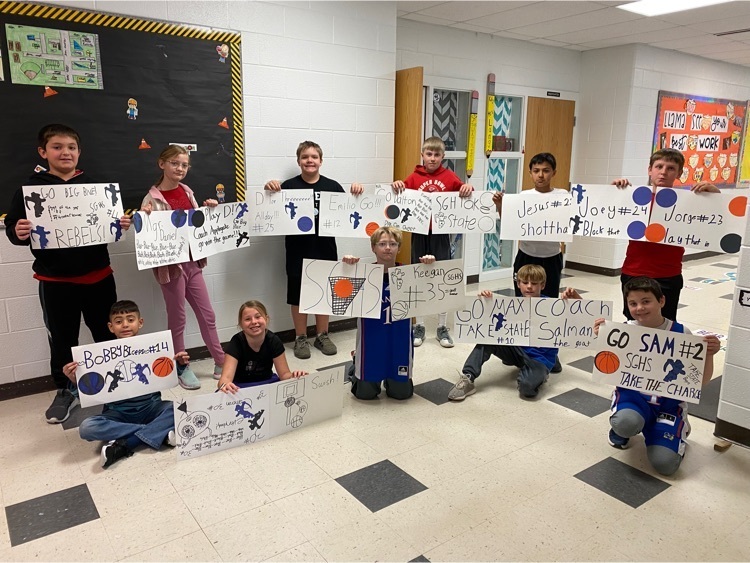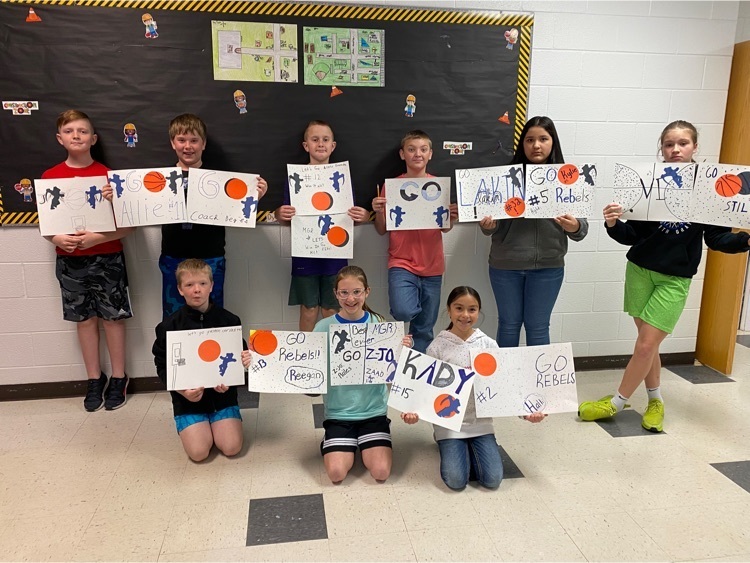 Themes for 🏀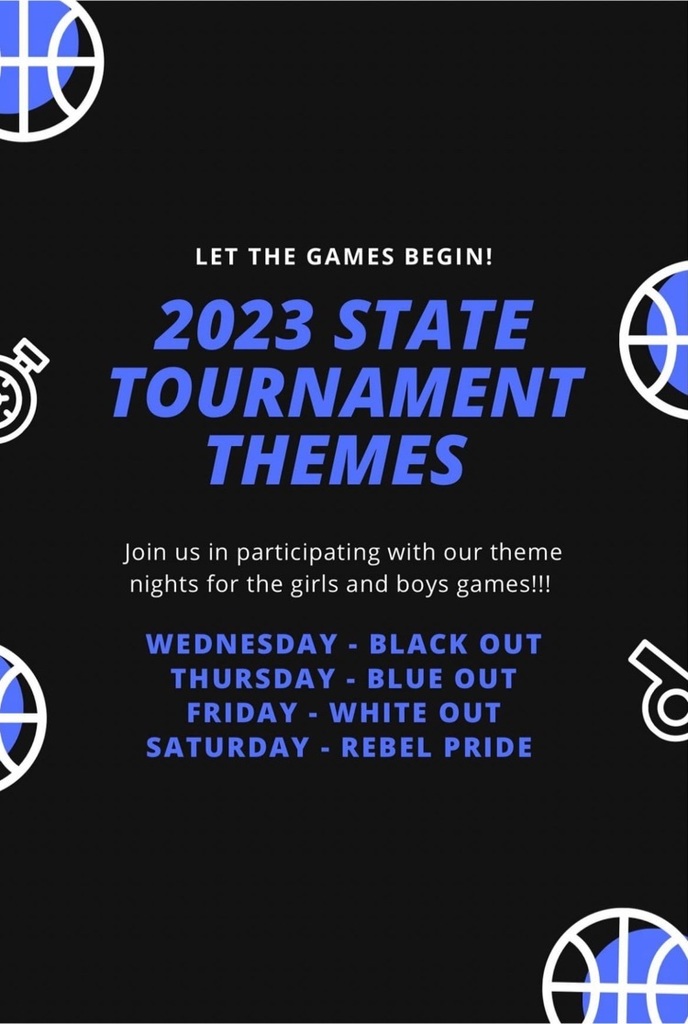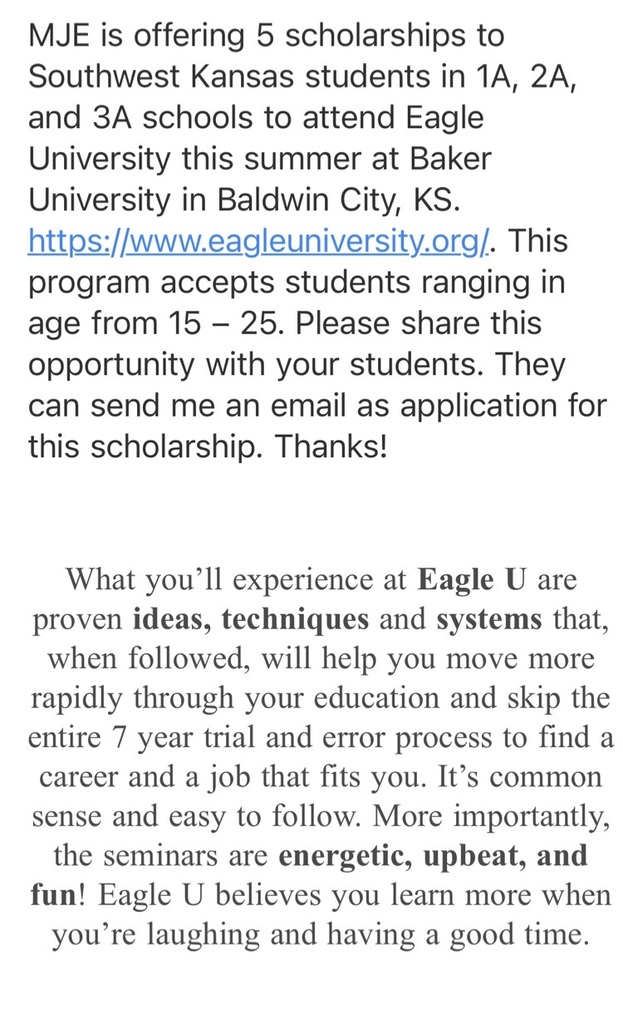 JH note!! Summer basketball info.
We are having a combined pep rally/send off for both the girls and the boys on Wednesday at 3:00PM in the new gym. All parents and fans are invited to attend.

The state basketball bracket has our girls playing at 8:00 p.m. Wednesday in Dodge City. We would like to give all parents and students the opportunity to attend and support our girls. Therefore there will be a 2 hour delay for Montezuma and Copeland on Thursday. Our boys play Thursday at 8:00 p.m. We are out of school on Friday so no need for a delay that day! Go Rebels....Take State!

State Basketball Brackets.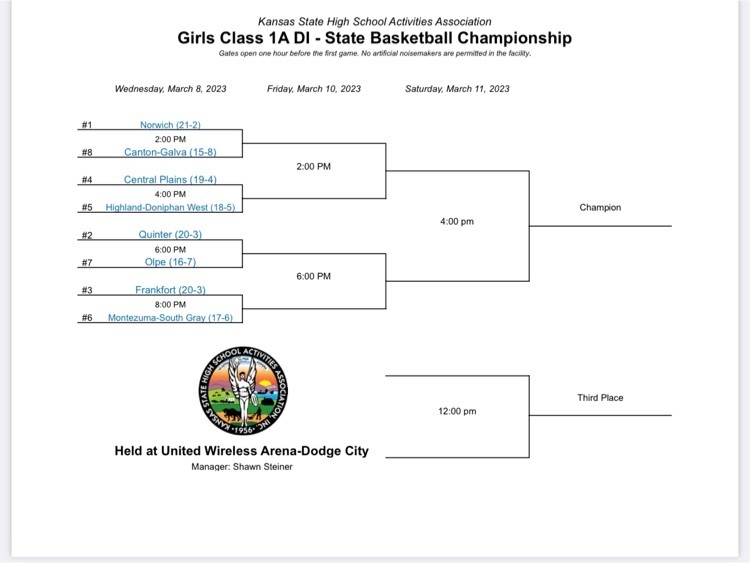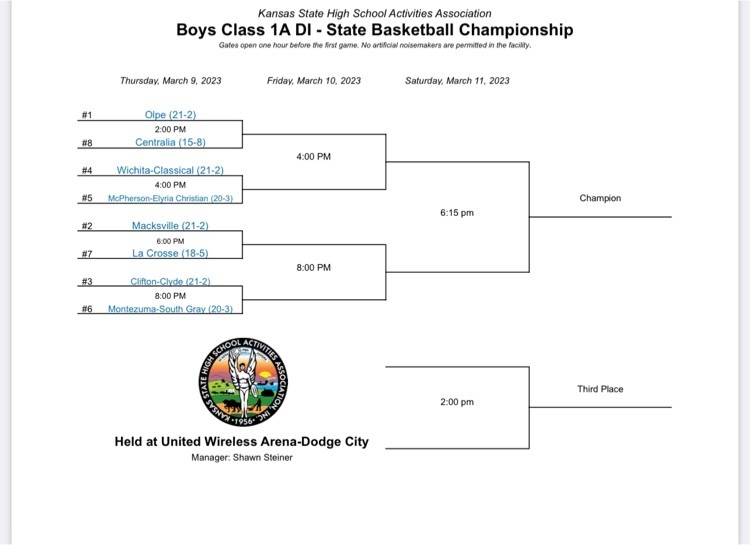 There will be track practice Monday, March 6th at 4:00 p.m. for any high school or junior high student able to attend. There will be no shuttle for junior high students from Copeland since there is no school on Monday. There will be track practice at regular time (4:00-5:30 p.m.) on Tuesday, March 7th. The shuttle will be available for junior high students. Track practice on Wednesday, March 8th and Thursday, March 9th will be determined after the completion of sub-state basketball games on Saturday. Thanks!! Coach Deges

HS seniors went to Great Bend to tour the KBI facility! Lots of information was gathered and the kids had a great time!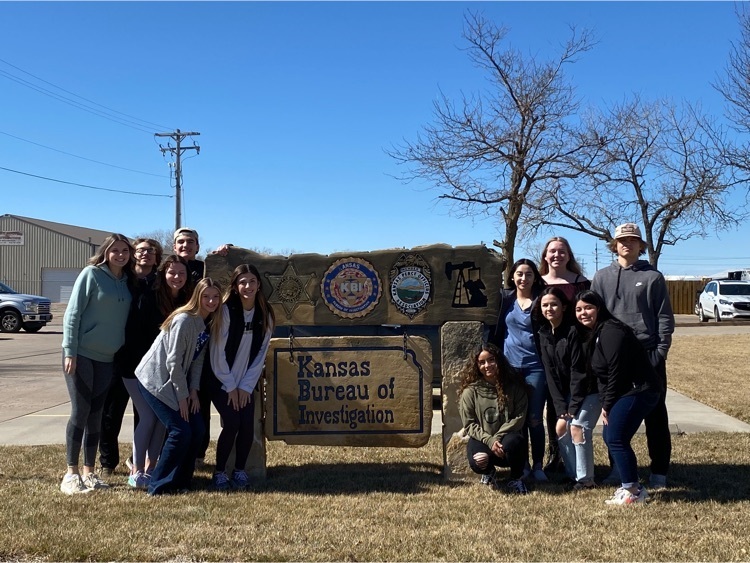 The Girls and boys basketball teams have been enjoying chocolate milk after practice this year. The Southwest Dairy Farmers, Tulsa OK. awarded our basketball teams a grant for the milk. They are promoting chocolate milk as a recovery drink after a workout. The athletes really look forward to the milk after practice. The school can purchase the milk from their local vender, we get ours from Hiland. This may be something we find a way to do next year also. A big thank you to the Southwest Dairy Farmers of Oklahoma.
Don't miss all of the great times at South Gray that are in the 2023 yearbook! Order online at: jostensyearbooks.com This year, orders will be online only. No paper order forms will be available.
HSBB: 3/2/23, Girls Sub-state @ Kinsley SG vs Spearville 6:00PM. 3/3/23 Boys Sub-state @ Kinsley SG vs KC 6:00PM. Admission is Student-$6:00, Adult-$8.00.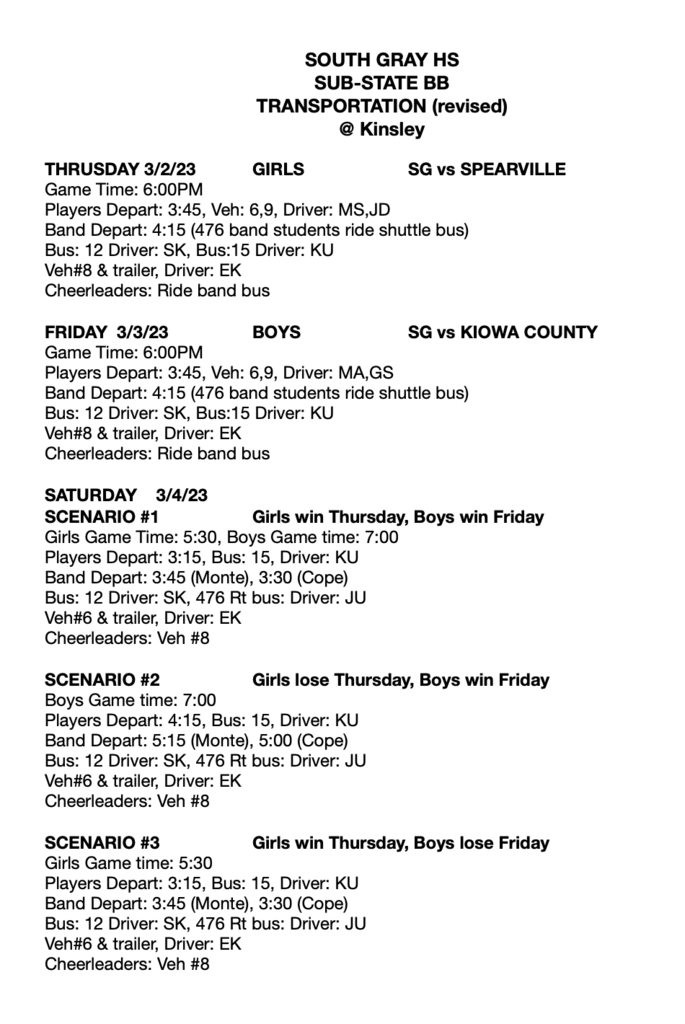 HSBB: Updated girls and boys brackets