4th and 5th graders walked around the construction site today. What a great opportunity!!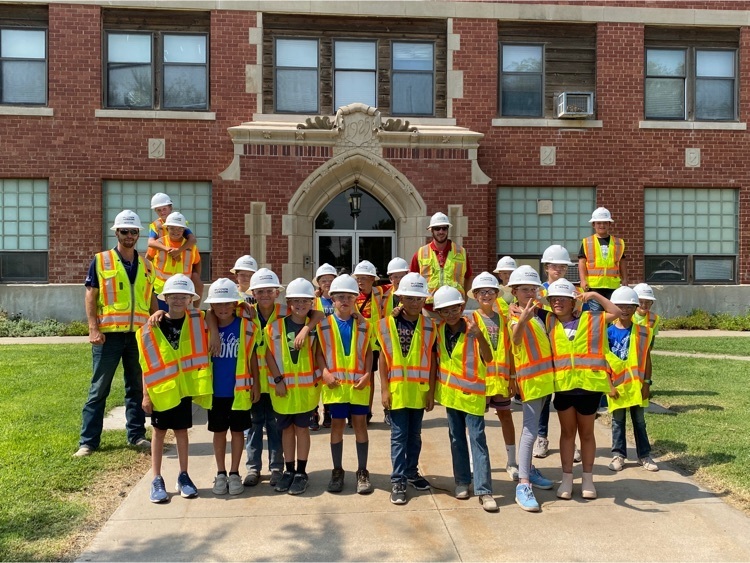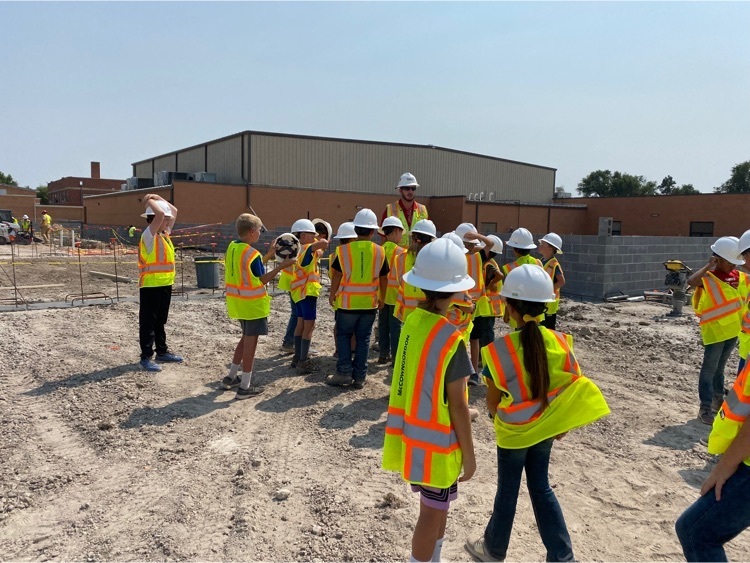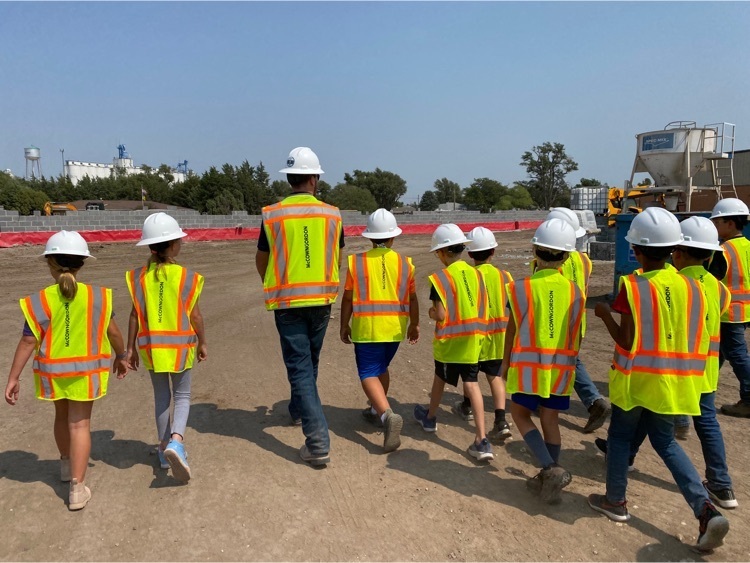 Juniors and Seniors: if you are interested in registering for an act bootcamp the week before the actual test, please let me know!! ✏️ I know how you can sign up!!
SADD presents: Pie In The Face Fundraiser! Students can start bringing money to put in teachers jars on Monday 9/12 though Friday 9/16! The winning high school teacher and elementary teacher will be pied at the homecoming pep rally next Friday! Community members are also encouraged to participate! Jars will be set up in both offices💙🖤🤍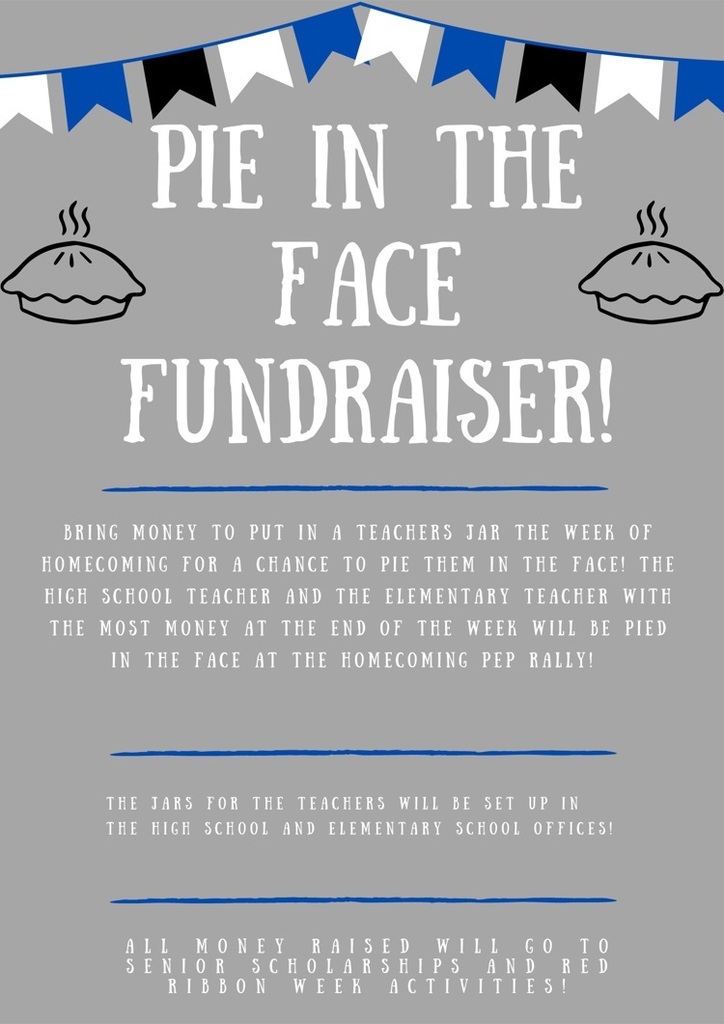 A fourth grader just asked me if I could sub for him while he runs home!! 😂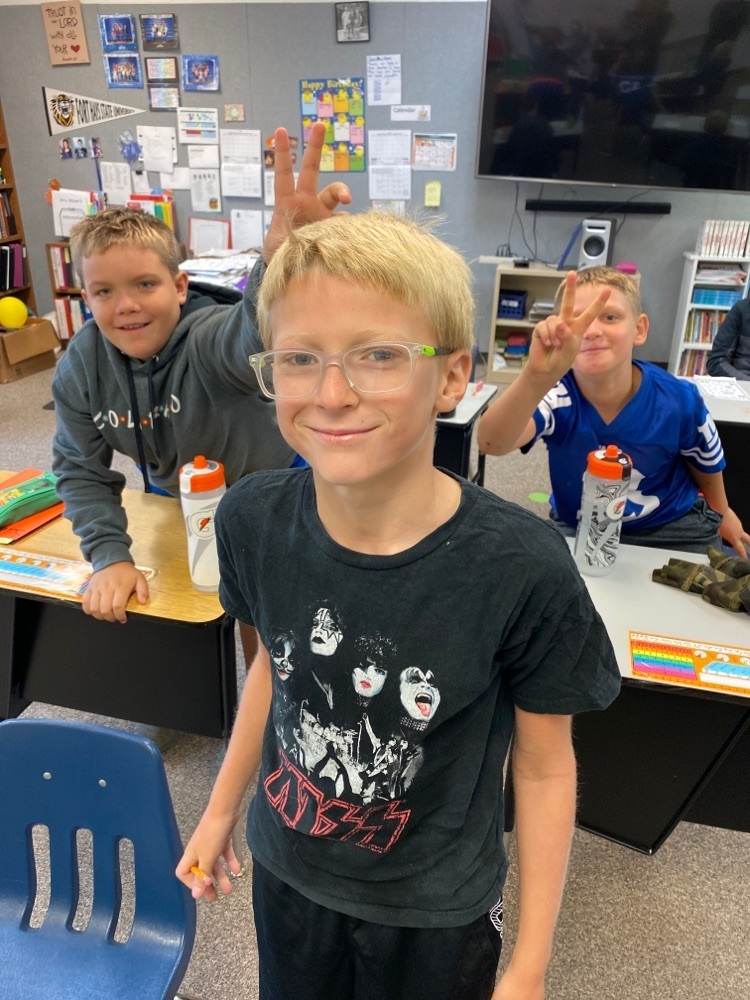 HSCC: @ SG Saturday 9/10/22. The meet will start at 10:00am, We will combine the boys and girls JV races. We may also combine the boys and girls JH Races to keep ahead of the rain. We haven't decided on that one as of now.

JHVB/FB: Thursday 9/15, Ingalls @ SGJH Order of games: 4:00 JV VB 5:00 Var VB 6:00 C-team Vb (Ingalls has enough) 6:30 Football (6-Man)
JHVB: Monday, Sept. 12, @ KC (Var Only) 5:00pm Depart: 3:00pm, Van/Suburban, Drivers: Coaches

HSVB: @ Spearville, Tues. 9/13/22 Depart: 2:15pm, Bus: #12, Driver: SK


Copeland K-1 students were given a tour of the school construction site as part of their community helpers unit. Alex and Bryce told them all about what it takes to be a construction worker as well as explaining the parts of the school building.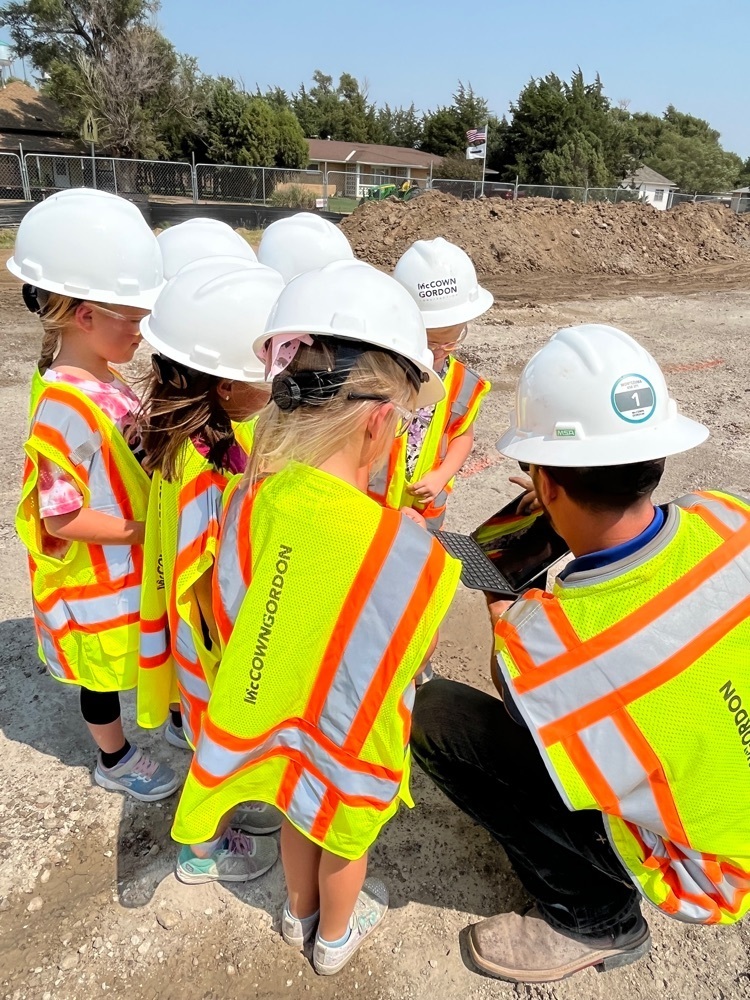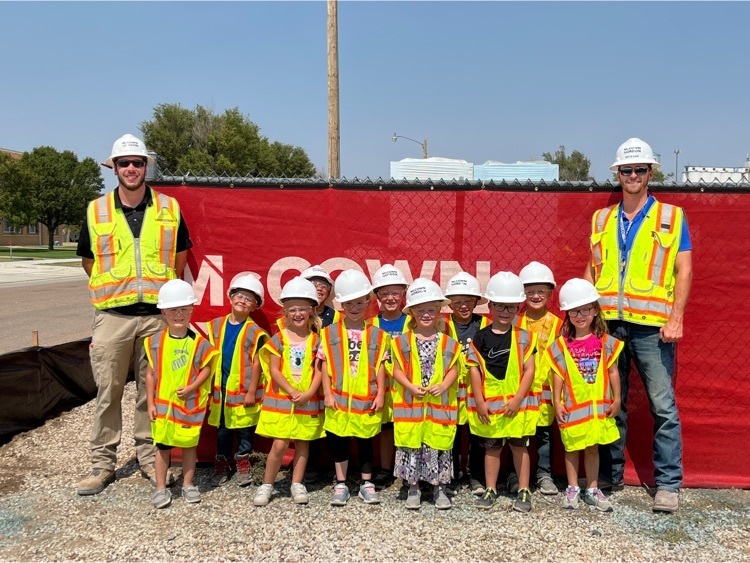 Spent my afternoon at the clc! We have kids taking classes here too. Some are in accounting, vet tech, entrepreneurship, and yoga to name a few! 🧘 When I approached Mrs. Holderness a few years ago to possibly teach yoga to students who really did not want to take weights, but needed a PE credit, she was on board immediately. These students are so grateful and continue to enroll in yoga every year! Lifetime fitness!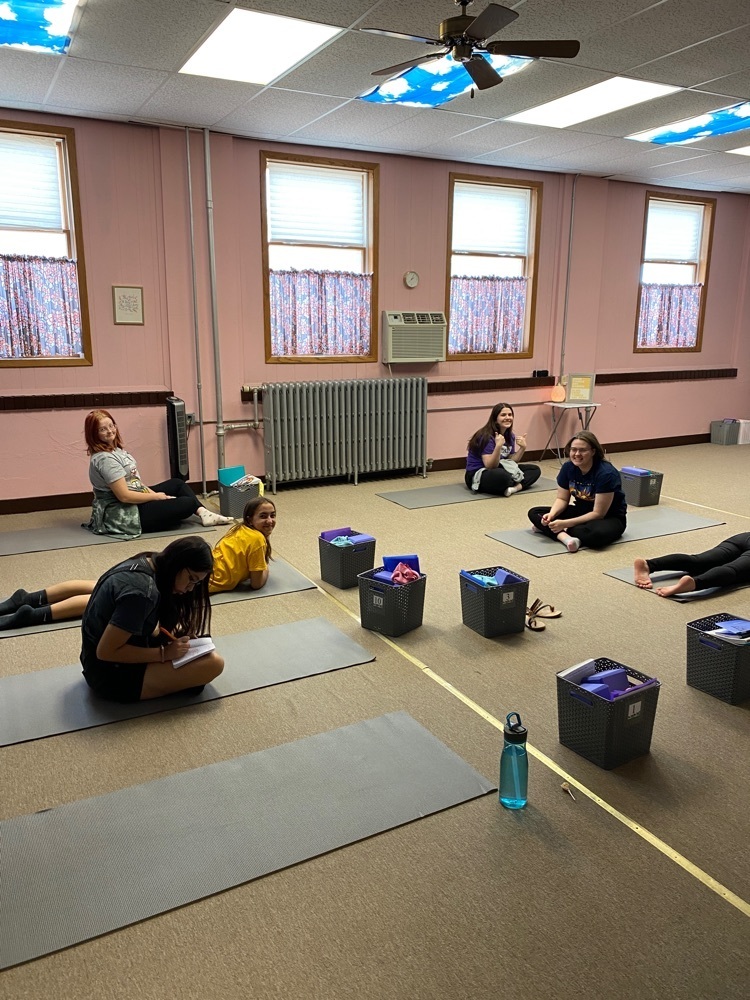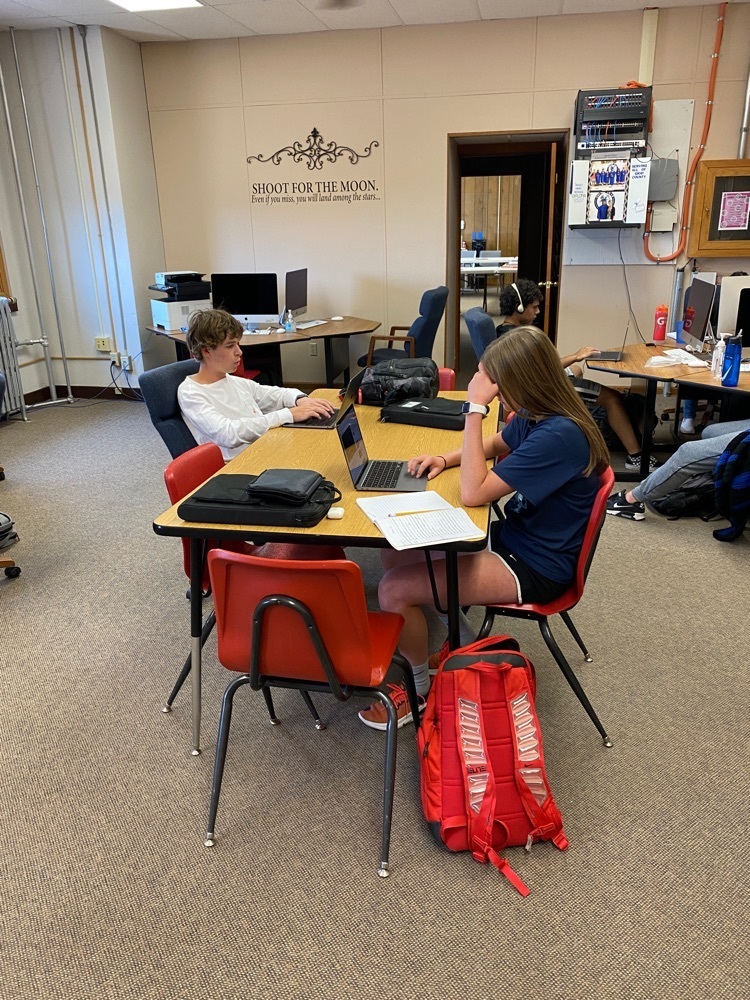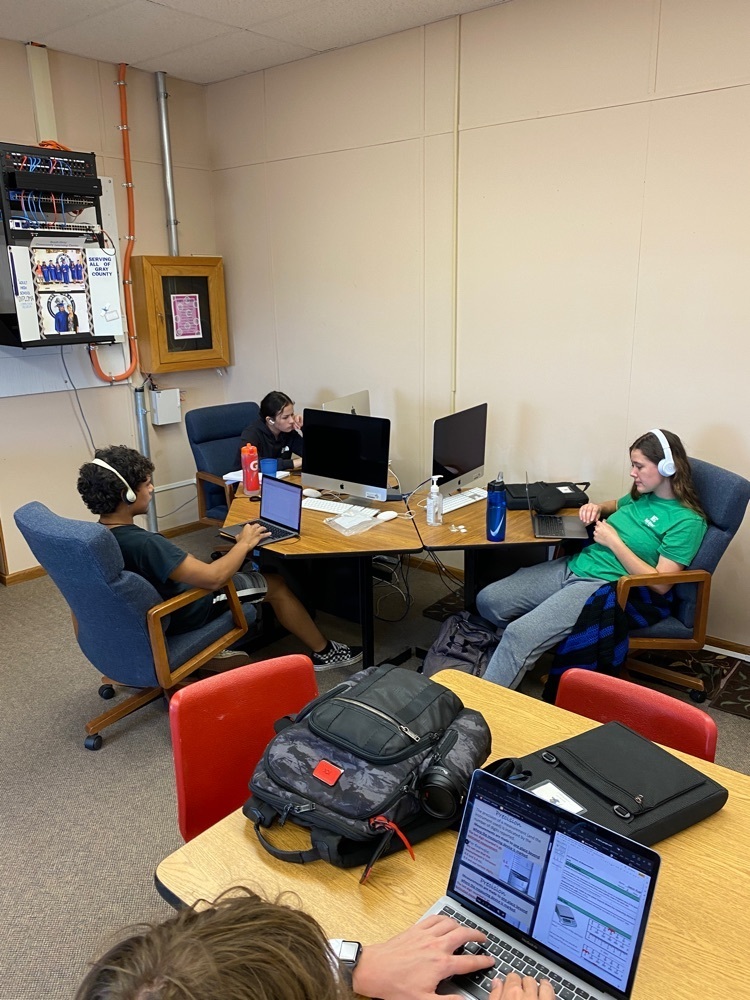 Student aide!!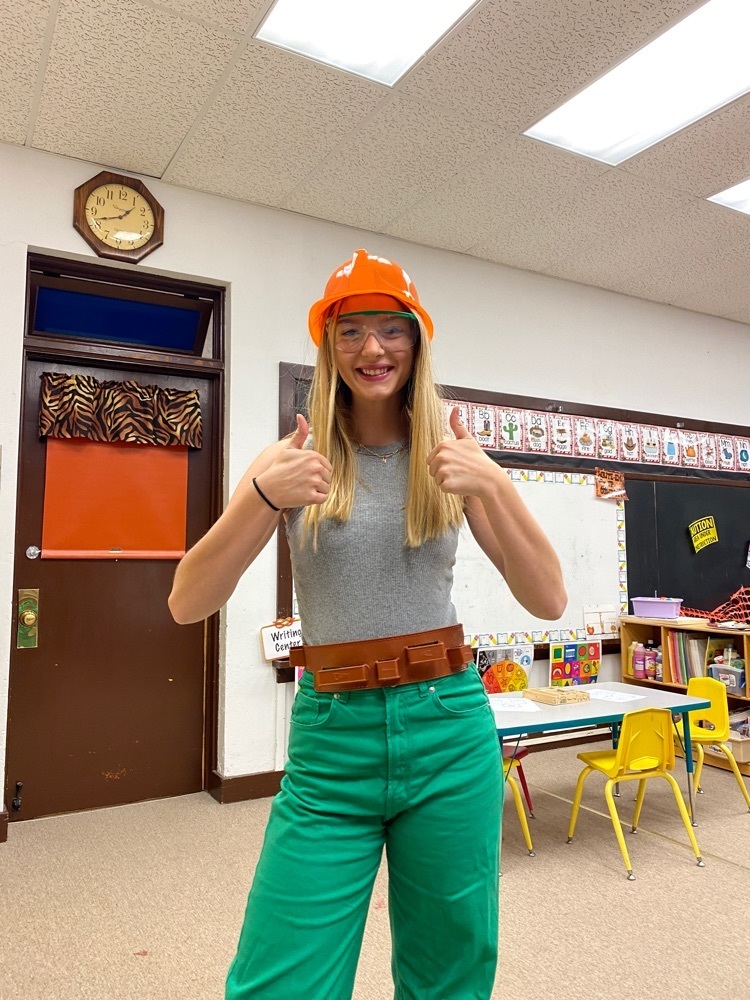 Visiting PreK! So excited for them to be over in the other building!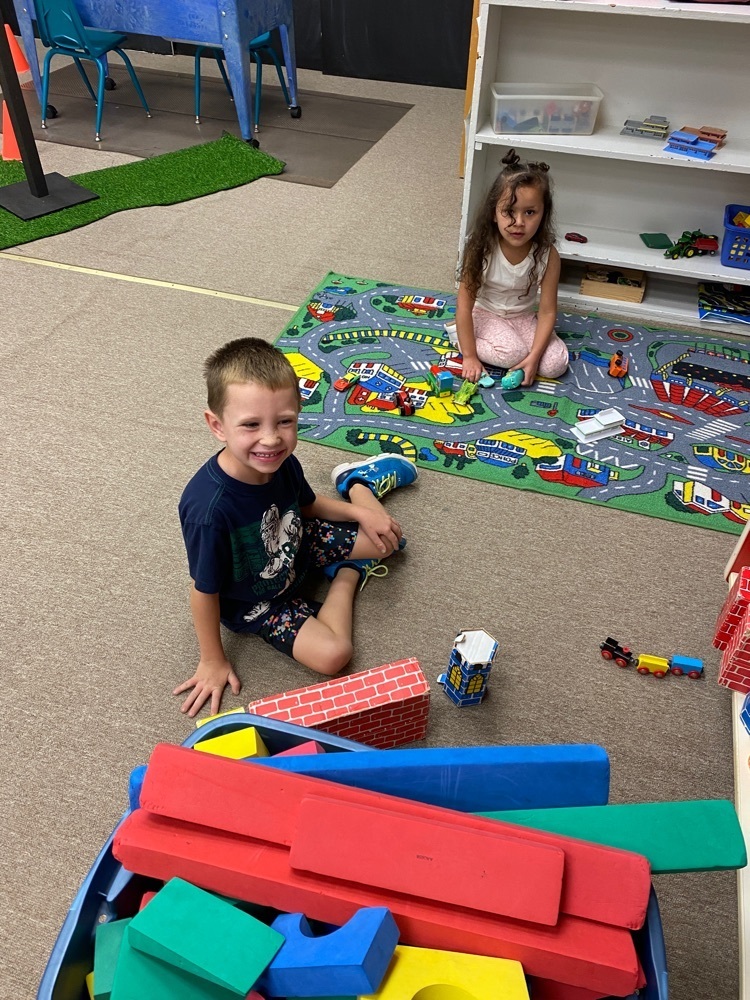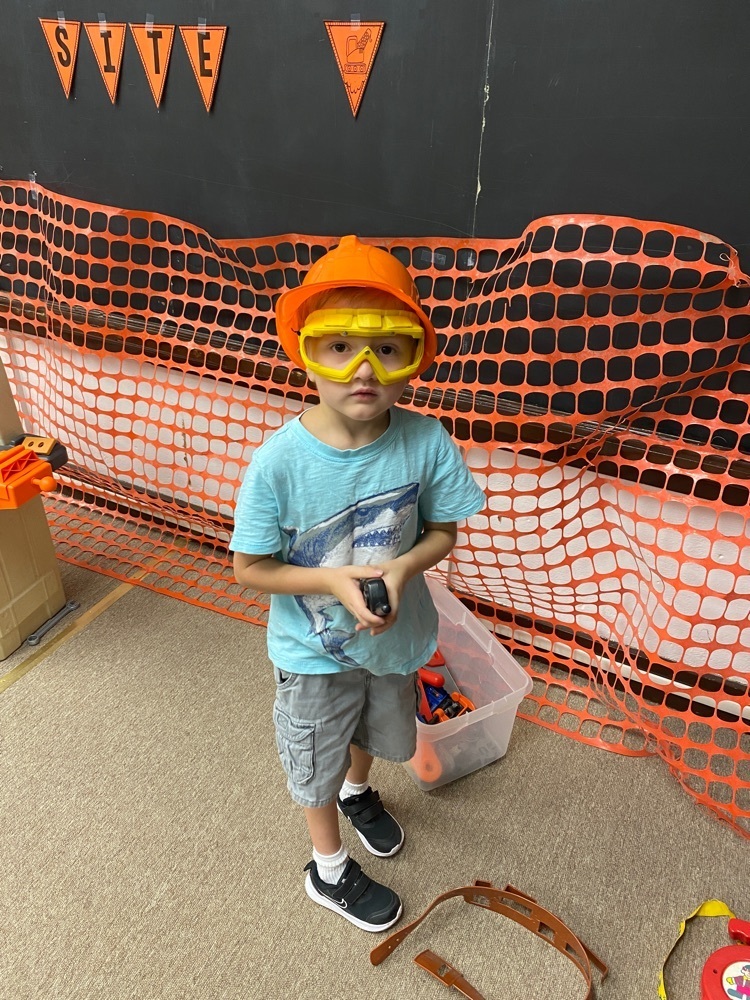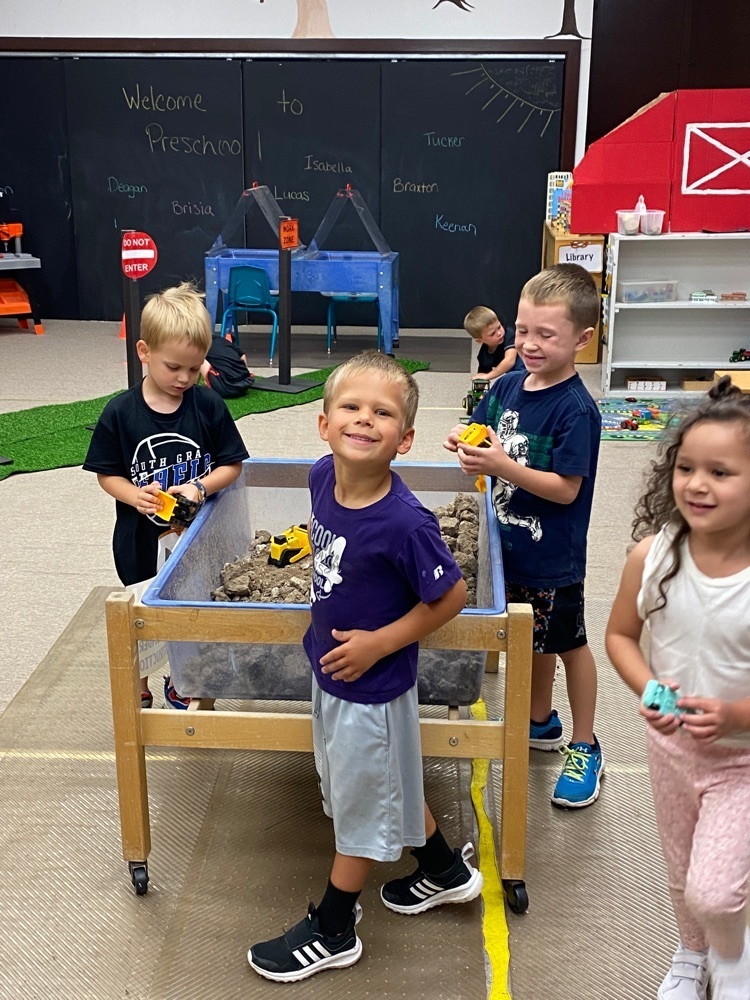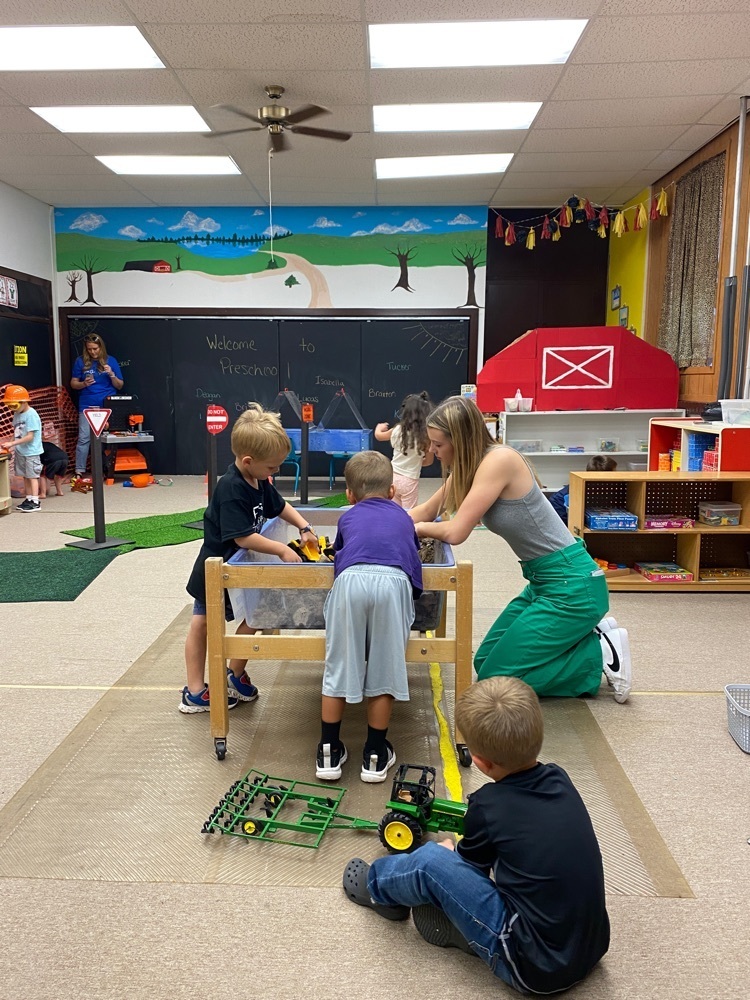 Homecoming is next week! Attached are the spirit days! 📣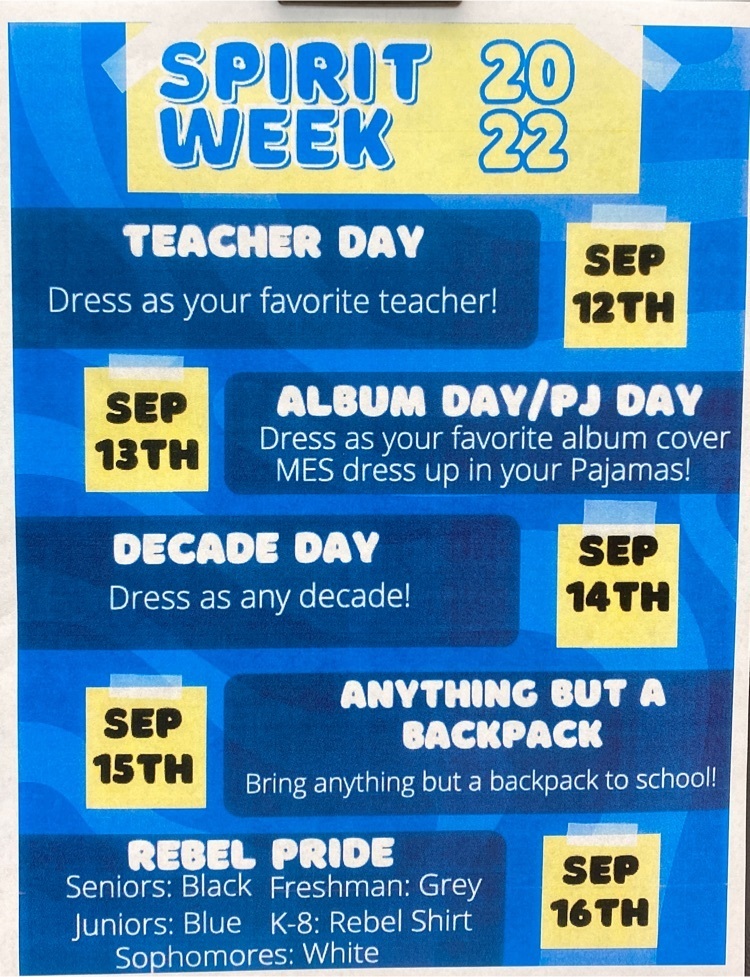 All South Gray HOME HS and JH games will be live-streamed FREE on Skordle this year. There is no need to purchase NFHS live-stream services until playoff time or unless our opponents use NFHS. The HS games will be on SGRebels.tv and the JH games on southgrayrebels.tv. We will live stream as many non athletic events as we can. There is a link to the Skordle sites on the school district web page under the live-stream tab.

The VB games today are live streamed as follows: Varsity court SGRebels.tv. The feed will be SG versus Satanta JV court and non SG varsity games will be on southgrayrebels.tv. The link is South GrayJH versus South Central. The live stream will not stop between games.
HSVB: Tuesday 9/6/22, @ SG. All games on net #1 will be streamed on southgrayrebels.tv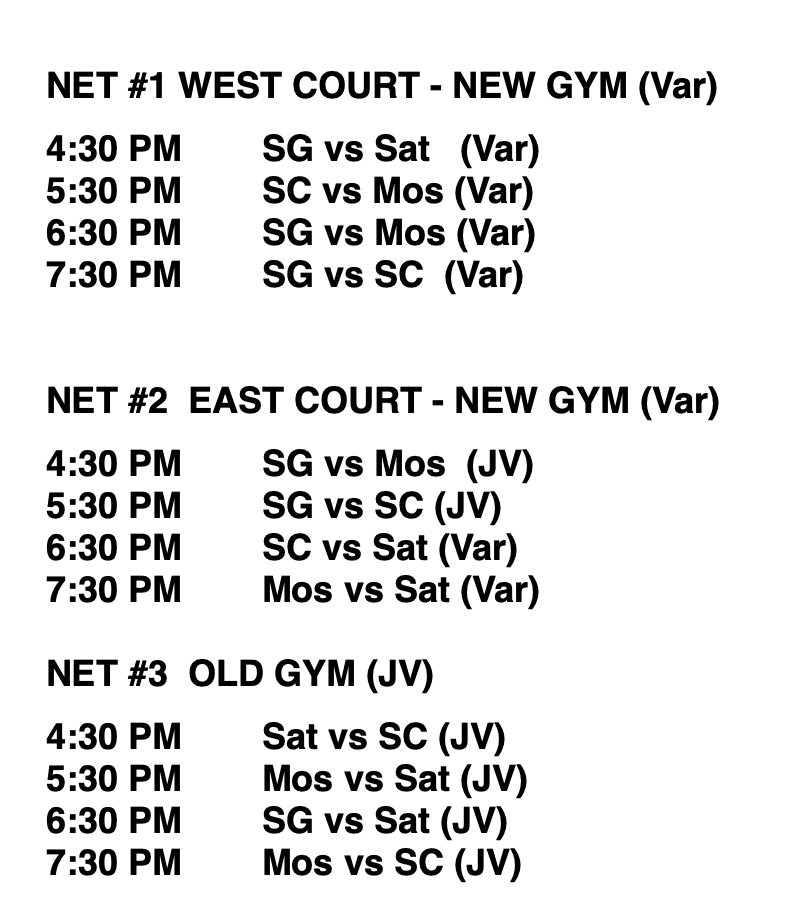 South Gray Rebels finished 4th out of 12 teams today in Pratt. Thanks to all the fans who came to cheer us on.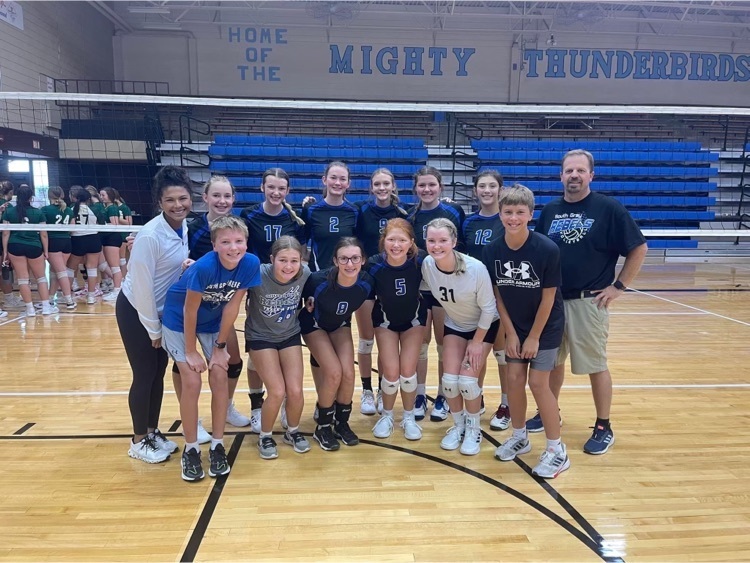 F/R Applications

STEER A YEAR We are in the process of getting a banner designed with all of our sponsors listed. Would you like your name or business listed? There is still time to donate. Call Becky for more information. We are truly grateful for your support.