📕MES students: Look what came in the mail today - an autographed book signed by Ann Martin!! ✏️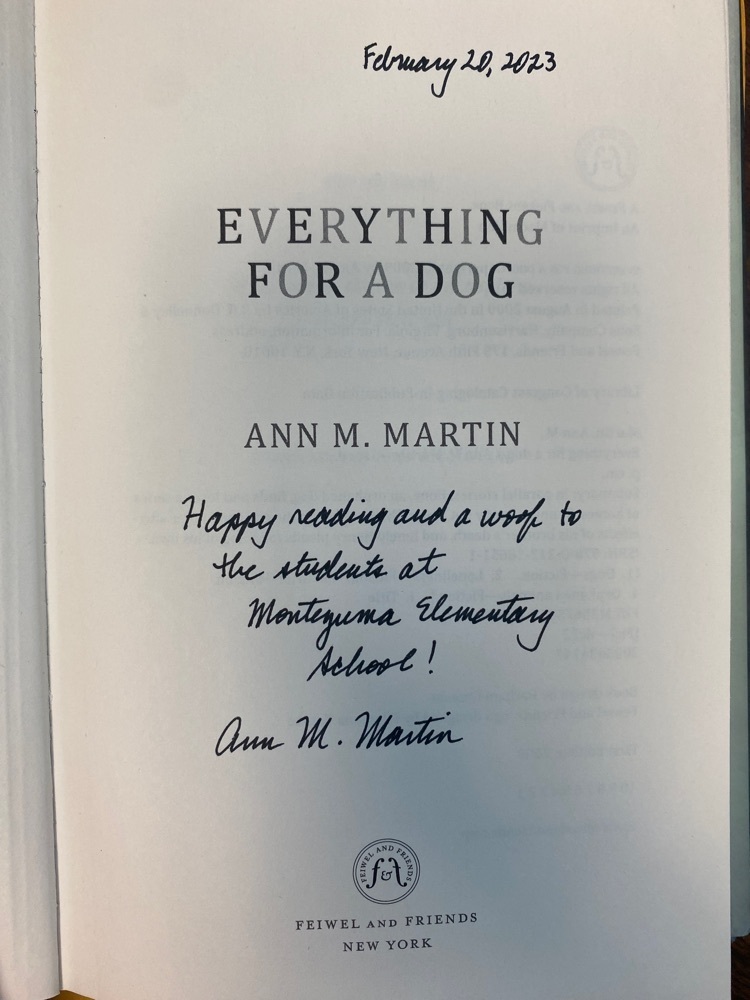 Parents & Students: Junior high and high school track will start Monday, Feb. 27th. We will have practice Monday, Tuesday, and Wednesday (2/27 - 3/1). We will not practice on Thursday, March 2nd or Friday, March 3rd due to basketball. Copeland junior high students will be dropped off for practice and will be returned to Copeland between 5:45 and 6:00 p.m. each day. The weather is looking pretty good for SW Kansas: Monday 2/27 - 60 degrees & windy Tuesday 2/28- 67 degrees Wednesday 3/1- 63 degrees Please have students bring running shoes. Spikes are not required. We have a large box of donated spikes if your child needs a pair. Also, please have students bring sweats and sweatshirts to practice each day because Kansas weather is often unpredictable. All students must have a physical on file with the junior high or high school office before they can participate. Thanks! Coach Deges

How can DCF help you? They can assist with child care and child support, employment education and training, food and cash assistance, etc. If interested in learning more, the flyer is attached in both English and Spanish versions.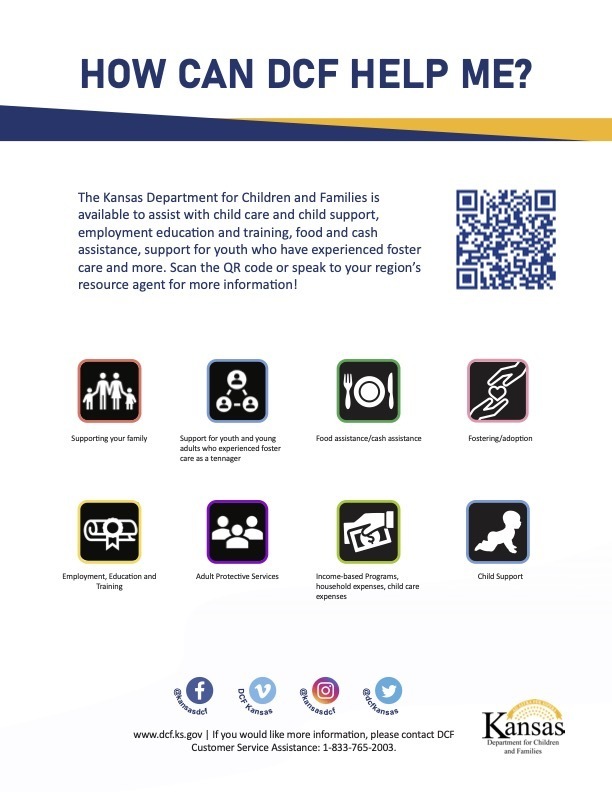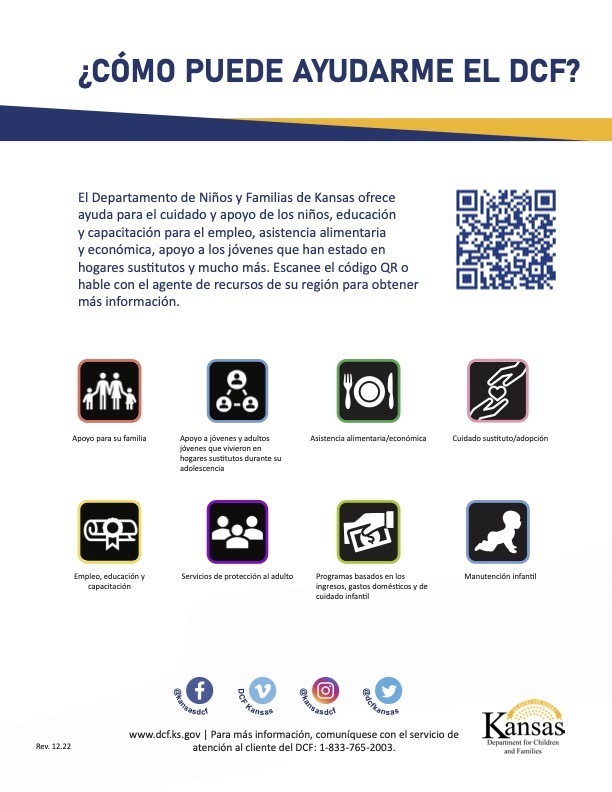 4th grade is in need of some shoe boxes…. If you have any laying around your house, please send them to school. We'll get what we need for a book report and then what we don't use, we will add to the box city activity coming up next week. Thank you in advance!
HSBB: Girls sub-state game. This is a KSHSAA contest, Admission will be Adults $8.00, Students will be $6.00. Your name will have to be on the pass gate to get in free.
HSBB: Thur. 2/23 SG vs Satanta @ SG, Girls Sub-State


🎺 Congratulations to the SGHS band! They received straight 1s today at festival!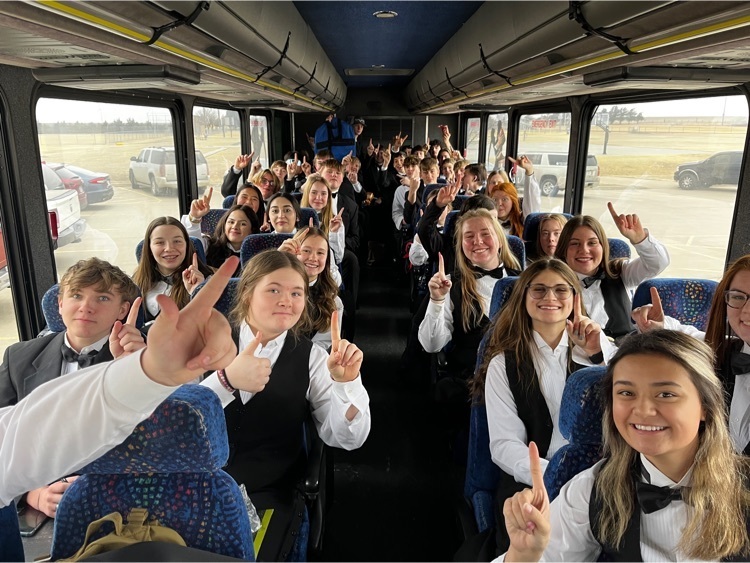 NHS members and SGHS students will be giving back to the South Gray communities during our Rebels Repay Day on April 12th! If you have a project you would like us to help with, contact the school. See the attached flyer for more information.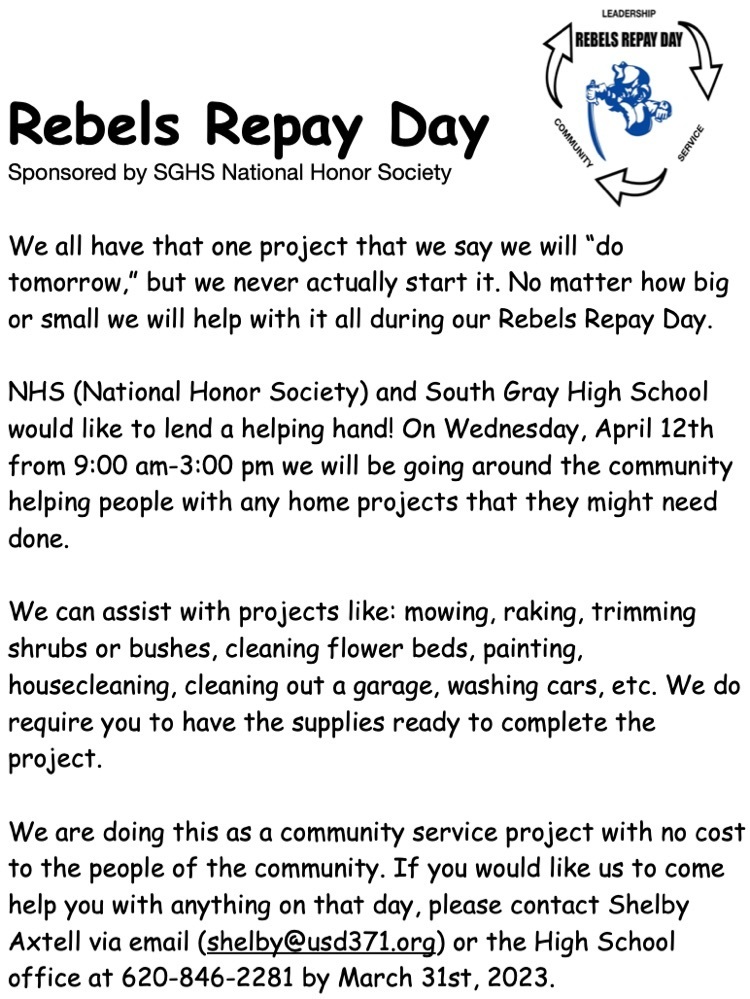 HS: 2/21/23 Spearville @ SG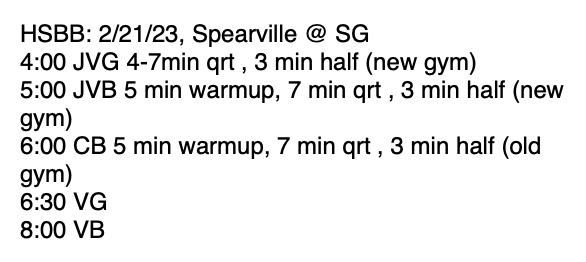 🏀 Sub-state brackets attached! Our girls play Thursday at 7:00 @ SGHS!! Please come out and support your Rebels! The boys have a bye first round!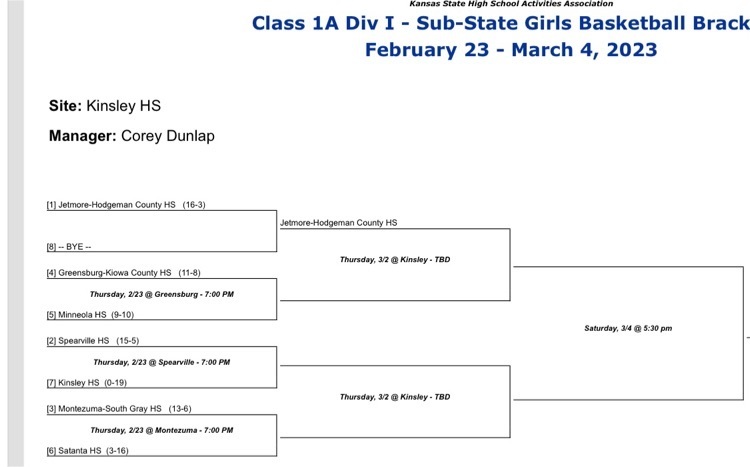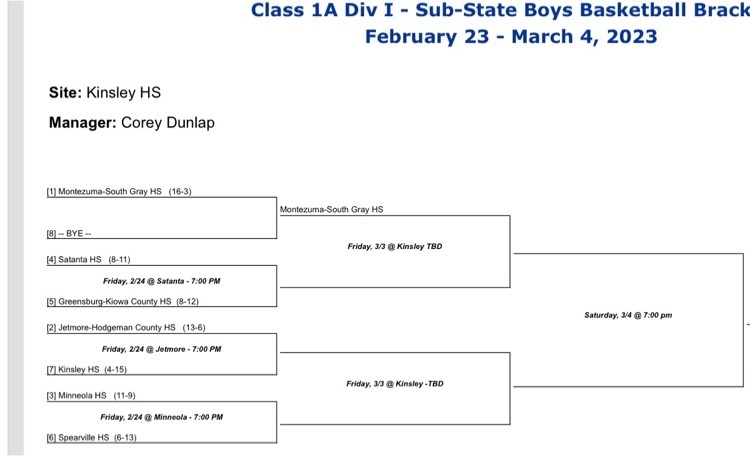 HSBB; 2/17/23, KC @ SG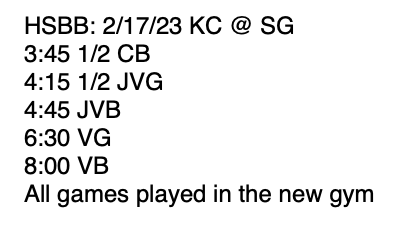 The South Gray Junior High Scholars Bowl Meet scheduled for today has been postponed to a date to be determined.

School will be in session beginning at 10:02. The N/S roads (Hwy 23, Ingalls Blacktop, Pierceville Road, Plains Blacktop) will be slow going. Hwy 56 is good once you get outside of Montezuma and Copeland. KDOT rolled thru Copeland at 4:15 this morning so it has been treated again. For those Copeland students that ride Janet Unruh's bus, she is sick today so I will be driving for her. If you are not riding please text my phone and let me know. Staff....jeans and warm attire would be appropriate for today!! Mr. Zehr

Well the inclement weather was obviously a little late arriving! Now it is a wait and see how much snow falls and if our roads are slick. As for tomorrow, USD 371 & USD 476 will have a two hour delay. I will drive the roads around 4:30 a.m. and if a school closure is warranted I will send an alert around 6:00 a.m.

Montezuma PTO info below!!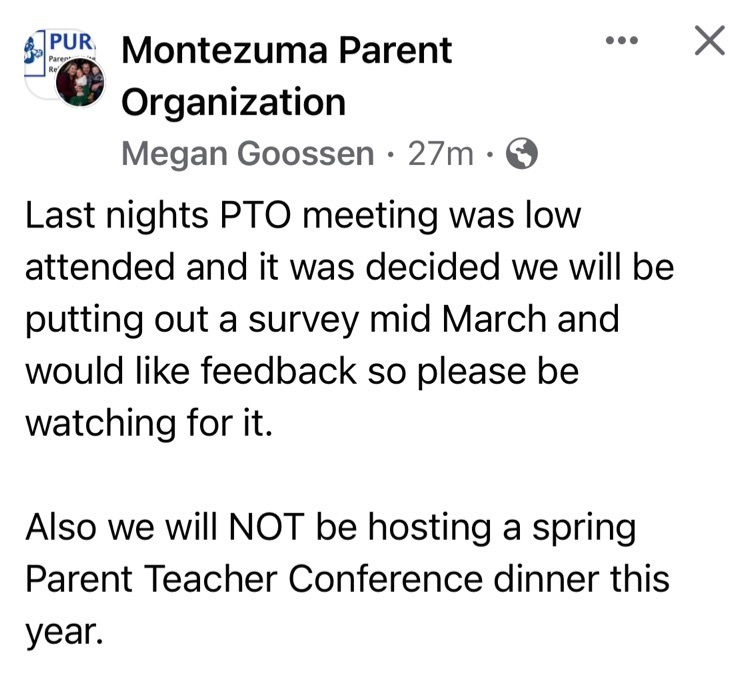 No vocal contest tomorrow for our students!

I have been monitoring the weather forecast which included a Zoom meeting discussion with area Superintendents today. Although it is uncommon for me to cancel school on a forecast (4"+ snow & wind gusts 40+), I feel the current information warrants the cancellation of school for USD 371 and USD 476 on Wednesday, February 15th. The snow is expected to begin after the school day starts. Rather than an early release, which can be more hectic for parents, I would rather error on the side of safety and cancel the entire day. Thank you for understanding.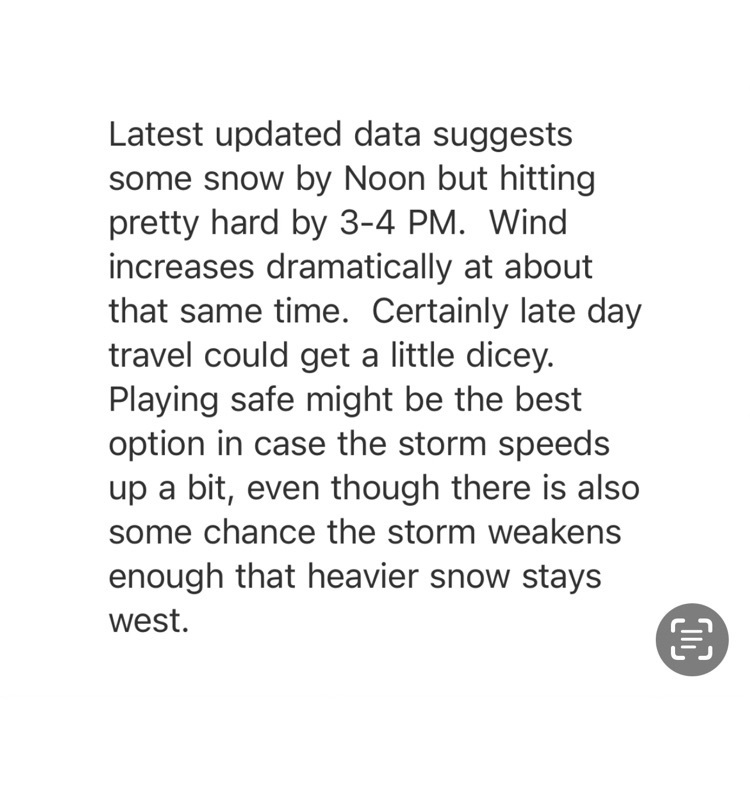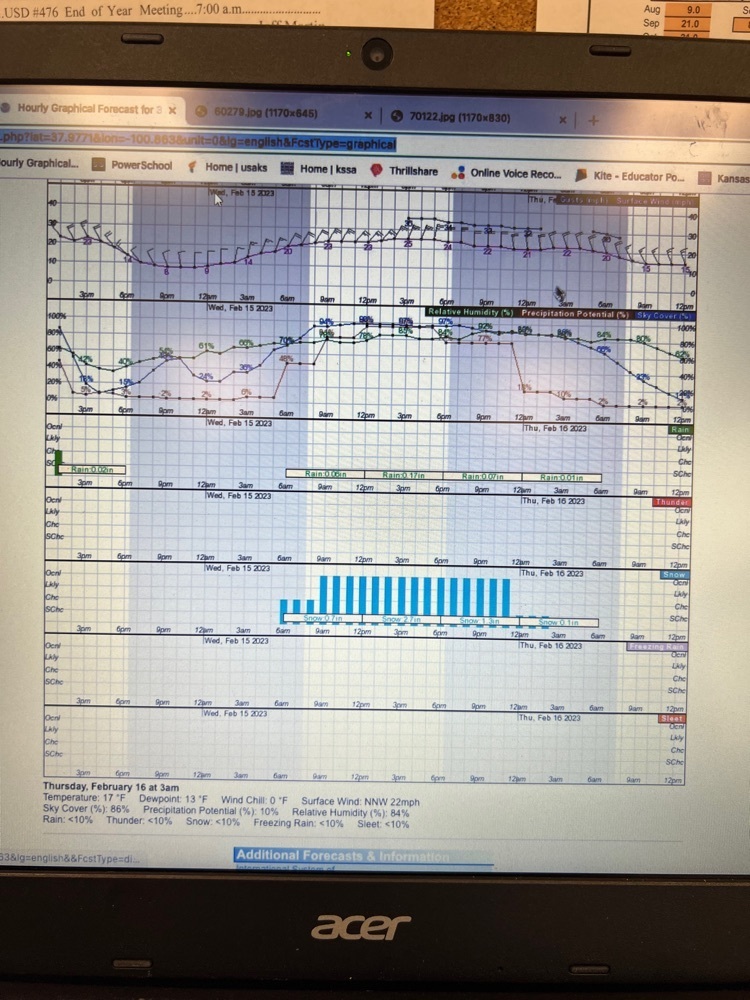 More MJE field trip pictures.