🏋️‍♀️ attention: summer weights will be closed July 4th-10th due to summer buffer week. The last week for summer weights will be July 11th through July 14th.

❤️We have a staff member who volunteers for the following organization. If you or someone you know is in need, let me know and I can get you info!
https://www.lasagnalove.org/

ATTENTION track athletes: There are several of you who still need to turn in track uniforms. Please bring them to the office anytime between 8:00 and noon.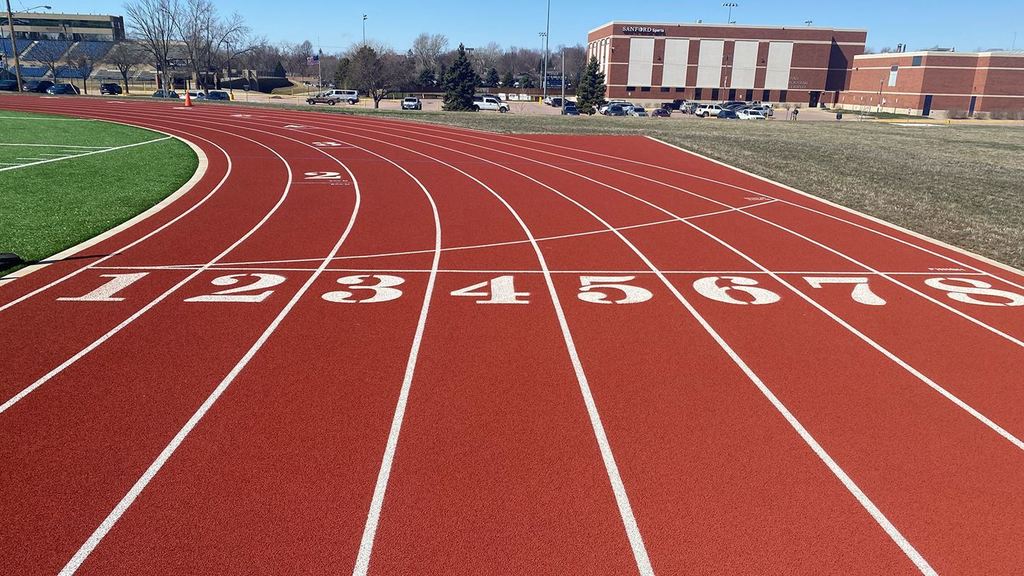 Our third grade students had pen pals this past year from Rochester, New York. Mrs. McFall just received this photo of a book they wrote and they dedicated it to her students! 📕❤️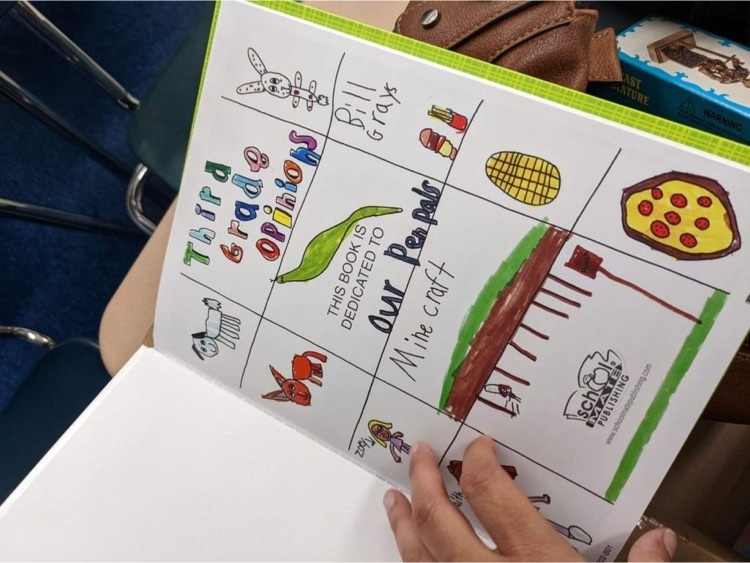 Here is the updated schedule for Sublette this week end. They had to make some changes.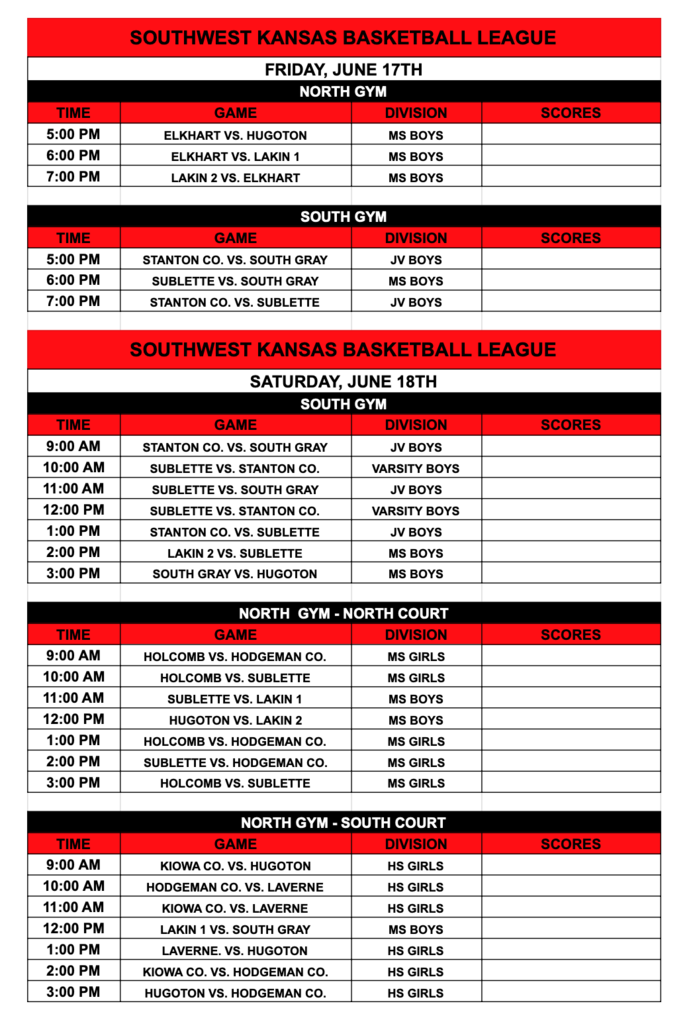 Here is the JH Boys and HSJV Boys Schedule for this week end at Sublette.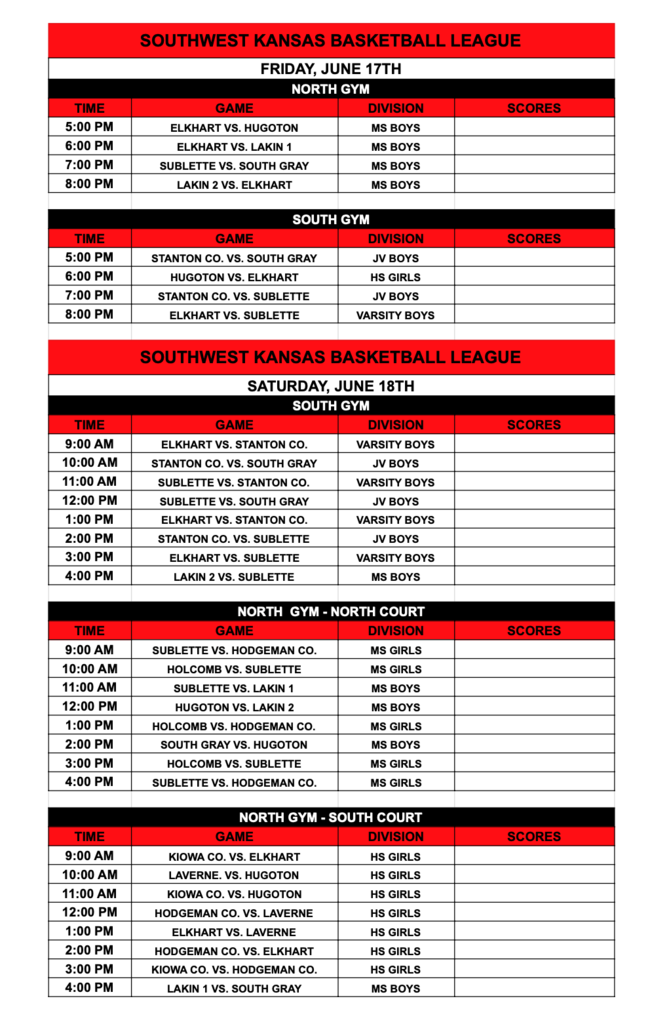 It is an exciting time at South Gray high school. They are starting to demo the parking lot on the North side of the Gym for the new high school. You will need to enter the school on the south side or the front of the high school for weights or practices. Thanks.

Congratulations to Kaylee! You continue to inspire us and make us proud!!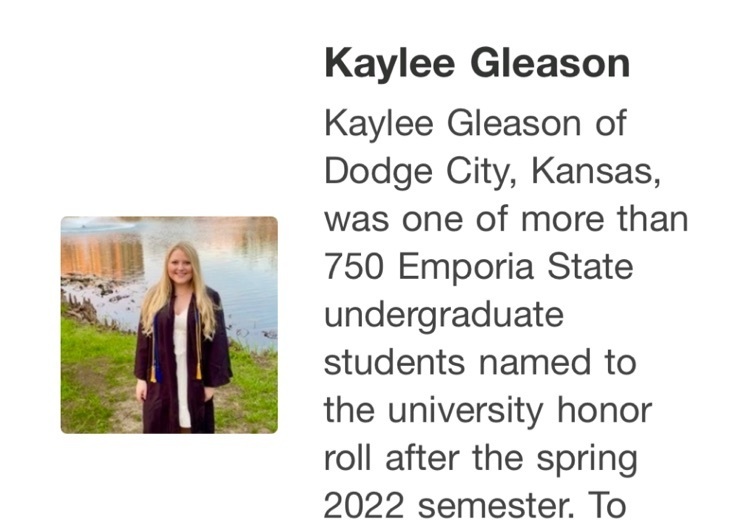 Here is the Basketball Schedule for the Sublette League this week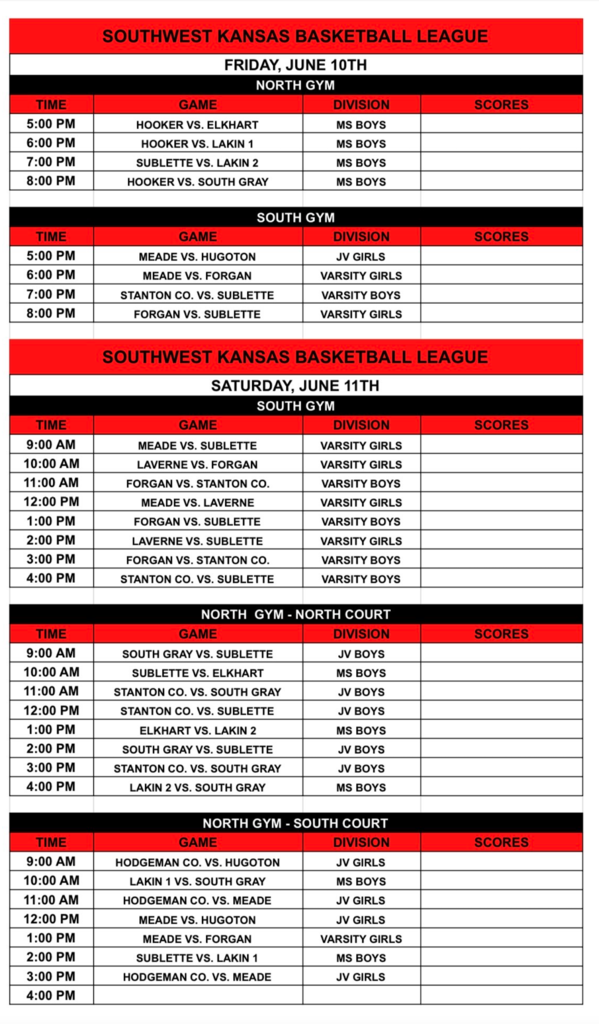 SGHS students!! Are you interested in drones? Check out this opportunity and let me know ASAP if you would like to attend! Scholarships to attend are a possibility!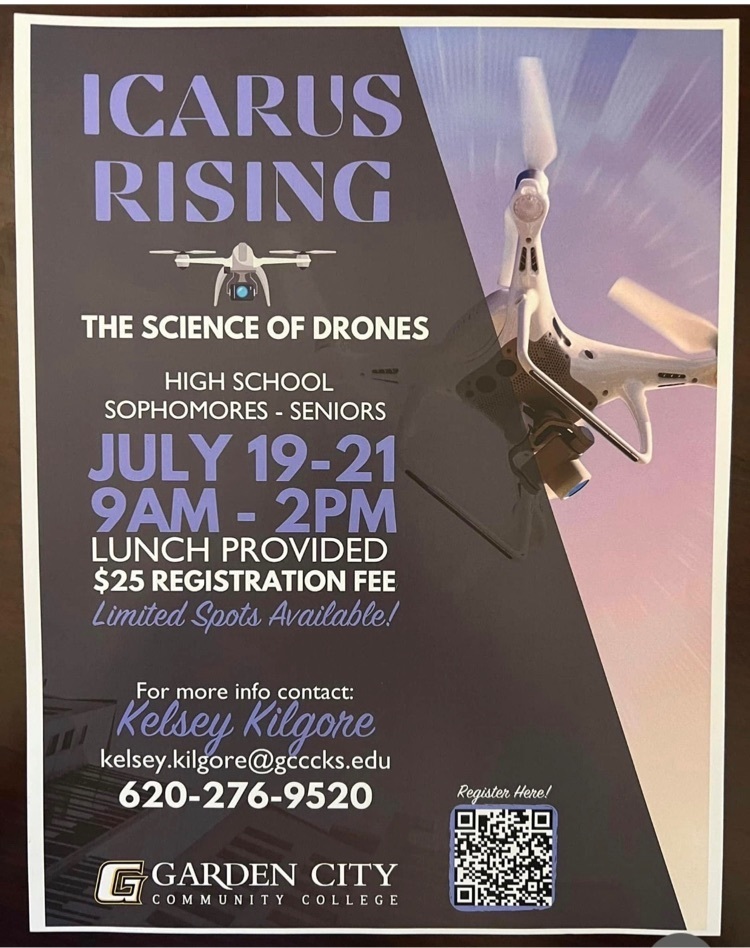 Going to be a great day! Thought I smelled burning when I got to school, but soon realized that it was the kids in the weight room. They were smoking hot! Honestly, kids and music are the best way to start the day. Have a great day everybody!
Just a reminder that volleyball camp starts tomorrow night at 6! Please plan to show up about 5 minutes early to take of registration. We can't wait to see you all there🏐
SUMMER WEIGHT SCHEDULE The summer weight program will begin Monday June 6. Session #1 6:00am - 7:30am Coach Clark Session #2 7:30am - 9:00am Coach Blattner
Come out Saturday and get your car looking spotless!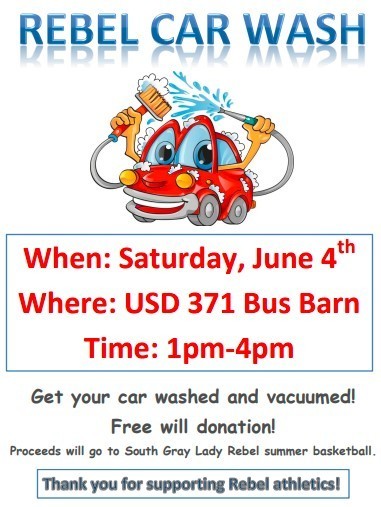 2022 State T&F Results Pole Vault: Brady Deges- 4th, Carly Croft- 3rd Triple Jump: Vi Helm- 9th Long Jump: Kylie Stapleton- 2nd High Jump: Vi Helm- 8th Boys 4x800 Relay: Deges, Moore, Martin, Racy (Alt: Salmans, Dyck)- 7th 100 M Hurdles: Kylie Stapleton- 9th (preliminaries) 300 M Hurdles: Jacelyn Huelskamp- 11th (preliminaries) 800 M: Kylie Stapleton- 2nd Girls 4x400 Relay: Huelskamp, Meairs, Jantz, Stapleton (Alt: Helm, Croft)- 7th These kids did an amazing job! They have so much to be proud of. I know some were disappointed that they didn't perform up to where they wanted and that's understandable, but it's STATE and they performed well enough to make it. Not every athlete gets to experience what these kids got to experience this weekend. In the whole scheme of things, everyone made the podium! We have the best, most encouraging alternates to our relays who were always ready, and managers who were our biggest fans! Hold your head high Rebels. You make us proud!!! 💙🖤🤍

Good luck to the coaches and athletes competing today and tomorrow in state track! If you are unable to attend the meet, it is being televised on smoky hills tv! Tune in! 💙

USD 371 is calling a special board meeting on Wednesday, May 25th at 6:00 pm to review existing construction plans and address the budget concerns due to inflation.

Ok, let's try this again...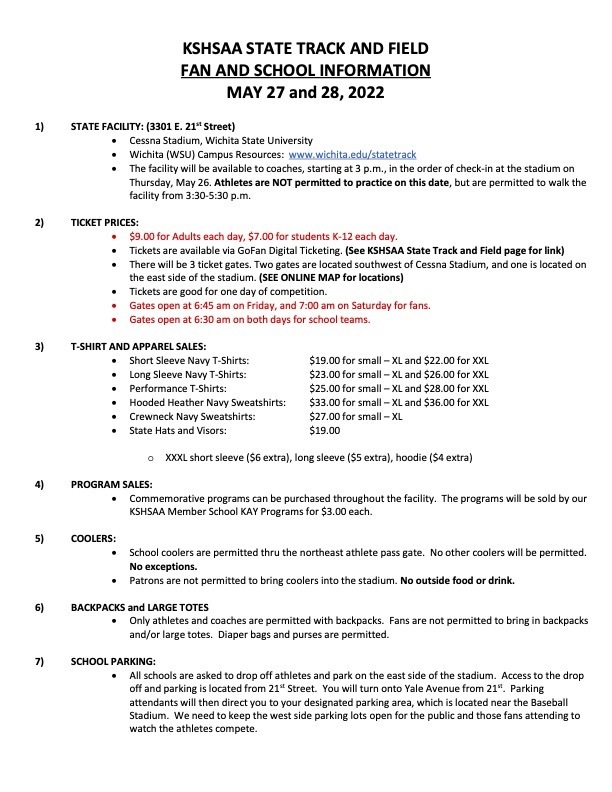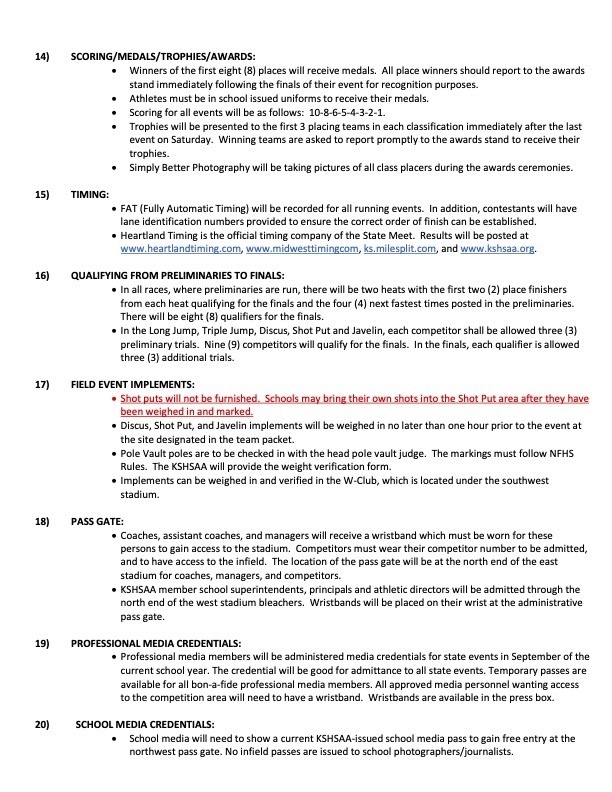 State Track Schedule/Info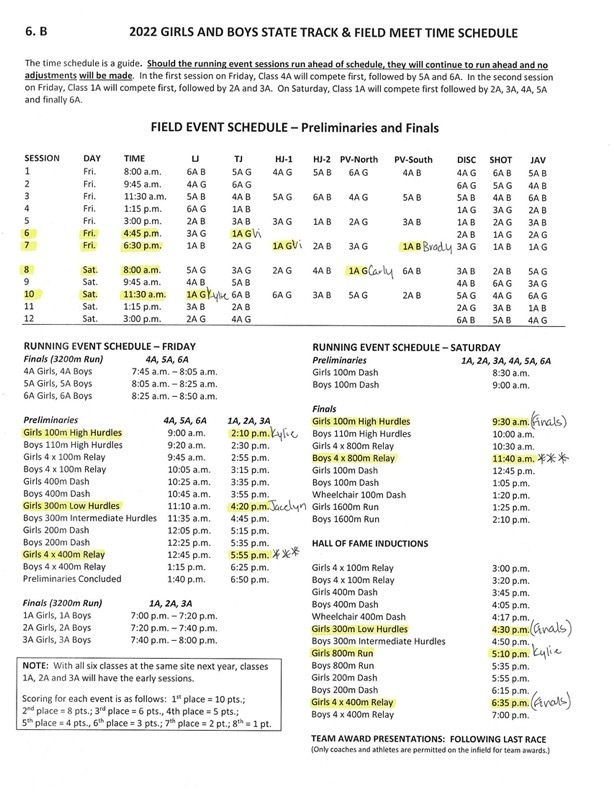 Track practice will be at 10 am only this week. Get in touch with your coach if you are unable to attend. Please pass this along.