Please make note: The school calendar shows SGHS Track @ KCHS is on Thursday, April 28th. That is not correct. SGHS Track @ KCHS will be FRIDAY, APRIL 29th, 3:00 pm.

SGHS parents: Post is from a concerned SPIAA parent! Spiaa League people, this one is for you. There are a plethora of Instagram accounts being made throughout the league. Some are harmless, while some have some pretty nasty names and posts. Many of them are public accounts, which means anyone can view them. My point in sharing this information is to beg that you pay attention to what your kids are doing online. A lot of the things posted in these accounts are done in a joking way, but the language and intent behind a lot of these are detrimental to the inclusive, non bullying environment we are trying so hard to create in schools. Some of these posts are considered a form of cyber bullying. While your child may not be behind the accounts, many are following them and supporting them. I blacked out the names following these accounts. This is not funny, this is not cool, this is not something I want my students to be part of. If you are on Instagram, please consider reporting these accounts. If your child is on social media, please talk to them about online safety. As someone who was in their shoes not too long ago, it is a very important conversation to have.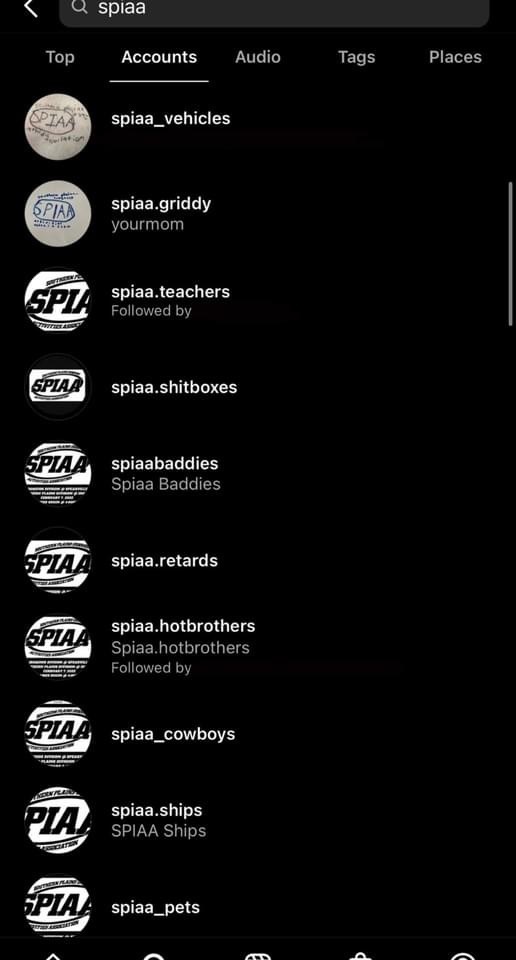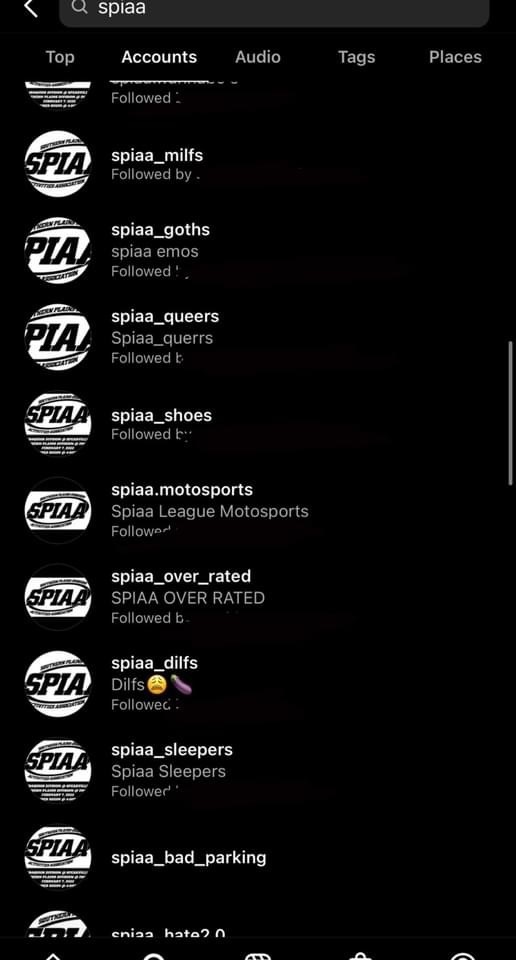 Once again the South Gray choir students received all ones at contest. This time at regionals at Garden City Community College. They all now qualify for state contest at Hesston College on April 30th. Congratulations to all singers! Vocal soloists: Alexa Seib I Nellie Goertzen I Keegan Loewen I Mixed Ensemble I Erica Banman, K'Lynn Ellis, Nellie Goertzen, Nita Giesbrecht, Corrin Helm, Alexa Seib, Brent Penner, Keegan Loewen, Justin Fehr, Ryan Friesen. Men's Quartet I Brent Penner, Keegan Loewen, Justin Fehr, Ryan Friesen. Women's Ensemble I Erica Banman, K'Lynn Ellis, Nellie Goertzen, Nita Giesbrecht, Corrin Helm, Alexa Seib.

Hodgeman County JH Meet - Tuesday, April 5th - 10:00 am. 6th graders are entered in the 7th grade division as Hodgeman County does not allow 6th graders to compete.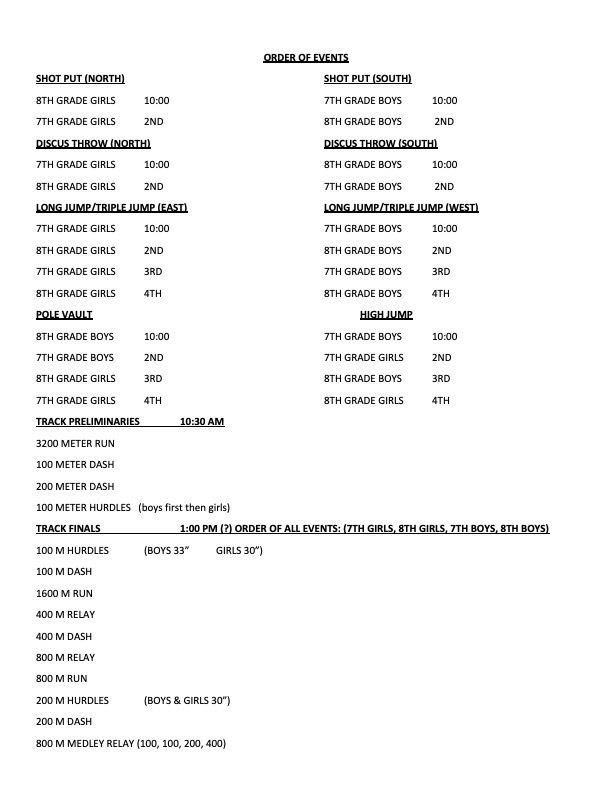 Stanton County High School Invitational schedule for Tuesday, April 5th! Field Events begin at 3:00 pm, Running Events at 4:30 pm.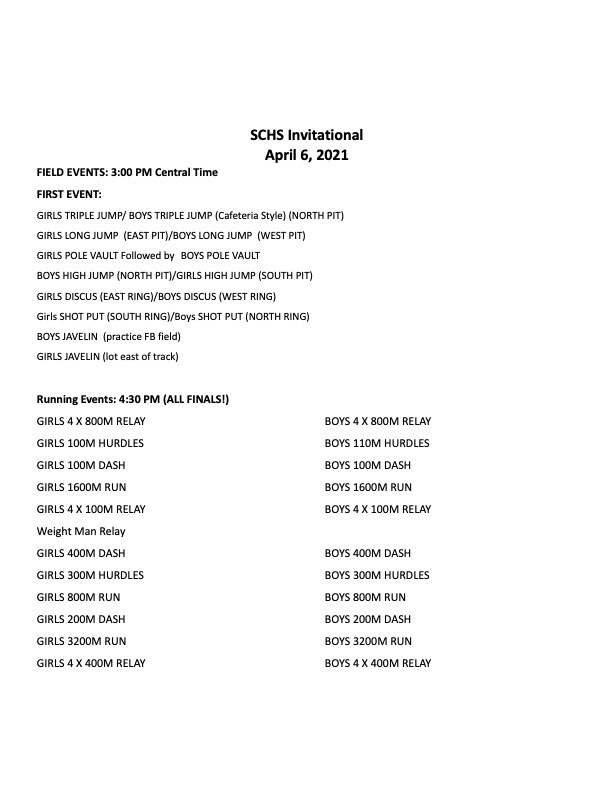 The kids have left the building! Thanks to the junior class and Grant and Cassandra for a great night! Putting on a prom is a lot of work and they pull it off year after year! Thanks also to the booster club for putting on the after prom for the kids and giving them a safe place to go! 💙 Finally, thanks to Ms. Axtell and Manuel for helping supervise the dance! With seven of us chaperoning, we had the dance covered!


Here is the order form for all other SG Track & Field apparel. Orders due NO LATER than Wednesday, April 6th - 12:00 pm.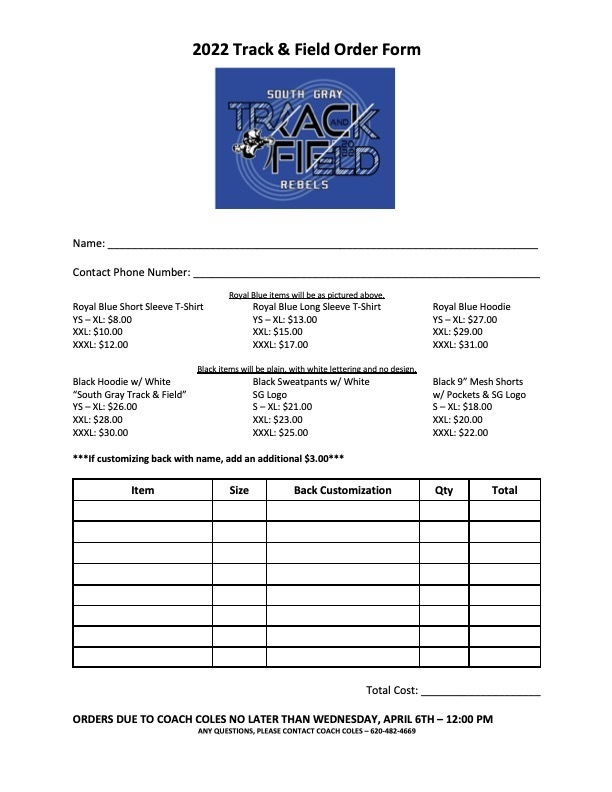 We are needing TI-83 or TI-84 graphing calculators. If you have one sitting at home and it is not being used, we would gladly take it off your hands!!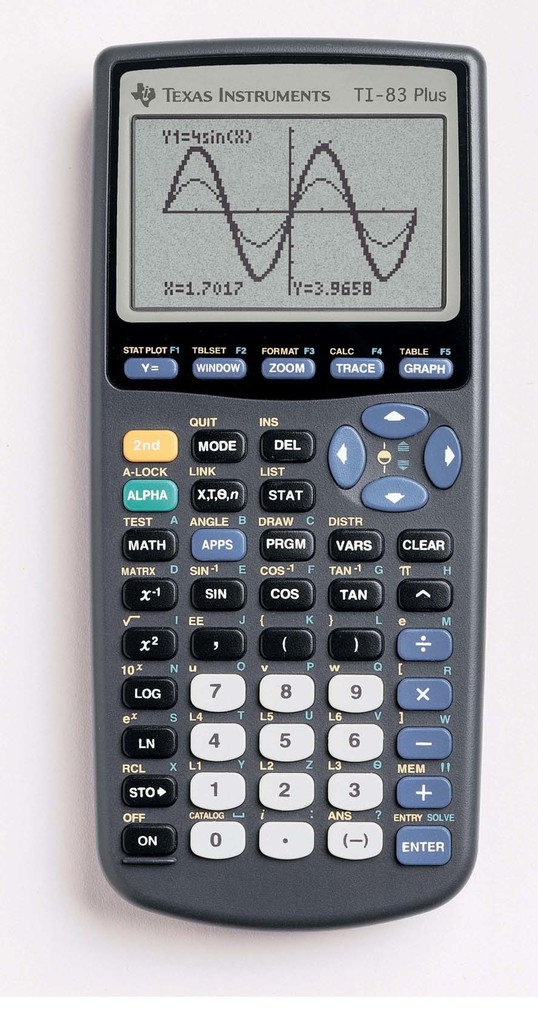 Junior High track practice will be dismissing at 5pm today. A shuttle will run as normal to Copeland.

Here is the schedule for the Cimarron Invitational on Tuesday, March 29th. Bus leaves at 1:30 pm. Meet starts at 3:00 pm.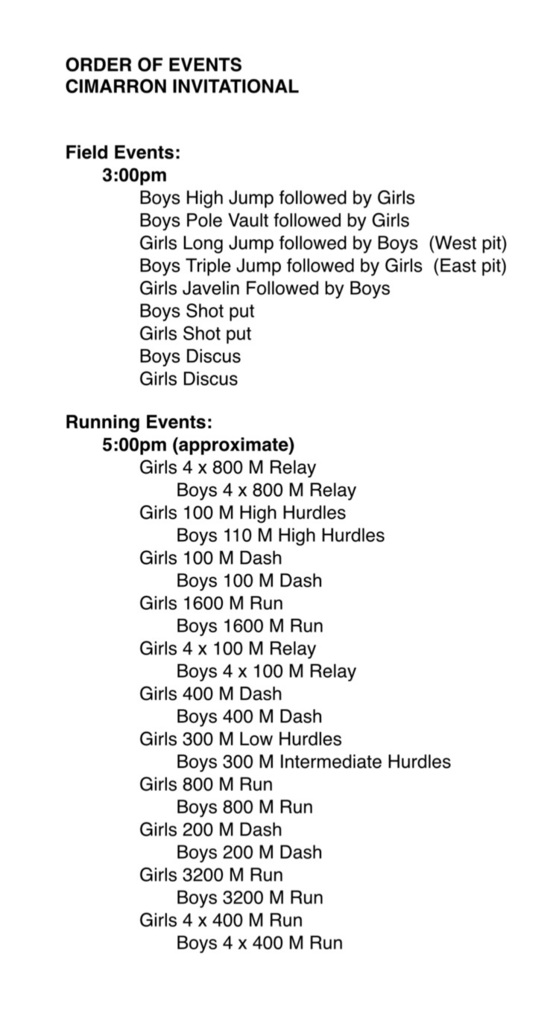 The 4th and 5th grades spent part of their afternoon at the track picking up trash, so it is ready to go for the JH meet on Monday! #ItsAGreatDayToBeARebel💙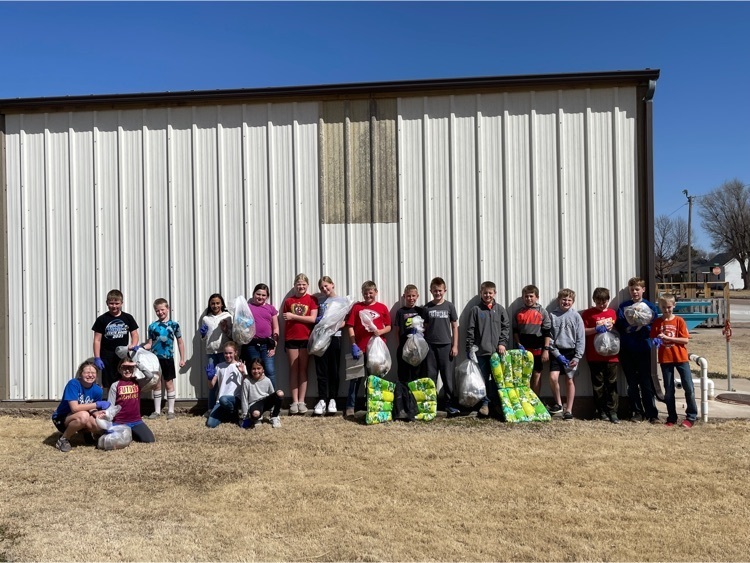 If you would like your name put on the back of your track t-shirt, it will be an extra $3.00. Just designate what size AND what name you would like on the back of the order form. For those that have already turned your orders in and would like to add your name, get in touch with me and I'll get it added. Thanks ~ Coach Coles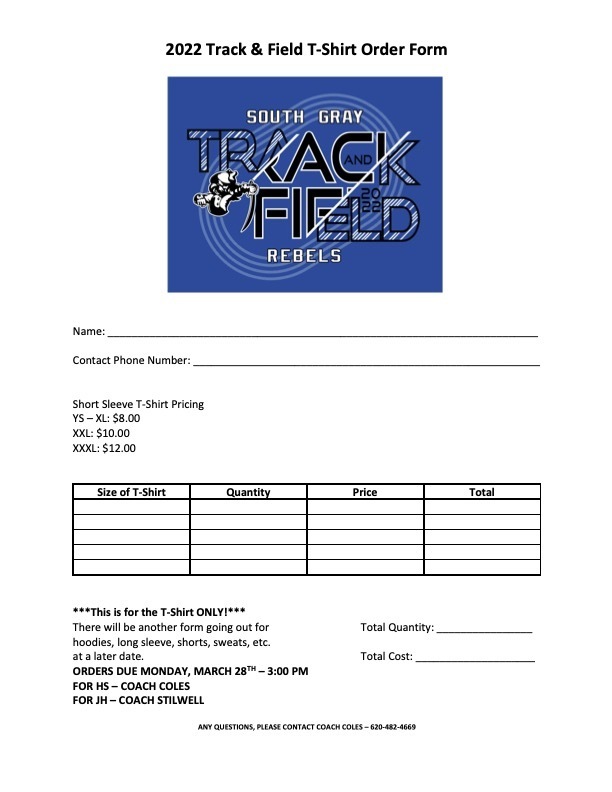 Track & Field T-Shirt Order form - this is for the SHORT SLEEVE T-SHIRT ONLY! There will be a separate order form going out asap for all extras: hoodies, long sleeves, shorts, sweats, etc.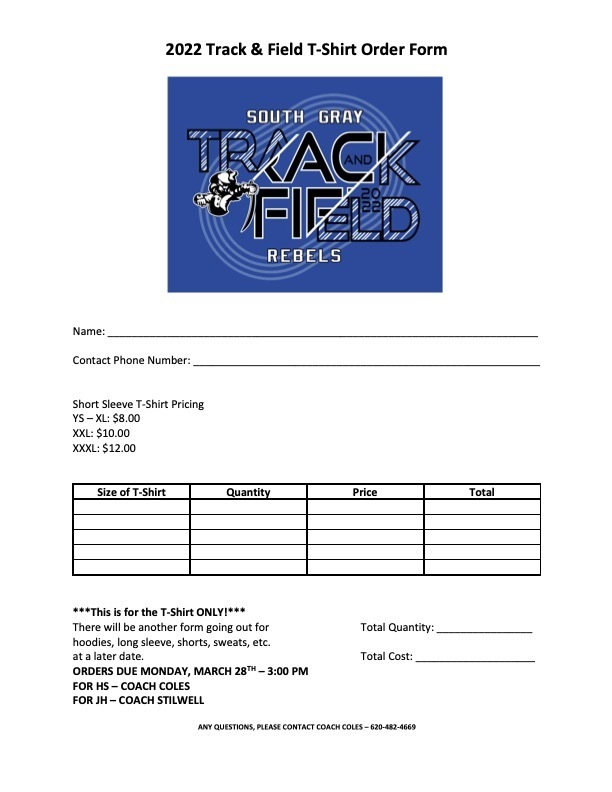 REMINDER -- Rebel Repay Day is April 6th Let us know if you have projects or yard cleanup you would like help with for FREE. Fill out this form
https://shorturl.at/BDOP8
or call the office 620-846-2281 Project deadline - March 29th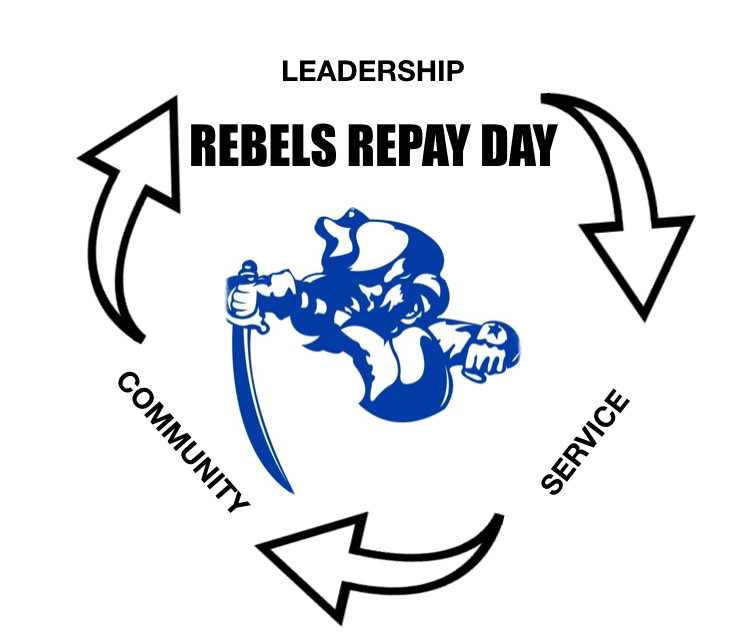 Reminder: Track pictures for both JH and HS will be tomorrow, Friday, March 25th. The packet states that pictures will be taken at 2:00 pm. That is NOT correct. Pictures for HS will be taken around 3:50 pm, and JH will be around 4:00 pm. Make sure your trackster wears his/her uniform for pictures. They will change into practice gear after pictures have been taken.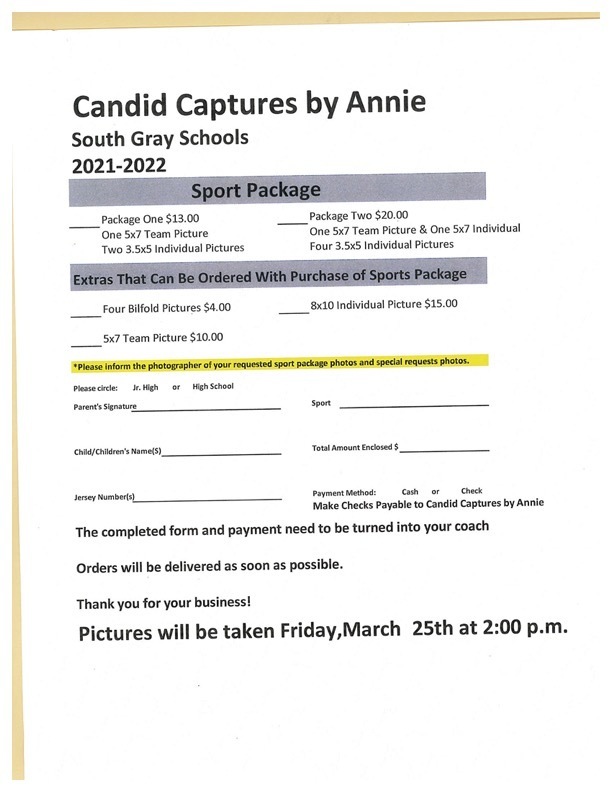 Reminder: Montezuma USD 371 will dismiss at 2:00pm TODAY for the SGHS Forensics Meet.
I meant to post this yesterday, but forgot. We loved listening to Damon…. He had a great message!

❤️ I want to thank those of you who took the time to hear Damon West speak tonight. I truly appreciate you venturing out in this weather. Also, if you happened to take a picture when he was speaking, please share with me to give to him! 📸