Happening in 30 minutes!! You don't need a nap…. 😜Come shoot some free throws! 🏀😁

Reminder to Parents & Guardians: In the event your child is absent from school and you would like to pick up their assignments, I ask that you call the respective school office and assignments will be made available for pickup at a designated time. Please do not unexpectedly show up and interrupt instruction time. Thank You for understanding! Mr. Zehr.


Gray County Spelling Bee Champion from South Gray JH James Froese! 3rd place from Copeland Elementary Finley Yost. Lawson Bryant from Copeland Elementary tied for 4th place. Grades 3-8 compete in the Gray Co. Bee. Very rare for elementary students to place! Great showing by all of our Copeland and Montezuma students!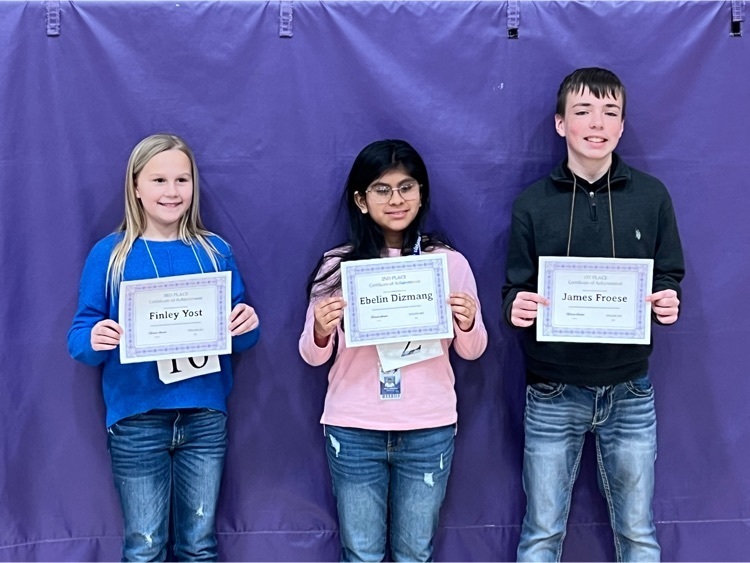 JHBB: League Tourney @ HC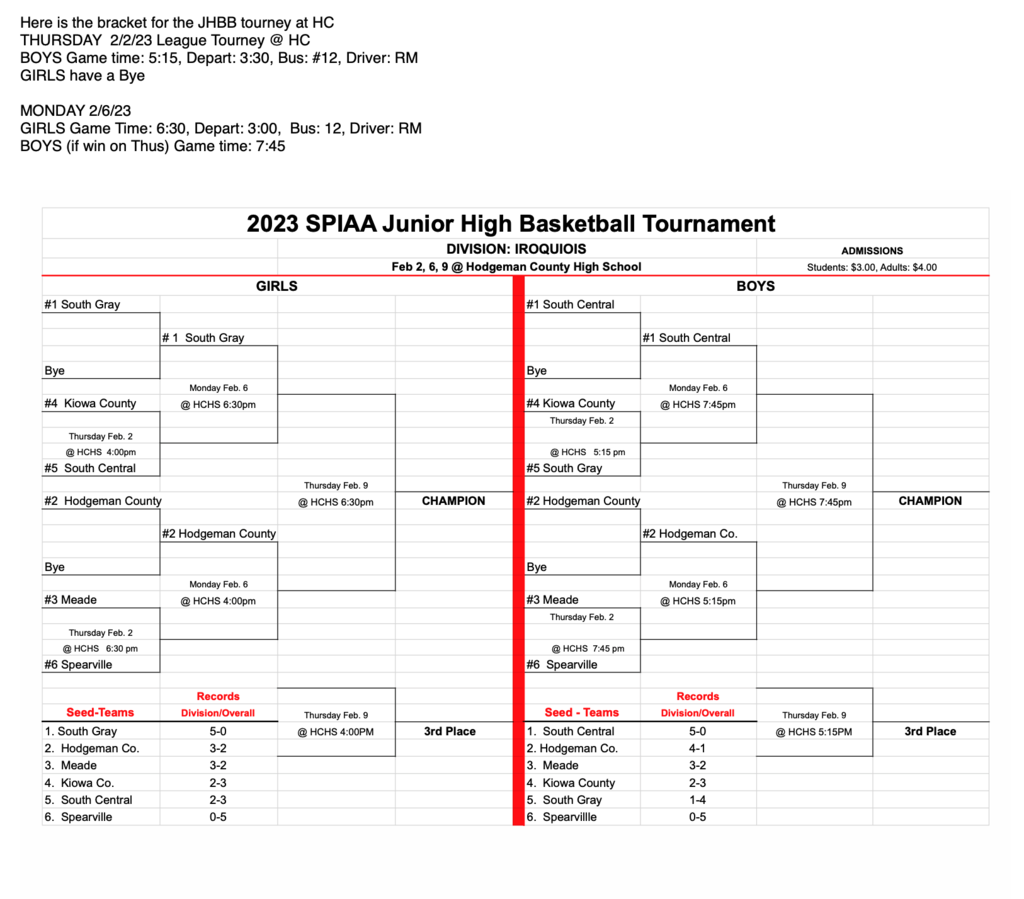 HSBB THIS WEEK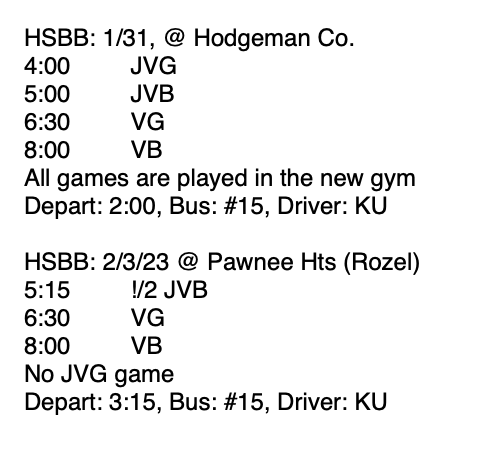 Congrats to all Rebel 🏀 players! Just thought I would share…As we were loading the junior high band members on the bus after the boys game, a lady from Pawnee Heights peeked her head in our bus and said we had a great pep club and that our kids were fun to watch during the games this week. What a fun tournament! We have some GREAT kids!! Way to go Rebels! 💙🏀🎶🖤💙🏀🎶🖤💙🏀🎶🖤⚔️

Is anybody going to Garden City in the morning??

Band members!! Please read!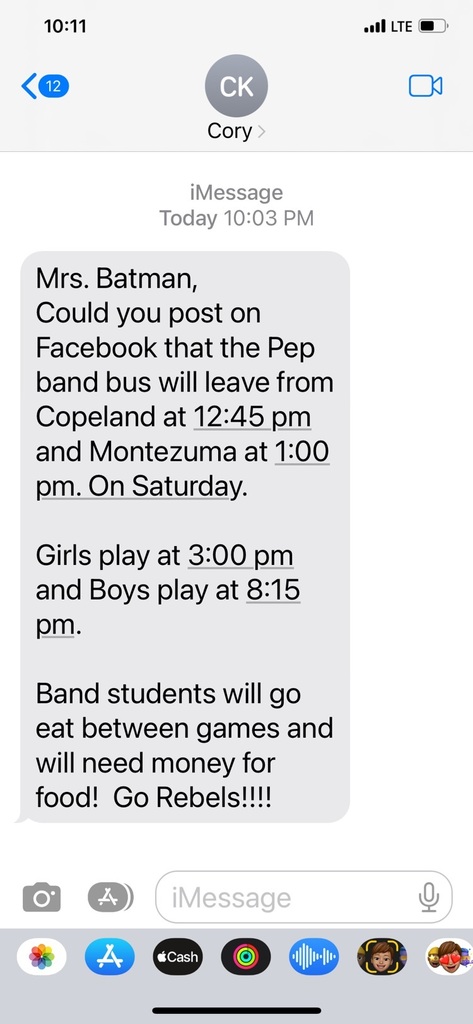 From Cheer Coach Catrina Klassen: Come out and cheer on our South Gray teams for the next three days!!! 🤩 the cheerleaders will have fan gear for you to borrow, along with Rebel tattoos for 25¢! Please make sure to return your borrowed items at the end of each night. LETS GO REBELS!!! 💙🖤🤍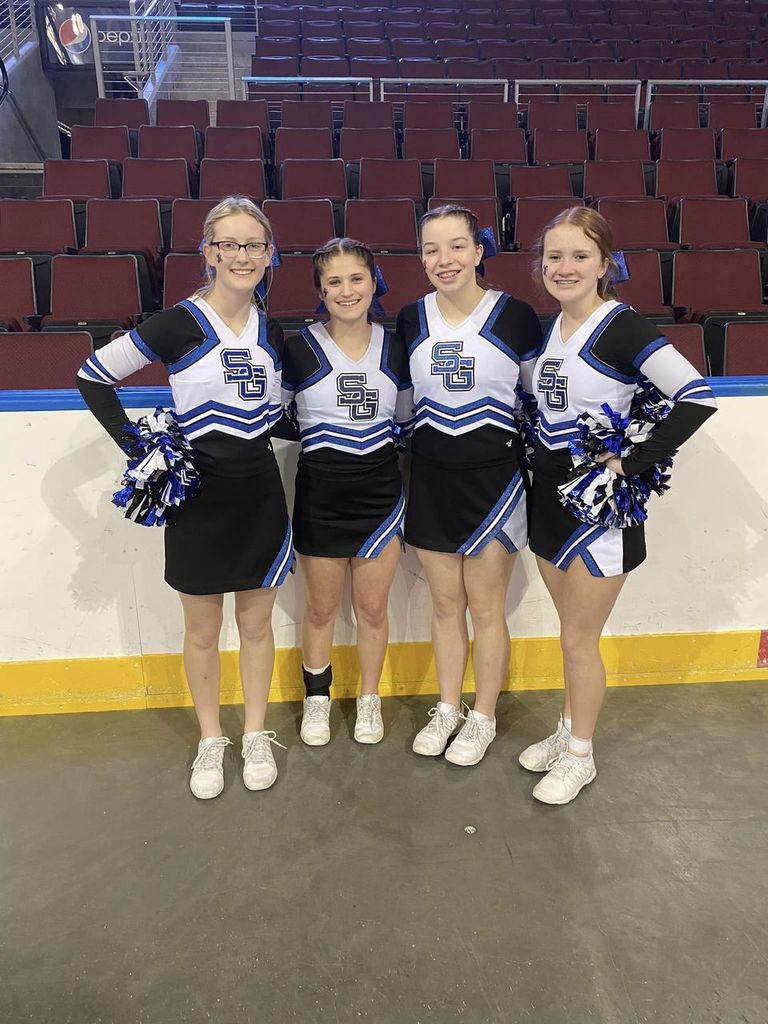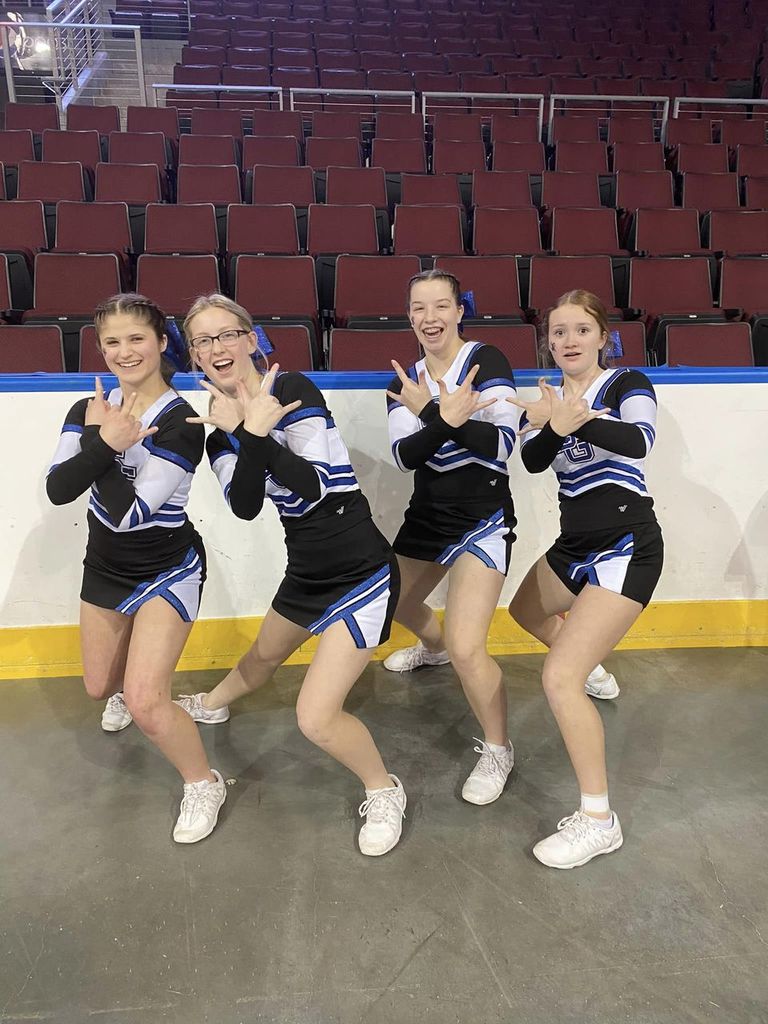 JHBB: 1/30 SG vs HC


HSBB: SPIAA league tourney at UWA in DC. All games will be live streamed on the Kiowa County Media Center on YouTube.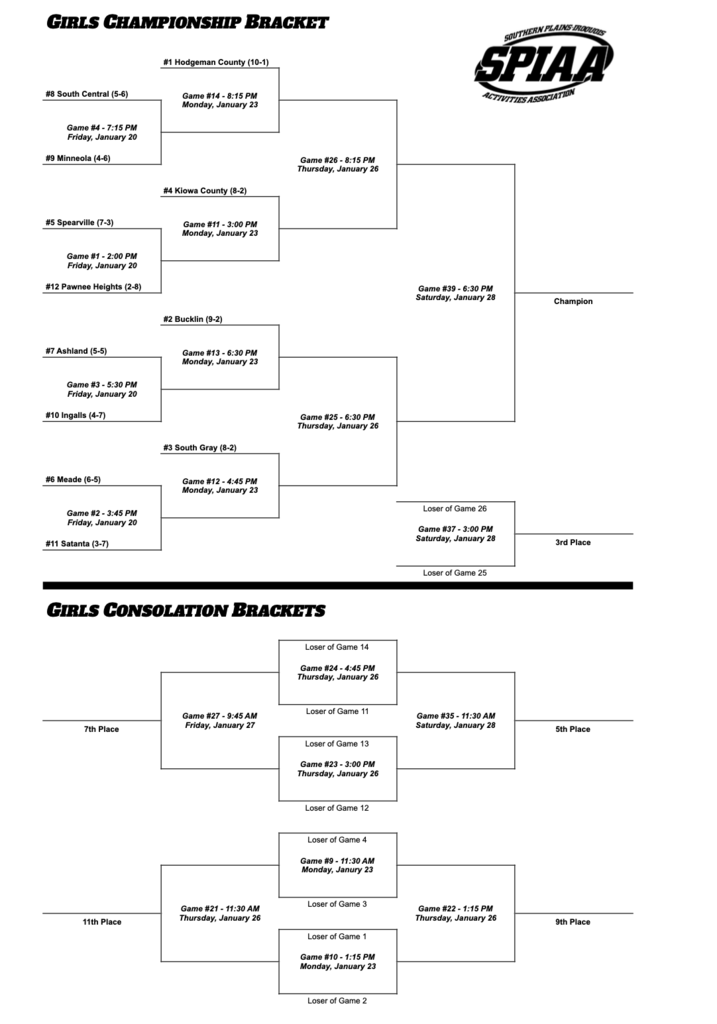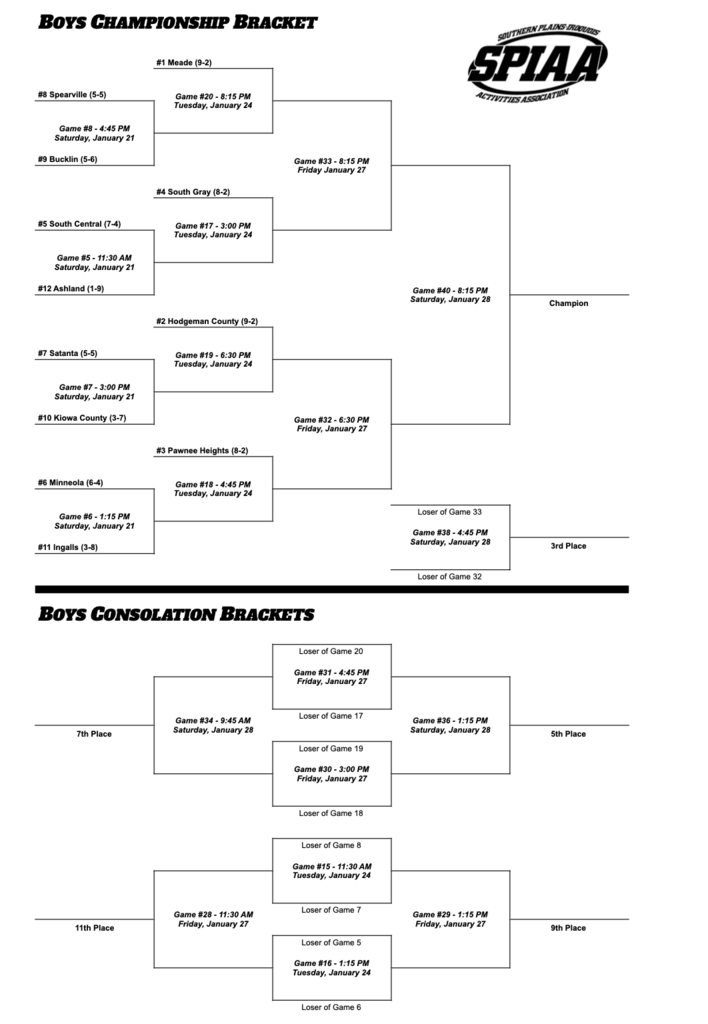 JHBB: 1/16/23 PH at SGJH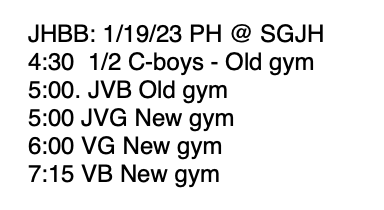 Congratulations to the South Gray Junior Spelling Bee winners. Champion-James Froese, Runner Up -Harper Bryant, 3rd Place- Carter Granados and Alternate Jena Simmons.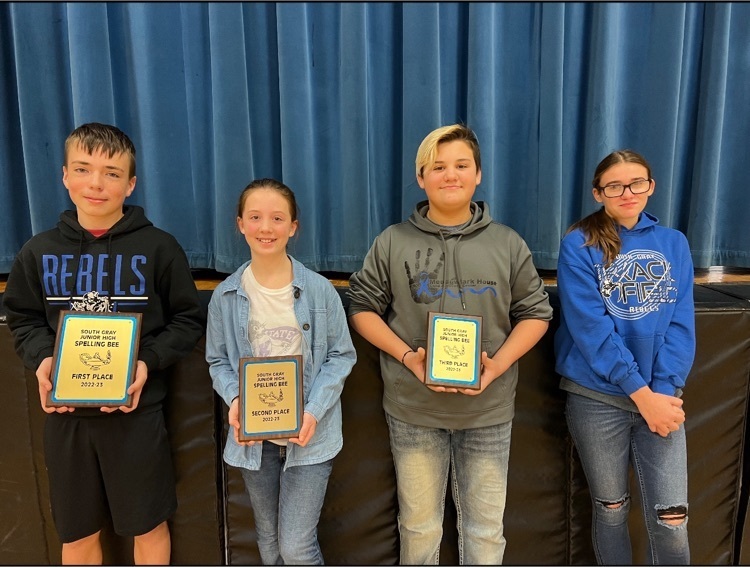 HSBB: The varsity boys game tonight starts at 8:00 not 7:15. I made a mistake when posting it earlier.
Sponsorship for the SPIAA HS and JH league basketball tournaments. The Kiowa County Media center is live-streaming both of these tournaments. They do a great job with two different camera views and announcers for all games. It is no charge for the public to watch these. In order to do this they need some sponsorships to help pay for the expenses. Your name or business name will get some great exposure during the broadcast. It would be a good way to show case the girls and boys teams. The information is listed below.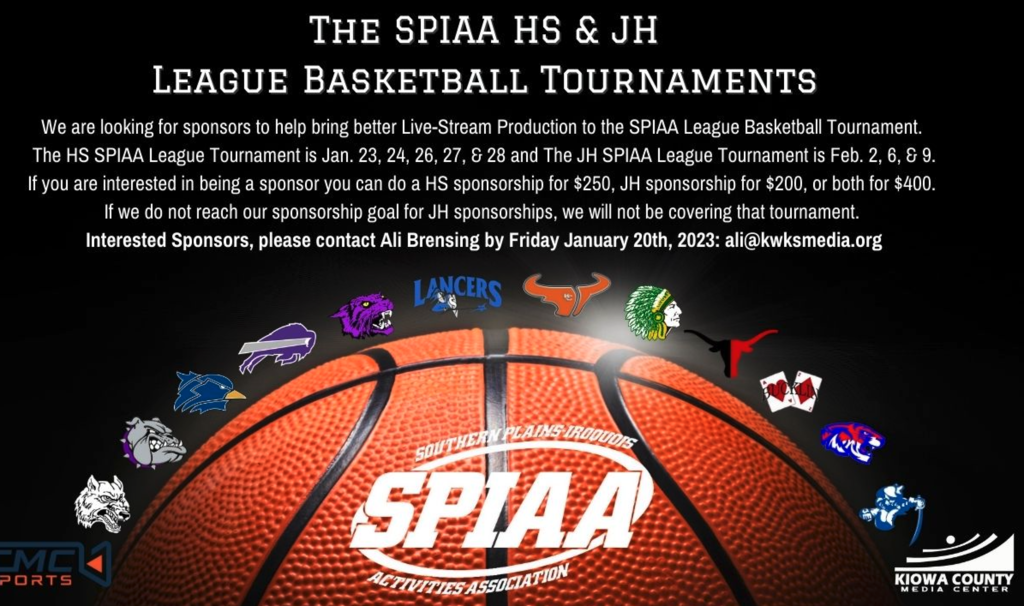 MES spelling bee tomorrow for grades 3-5 beginning at 9:30! 🐝
JHBB and HS BB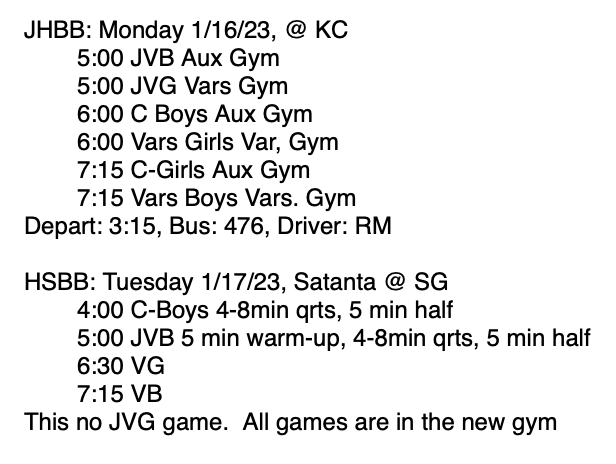 Coming up Sunday, February 5th! 🏀💙🖤🏀💙🖤